Uber CEO On the Flight In California: 'We Can't Go Out and Hire 50,000 People Overnight' The Verge. An admission that Uber did not prepare for losing the lawsuit.
We think linearly, in terms of cause and effect. But the world is an object lesson in complexity
The brother of former City of Perth councillor Jim Adamos has been charged with fraud by police as the investigation into allegations of criminal misconduct associated with people linked to the former council continues. ... The nominated business and the property listed on the form were under the control of Jim Adamos.
3 days ago
Former City of Perth councillor's brother charged with fraud
How life is thriving among the 82,000 dead and buried at Waverley Cemetery

British retailers issue warning over potential online sales tax
2% UK online sales tax or delivery tax under consideration
This Swiss canton is about to become the world's top tax haven
'Nothing adds up': Sydney tycoon's mystery $200m confounds ...
Only Losers Pay Taxes: Apple and the Ingenuity of Tax Avoidance
International Initiatives can Convince Tax Havens to Turn Over a New Leaf
Tax Justice Network's offshore wealth estimates have just been validated by the OECD
Technical amendments to the Corporate Interest Restriction for Corporation Tax
Finance Bill 2020-21: corporate interest restriction rules amended
It's official: Britain's out-of-control finance sector is threatening our national security
HMRC Report: Measuring tax gaps 2020 edition
HMRC: Measuring tax gaps 2020 edition Methodological annex
National Audit Office Report: Tackling the tax gap
HMRC: New proposals for tackling promoters and enablers of tax avoidance schemes
Finance Bill 2020-21: tackling promoters and enablers of tax avoidance schemes
UK Intelligence and Security Committee - Russia report
HM Treasury - Business Rates Review: Call for Evidence (proposals for an online sales tax)
UK Intelligence and Security Committee - Russia report press release
US Investigators Probe Massive Global Financial Crime Network - FBME Bank
Ineffective tax avoidance: targeting the enablers
MPs call for crackdown on advisers behind unlawful tax avoidance
US FBI Report: Threat Actors Likely Use Private Investment Funds To Launder Money, Circumventing Regulatory Tripwires
FBI says private equity, hedge funds pose huge risk for money laundering
Total tax that HMRC is disputing with UK companies rises sharply
UK House of Commons Public Accounts Committee Report: Management of tax reliefs
UK Watchdog calls for review of UK pensions tax relief
Shadow Banking: Global Monitoring Report on Non-Bank Financial Intermediation 2019
Abolish capital gains tax and start all over again, think tank urges
Secret Service Bought Phone Location Data from Apps, Contract Confirms Vice

235 Million Instagram, TikTok and YouTube User Profiles Exposed In Massive Data Leak Forbes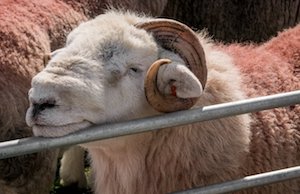 The man who built a spyware empire says it's time to come out of the shadows MIT Technology Review
More evidence in support of masks
Failed CEOs succeed in looting their companies on the verge of bankruptcy filings