The quoted material is, in toto, a brief entry, "At the Club," in Logan Pearsall Smith's More Trivia (1921). Even a century ago there were things to complain about and solve with easily digested explanations. Smith (1865-1946) is best-known for writing: "People say that life is the thing, but I prefer reading." Wise words. He also wrote: "What's more enchanting than the voices of young people, when you can't hear what they say?" Minor writers are a major blessing.
[Smith's four trivial collections are published in one volume, All Trivia (1933).]
NEWS YOU CAN USE: Placebos Can Lower Emotional Distress, Even When People Know They're Taking Placebos
Fiction readers have made best leaders in Covid-19 crisis, says Val McDermid Crime author argues ministers who read only political biographies are limited in vision

At The New York Review of Books NYR Daily weblog Joshua L. Freeman writes on Uighur Poets on Repression and Exile.
Decision-Making Capacity, by Louis C. Charland and Jennifer Hawkins.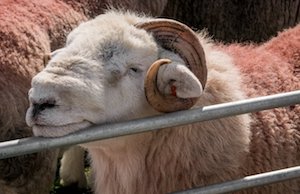 Bohr's Correspondence Principle, by Alisa Bokulich and Peter Bokulich
Quantum Mechanics, by Jenann Ismael.
Empirical Approaches to Moral Character, by Christian B. Miller.
Search Engines and Ethics, by Herman Tavani.
Trust, by Carolyn McLeod.
Quantum Field Theory, by Meinard Kuhlmann.
Justice as a Virtue, by Mark LeBar.
Measurement in Science, by Eran Tal.
Emily Elizabeth Constance Jones, by Gary Ostertag.
Antiochus of Ascalon, by James Allen.
Comparative Philosophy: Chinese and Western, by David Wong.
Angela Mendelovici reviews The Value of Emotions for Knowledge(Palgrave Macmillan), by Laura Candiotto (ed.).
Entitled: How Male Privilege Hurts Women, by Kate Manne, reviewed by Jennifer Szalai at The New York Times and Nora Caplan-Bricker at The New Yorker.
Time of the Magicians, by Wolfram Eilenberger, reviewed by Jonathan Rée at The Guardian.
Conversations with René Girard, by Cynthia L. Haven (ed.), reviewed by Chris Fleming at the Los Angeles Review of Books.