'The Greatest Piece of Writing' Kerouac Ever Saw

It's a 15,000-word letter that Neal Cassady wrote to his girlfriend, and Kerouac said it was the inspiration for 'On The Road.' The letter, written in 1950, went missing and was found in an attic in Oakland, California, in 2014. Now for the first time it is being brought out... Read more


Research suggests honey also more effective than many over-the-counter medicines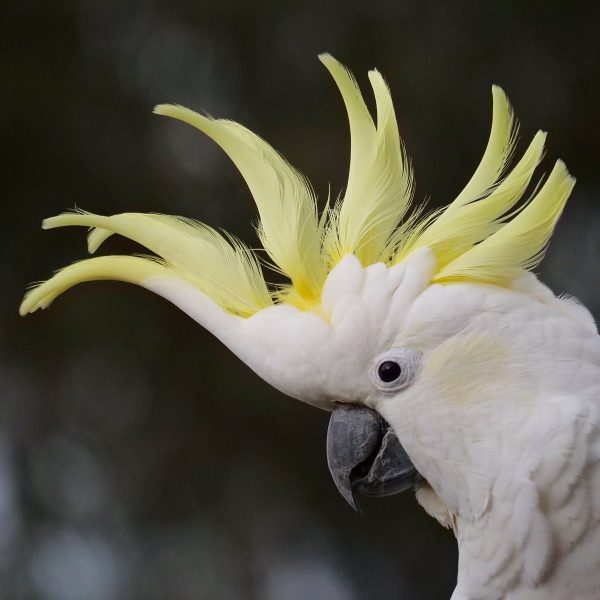 HE'S NOT WRONG: On not being a sheep.
from "Antidotes to Fear of Death" by Rebecca Elson
Sometimes as an antidote
To fear of death,
I eat the stars.
Those nights, lying on my back,
I suck them from the quenching dark
Til they are all, all inside me,
Pepper hot and sharp.
Sometimes, instead, I stir myself
Into a universe still young,
Still warm as blood:
No outer space, just space,
The light of all the not yet stars
Drifting like a bright mist,
And all of us, and everything
Already there
But unconstrained by form...
"I'm willing to engage—usually, and unless people are just trolling or monstering or gaslighting or sealioning me—because that's what philosophers do: they replace conflict with dialogue" — Sophie Grace Chappell (Open University) interviewed by Jean Kazez (SMU
"Dear Miss Arendt…" — a 1975 note from Joe Biden to Hannah Arendt (via @Helenreflects on Twitter)
"The data support something that could be referred to as rationalist pessimism: rationality is real, but rare" — Hanno Sauer (Utrecht) argues that attacks on human rationality from social psychology and behavioral economics aren't as devastating as some believe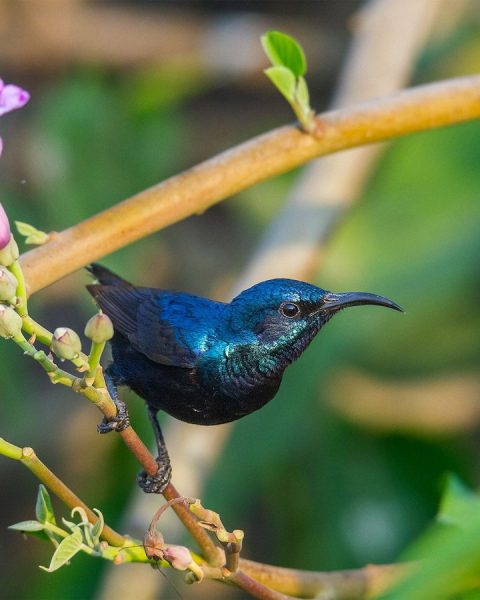 A discussion of quantum spacetime, "the idea that our familiar spacetime might be actually emergent from some complex quantum mechanical system" — with Sean Carroll (Caltech) and Siddharth Muthukrishnan (Pitt), on "Natural Philosophers"
Epistemic corruption by YouTube algorithm — Fabio Tollon (Bielefeld) on autoplay, conspiratorial content, bottom-up seduction, and a murder
At PEN Transmissions Will Forrester offers: When I Stop Writing, I Stop Living: An Interview with Maryse Condé.
20 philosophers on the pandemic — in the new—and open access—issue of The Philosophers' Magazine
"In the current activities of police and law enforcement, we can see the seeds of the response to climate crises" — Olúfẹ́mi O. Táíwò (Georgetown) explains
At a party given by a billionaire on Shelter Island, Kurt Vonnegut informs his pal, Joseph Heller, that their host, a hedge fund manager, had made more money in a single day than Heller had earned from his wildly popular novel Catch-22 over its whole history
Heller responds,"Yes, but I have something he will never have — ENOUGH."
Go back to the time when a switch flipped in Tolstoy's head: "It's as if Tolstoy woke up in Pushkin-world and put on his own seven-league boots and started striding over the heads of all the other writers." – LitHub
Yammer Filled with missing lines
"I'm going back to Australia…" - Grease
"I owe everything to George Bailey. Help him, Dear Father" - It's a Wonderful Life
"Will you just watch the hair? You know, I work on my hair a long time and you hit it. He hits my hair" - Saturday Night Fever
"Choose life. Choose a job. Choose a career. Choose a family." - Trainspotting
"We've become bored with watching actors give us phony emotions" - The Truman Show
"We were somewhere around Barstow…" - Fear and Loathing in Las Vegas
"What came first, the music or the misery?" - High Fidelity
"My name is Lester Burnham" - American Beauty
"I was sitting with my friend Arthur Kornblum, in a restaurant" - When Harry Met Sally
"Uhm, you have no actual medical training?" - Erin Brockovich
"Our pasta this evening is squid ravioli in a lemon grass broth with goat cheese profiteroles…" - American Psycho
"No matter what they say, it's all about the money" - Pretty Woman
"Did you know there are more people with genius IQs living in China than there are people of any kind living in the United States?" - The Social Network
"The voice you hear is not my speaking voice, but my mind's voice" - The Piano
"I used to want to save the world, this beautiful place, but I knew so little then" - Wonder Woman
"It all started 27 years ago. That's an orphanage. That's me in the basket" -The House Bunny
"If I could just go back… if I could rub everything out, starting with myself" - The Talented Mr Ripley
"Hey! Hey baby, what's going on here?" - Breakfast at Tiffanys
"Only ever met one man I wouldn't wanna fight" - Million Dollar Baby
"When I think of my wife, I always think of her head" - Gone Girl
"There was a boy. A very strange enchanted boy" - Moulin Rouge
"Whenever I get gloomy with the state of the world…" - Love Actually
"We're lucky to be in the The City. They say the war was terrible, that the rest of the world was destroyed" - Divergent
"You know how in some movies they have a dream sequence only they don't tell you it's a dream? This is so not a dream" - Never Been Kissed
"You love your sister? You make any noise, know what happens?" - The Green Mile
"No, son. Never. The blood stays on the blade. One day you'll understand" - Gangs of New York
"All right, so this is the world and there are five billion people on it" - Jerry Maguire
"The may who said, 'I'd rather be lucky than good,' saw deeply into life" - Match Point
"Do you find me sadistic?" - Kill Bill
"Happy holidays. Mind if I join you?" - Lethal Weapon
"She shivers in the wind like the last leaf on a dying tree" - Sin City
"There's two kinds of people in the world – winners… and losers" - Little Miss Sunshine
"What am I working on? Uh, I'm working on something that'll change the world and human life as we know it" - The Fly
"I'm so, I'm so glad you called" - Bridesmaids
"Honey, have you seen my wallet?" - Eyes Wide Shut
"I was born jaundiced…" - My Girl
"Everybody, heads up. Heads up. Keep it clear. Keep it clear. Stand back" - Jurassic Park
"Bandits at two o'clock" - Pearl Harbour
"Neighbours heard them screaming at each other…" - Se7en
"The rumours of my promiscuity have been greatly exaggerated" - Easy A
"I don't wanna be a product of my environment" - The Departerd
"Beg your pardon, forgot to knock"
"What are you looking at, Caroline?" - The Curious Case of Benjamin Button (
"Mozart found his calling at age five composing his first minuet" - 27 Dresses
"All right, Curly, enough's enough. You can't eat the venetian blinds" - Chinatown
"Three of a kind, let's do this!" - The Dark Knight
"All right, Charlie, that the joint?" - Some Like it Hot
"I'd never given much thought to how I would die" - Twilight
"Way out west there was this fella I wanna tell ya about" - The Big Lebowski
"The white zone is for immediate loading and unloading of passengers only" - Airplane!
"The world is changed. I feel it in the water"
"I always believed it was the things you don't choose that makes you who you are"
"When I stepped out into the bright sunlight from the darkness of the movie house…"
"Who am I? you sure you want to know?"
"When you love someone, you've gotta trust them. There's no other way"