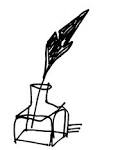 "The more one suffers, the more, I believe, has one a sense for the comic. It is only by the deepest suffering that one acquires true authority in the use of the comic, an authority which by one word transforms as by magic the reasonable creature one calls man into a caricature."
~Søren Kierkegaard, Stages on Life's Way
Social media: helpful or a hindrance?
Neither—an occasional pleasure. I'm not really on social media; I'm only on Twitter and that only nominally. I'm too secretive and long-winded and erratic in my habits—but how I love to eavesdrop.
"The area of life in which ridicule is permissible is steadily shrinking, and a dangerous tendency is becoming manifest to take ourselves with undue seriousness. The enemy of humor is fear and this, alas, is an age of fear. As I see it, the only pleasure of living is that every joke should be made, every thought expressed, every line of investigation, irrespective of its direction, pursued to the uttermost limits that human ingenuity, courage and understanding can take it."
Malcolm Muggeridge "[MEdia Dragon] Needs a Punch" (Esquire, [16 May] 1958, courtesy of Thomas Vinciguerra)
Combating Fake News: An Agenda for Research and Action
. David Lazer, Matthew Baum, Nir Grinberg, Lisa Friedland, Kenneth Joseph, Will Hobbs, and Carolina Mattsson. May 2, 2017
Hemingway
, the spartan minimalist, and
Dos Passos
, the cinematic maximalist, became friends in 1923. They parted as enemies at a train station in 1937...
A Day of Latitude in Josef Imrich's life
Martin, C., Cadiou, C. & Jannès-Ober, E., (2017). Data Management: New Tools, New Organization, and New Skills in a French Research Institute. LIBER Quarterly. 27(1), pp.73–88. DOI:
http://doi.org/10.18352/lq.10196
The 2017 World Press Freedom Index
compiled by Reporters Without Borders (RSF) reflects a world in which attacks on the media have become commonplace and strongmen are on the rise. We have reached the age of post-truth, propaganda, and suppression of freedoms – especially in democracies…RSF's latest World Press Freedom Index highlights the danger of a tipping point in the state of media freedom, especially in leading democratic countries. (Read our analysis entitled
Journalism weakened by democracy's erosion
.) Democracies began falling in the Index in preceding years and now, more than ever, nothing seems to be checking that fall. The obsession with surveillance and violations of the right to the confidentiality of sources have contributed to the continuing decline of many countries previously regarded as virtuous. This includes the United States (down 2 places at 43rd), the United Kingdom (down 2 at 40th), Chile (down 2 at 33rd), and New Zealand (down 8 at 13th)…
Mr Trump was the first incumbent president to skip the usually celebrity-filled black-tie event since Ronald Regan, who was recovering from an assassination attempt, in 1981. The President instead attended
a rally marking his first 100 days in office
.
"We've got to address the elephant that's not in the room," headline comedian Hasan Minhaj told the audience.
"The leader of our country is not here. And that's because he lives in Moscow. It's a very long flight.
"As for the other guy, I think he's in Pennsylvania because he can't take a joke."
Trump of jokes
fairfax Strike Unprecedented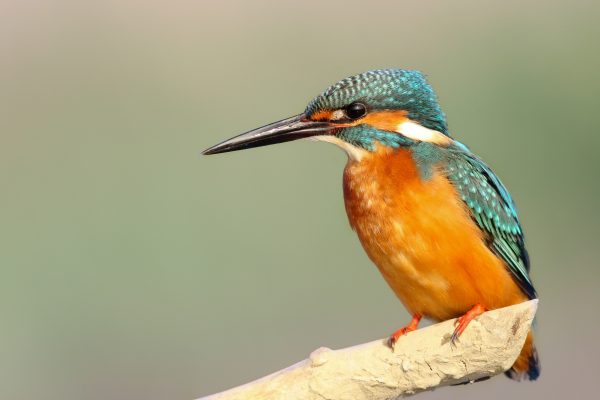 Barbara Fister, April 26, 2017 – "Of all of our cultural institutions, the public library is remarkable. There are few tax-supported services that are used by people of all ages, classes, races, and religions. I can't think of any public institutions (except perhaps parks) that are as well-loved and widely used as libraries. Nobody has suggested that tax dollars be used for vouchers to support the development of private libraries or that we shouldn't trust those "government" libraries. Even though the recession following the 2008 crash has led to reduced staff and hours in American libraries, threats of closure are generally met with vigorous community resistance. Visits and check-outs are up significantly over the past ten years, though it has decreased a bit in recent years. Reduced funding seems to be a factor, though the high point was 2009; library use parallels unemployment figures – low unemployment often means fewer people use public libraries. A for-profit company that claims to run libraries more cheaply than local governments currently has contracts to manage only sixteen of over 9,000 public library systems in the U.S. Few public institutions have been so impervious to privatization…"
ATO makes historic concession to 'preserves rights and conditions' of workers in new deal