Federal Labor's Chris Bowen said: "Of course it's a disturbing case but the courts should be allowed to do their job; the course of justice and law should be allowed to proceed without political commentary."
The son of deputy tax commissioner Michael Cranston has been arrested for his alleged involvement in a $165-million fraud syndicate.The Australian Federal Police said Adam Cranston was among nine people arrested for alleged involvement in the large-scale fraud.
Adam Cranston
was arrested at his flat in the affluent beach suburb of Bondi during raids yesterday and has been charged with conspiracy to defraud the Commonwealth.
Daniel Hausman and
Peter Larcombe with Dubai connection
Australia's largest tax fraud syndicate had its origins in modest Menai by Rachel Olding
Putting trust in the trusts cop
The AFP has provided The Register with the diagram below to illustrate how the scheme worked
(
Payroll-for-contractors company named at centre of AU$165m tax scam scheme

)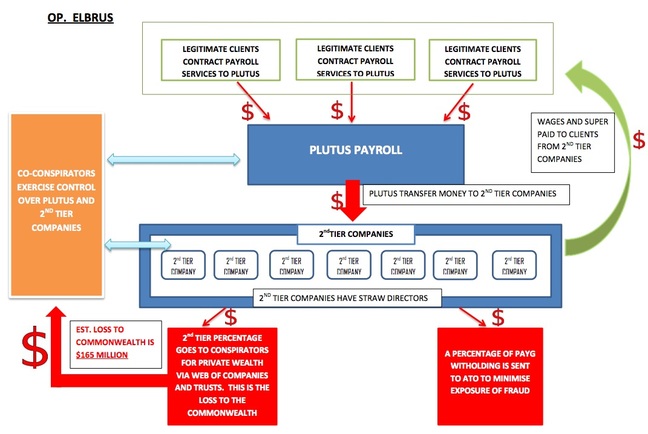 How Plutus Payroll was allegedly used in a scheme to defraud the Commonwealth of Australia. Source: AFP. Click
here
to embiggen.