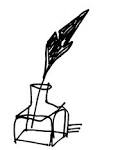 "When a question is still undecided, a politician can have any opinion at all on the subject, but once the matter is settled, there's only one place for a politician to be: with the majority."
~
Richard Stark,
Backflash
Just FYI – Malcolm Turnbull and Bill Shorten will go head to head in their first face-to-face debate on Friday night.
According to
Sky News,
it will be held as a people's forum in the western Sydney electorate of Macquarie, by Liberal Louise Markus.
Leaders will take questions from audience members.
The event has been organised by
Sky News
and the
Daily Telegraph
and will be broadcast live on Sky.
Bring your popcorn. Bring your Twitter hashtags. Bring your finest bottle of tequila.
David Cameron calls Nigeria Afghanistan most dishonest Countries
Idiot's Guide: How To Search Panama and British Territory Papers
Corruption and bribery scandal hits Sydney bottom harbour
Australians identified in Panama papers could be up for criminal charges ATO
"The truth is, we know so little about life, we don't really know what the good news is and what the bad news is," Kurt Vonnegut lamented in his terrific lecture on storytelling. But one of life's greatest confusions stems from our tendency to divide the world into such polarities in the first place — something Susan Sontag considered an immensely limiting impulse. When confronted with the world's complexity, we default into navigating it by creating artificial binaries, perceiving contradiction where they might in fact only be complementarity. Cheryl Strayed captured this perfectly: "Two things can be true at once — even opposing truths." Then there is, always, Whitman: "Do I contradict myself? / Very well then I contradict myself, / (I am large, I contain multitudes.)"
Remembering Daniel Berrigan: A Penniless, Powerful Voice for Peace
New York Times
TaxGrrrl,
Taxes, Not Tequila: The Story Of Cinco De Mayo
Kay Bell,
Throwing a tax-deductible Cinco de Mayo office party
Adam B. Thimmesch
(Nebraska),
Taxing Honesty
, 118 W. Va. L. Rev. 147 (2015):
It is commonly accepted that state use taxes, most notably those that are due on Internet purchases, are largely unenforceable against individual consumers. Consistent with that view, states have focused their enforcement efforts on forcing retailers to collect those taxes at the point of sale, and taxpayers have maintained nearly complete indifference toward remitting the tax of their own accord. This combination of factors has transformed the state use tax into a de facto tax on honesty — a tax with which only our most principled, risk-averse, or perhaps foolish even attempt to comply. The current structure of these taxes is further troubling because compliance is a practical impossibility. Unfortunately, however, academic attention to the state use tax has focused almost exclusively on whether and under what conditions states should be allowed to compel vendors to collect that tax.
New York Times op-ed: The Economy Is Rigged, and Other Presidential Campaign Myths, by N. Gregory Mankiw (Harvard):
If you want to learn about the economy, there are good and bad places to go. Probably the worst source of reliable information is the current crop of presidential candidates. Dissembling and exaggeration are no strangers to politics, but this year's campaigns have been particularly egregious
Companies put $221 billion into low-tax jurisdictions in 2015: UN
Peter Reilly, TIGTA Pushes IRS To Crack Down On Hobby Loss Deductions. "The most important thing is that people who have year after year of losses will tend to lose the case, if they don't show that they alter their activities based on results."
Russ Fox, He Didn't Wear His Sunglasses at Night. "Yes, online income is just as taxable as through a brick and mortar store, and the IRS discovered the omission."
Sergio Pareja (New Mexico),
How the Über-Wealthy Benefit From Investing Outside Retirement Plans (and How You Can Too)
, 64 Cath. U. L. Rev. 563 (2015)
Rantanen, Jason, Empirical Analyses of Judicial Opinions: Methodology, Metrics and the Federal Circuit (May 3, 2016). Connecticut Law Review, Forthcoming. Available at SSRN:
http://ssrn.com/abstract=2774307
The sharing economy will screw us all — and it's retirement we have to be really worried about Salon
"It's an industry we'd encourage the tax office to look into because there's a lot of cash changing hands and a lot of money being made," said Lisa Chalk, communications director at Animals Australia. "You could have farms that are making $300-$500,000 a year on these animals, it's a lot of money and it's very lucrative.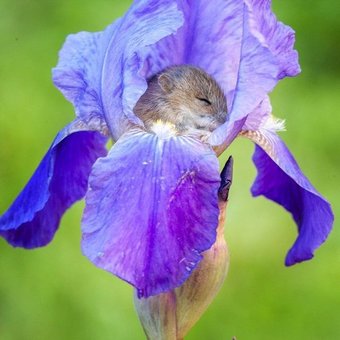 Stephen E. Shay
(Harvard),
J. Clifton Fleming Jr.
(BYU) &
Robert J. Peroni
(Texas),
Designing a 21st Century Corporate Tax — An Advance U.S. Minimum Tax on Foreign Income and Other Measures to Protect the Base
, 17 Fla. Tax Rev. 669 (2015)
Montano Cabezas (J.D. 2016, Virginia), Note,
Giving Credit Where it is Due: Rethinking the Corporate Tax Paradigm
, 35 Va. Tax Rev. 60 (2015)
Del Wright Jr. (Valparaiso),
Improperly Burdened: The Uncertain and Sometimes Unfair Application of Tax Penalties
, 35 Va. Tax Rev. 1 (2015)
Elizabeth E. Lambert (J.D. 2015, Mercer), Note,
The Internal Revenue Service and Bitcoin: A Taxing Relationship
, 35 Va. Tax Rev. 88 (2015)
International Tax Blog,
Over 1,000 Published Expatriates in 2016 Q1 — The New Normal
:
Today the Treasury Department published the
names of individuals
who renounced their U.S. citizenship or terminated their long-term U.S. residency ("expatriated") during the first quarter of 2016.
Leslie Book,
Last Week's IRS Touting of Private Sector Partnership to Combat Identity Theft Highlights The Private Sector's Role in Tax Administration
(Procedurally Taxing). I
Daniel Hemel
(Chicago),
The President's Power to Tax
, 102 Cornell L. Rev. ___ (2016):
President Obama and his predecessors have used their regulatory authority to implement significant elements of their domestic policy agendas across a wide range of issue areas—including the environment, immigration, labor, and health care.
Aby J. Rosen
, the Manhattan real estate developer and art collector, is well known for exhibiting works from his collection at the landmark Seagram Building and at Lever House, both on Park Avenue, as well as at 530 Park Avenue, a 19-story residential condominium. He also has five pieces by Picasso in his Manhattan home, and a controversial, 33-foot-tall bronze sculpture of a pregnant woman with an exposed fetus on the grounds of his estate in Old Westbury, on Long Island.
The Federal Court has released a statement [
Click here to open this document
] saying there is no "deal" being struck between the Court and the ATO about listing of cases, or any other matter.
A House of Commons committee moved today to request that accounting firm KPMG provide documents related to a multi-million dollar tax dodge set up in an Isle of Man, as well as names of
KPMG
employees responsible for the "development and marketing" of the scheme, by May 18.
CRA KPMG
The Treasury Inspector General for Tax Administration (TIGTA) today publicly released its audit report of the Internal Revenue Service's (IRS) methods of addressing taxpayers who take business tax deductions for activities not engaged in for profit. TIGTA found that the IRS can improve its methods for identifying high-income taxpayers who may be offsetting their income with "hobby losses" from unprofitable business activity
Kenneth Griffin, founder and chief executive of Citadel, and James Simons, founder and chairman of Renaissance Technologies, shared the top spot, taking home $1.7bn each – equivalent to the annual salaries of 112,000 people taking home the US federal minimum wage of $15,080.
The earnings of the best-performing hedge fund managers, published by
Institutional Investor's Alpha magazine
on Tuesday, dwarfs the pay of top Wall Street executives who have been
under fire for their multimillion-dollar pay deals
. The best paid banker last year was JPMorgan Chase CEO Jamie Dimon, who collected $27m
According to the April 29 testimony of LuxLeaks defendant and former PwC employee Raphaël Halet, here is how the process actually worked for clients at the heart of LuxLeaks:


Every Wednesday, PwC prepared 30-40 ruling requests, put them on a memory stick, and delivered the stick to the head of the Luxembourg tax office responsible for issuing tax rulings.

The tax office approved most of the ruling requests by 5 p.m. that same day.

For the convenience of the Luxembourg tax office, PwC staff was instructed to keep government letterhead on hand, so they could print out final versions of the rulings without waiting for the tax office to print them.
How convenient.
After the doves cry, there's IRS Form 706.
Related: TaxGrrrl, Fears Over Taxpayer Confusion Mount After It's Revealed IRS Might Be Calling You After All
Ending Tax Break for Ultrawealthy May Not Take Act of Congress
Gretchen Morgenson, New York Times
Westpac, ANZ investigating suspected foreign home loan fraud
The Department of Homeland Security plans to publish documents in the near future that will provide guidance to the private sector on how to better share cybersecurity information with the government, Deputy Secretary Alejandro Mayorkas said during a cybersecurity conference in Washington. The guidance "really speaks to how we are organized within the government and how we will use our resources in the best service of the public interest," Mayorkas said on May 3. Private-sector organizations also need to know who to call in the event of a breach, he added. Mayorkas joked that it was time for DHS to move from "The Flintstones" to "The Jetsons" when it comes to sharing information. He said officials are committed to an automated information-sharing structure in which they can receive cyberthreat indicators in near-real time but remove personal details before sending the information to the private sector. He acknowledged that the private sector still has trust issues when it comes to sharing with the government.
Babka for Bernie: A May-Day Bake Sale for Bernie Sanders Reader Supported News