"Don't you read anything but novels, I hear you say. I wish I could say that I really read novels. There are libraries full of novelists who are thought great whose work I have not read, or cannot read. I know some of Henry James, but not much, because I would rather read Powys. With the best will in the world I have never been able to get beyond the first few pages of Moby-Dick. Of the novels of Virginia Woolf I forbear to speak, because although I have read them, nothing can make me read them again; too much acute sensibility affects me as if I were a deep-sea diver—I get the bends. And I have to keep my mouth shut about D.H. Lawrence. I do not deny these delights to those who are able to appreciate them, but I am too old to pretend that they are for me."

~ Robertson Davies,

The Merry Heart: Reflections on Reading, Writing, and the World of Books

(courtesy of Richard Zuelch)



"The sole purpose of human existence is to kindle a light in the darkness of mere being," Carl Jung wrote as he contemplated life and death
As another famous saying goes, "life is like photography, you need the negatives to develop." In MD's case, we have developed our hardships into a blogging masterpiece ;-)
Luck plays a more important role in our lives than we imagine — and recognising this has political implications
Hostage to fortune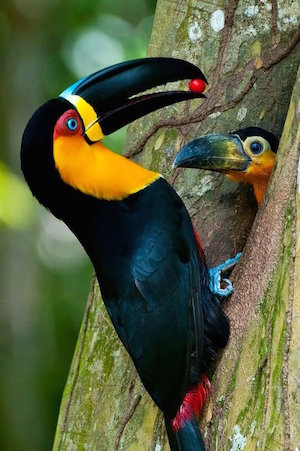 The ANAO has assessed the effectiveness of the Australian Taxation Office's (ATO) strategies and activities to address the cash and hidden economy
Strategies and Activities to Address the Cash and Hidden Economy
Poetry and money

. Eileen Myles sent poems to The New Yorker for 30 years. Finally, one was accepted. Payment: $600 and two nights at a motel ....
Of all the befuddling legal matters in the entertainment business, there's perhaps none that causes attorneys to scratch their heads like the battle between Michael Jackson and the Internal Revenue Service over what the late entertainer should be paying in estate taxes. In the years after his death in 2009 at age 50, Jackson has experienced a commercial rebirth thanks to the savvy executors who have managed his assets. The 2009 documentary This Is It grossed $261 million, a Cirque du Soleil tribute show packs in fans, and there have been albums, video games and other lucrative memorials. Now the IRS wants its share, claiming the value of Jackson's name and image upon death amounted to more than $434 million. The estate's own valuation? Just $2,105
Right Wing German party alternative adopts antiislam policy
Prince died without a will, according to court documents filed by his sister, which may cause complications for his financial estate and musical legacy.
Well, gin-and-tonic season is just around the corner.
How the Banks Stole Higher Education
Vice
Where Jobs Are Squeezed by Chinese Trade, Voters Seek Extremes New York Times. Translation: the natives are unreasonable and refuse to believe that they are not living in the best of all possible worlds.
Overhearing and repeating the wrong sort of evidence can land a parrot in a witness-protection program [Laurel Braitman, Digg]
It's all smoke and mirrors:
Dark side of dating
Goldman Sachs opens to the masses
Financial Times. Resilc: "You know the end must be near."
Last month, De La Rue, the world's largest currency maker, sent a letter to the central bank complaining that it was owed $71 million and would inform its shareholders if the money were not forthcoming. The letter was leaked to a Venezuelan news website and confirmed by Bloomberg News
Burtch, Gordon and Ghose, Anindya and Wattal, Sunil, Secret Admirers: An Empirical Examination of Information Hiding and Contribution Dynamics in Online Crowdfunding (April 19, 2016). Information Systems Research, Forthcoming. Available for download at SSRN:http://ssrn.com/abstract=2767276
"Individuals' actions in online social contexts are growing increasingly visible and traceable. Many online platforms account for this by providing users with granular control over when and how their identity or actions are made visible to peers. However, little work has sought to understand the effect that a user's decision to conceal information might have on observing peers, who are likely to refer to that information when deciding on their own actions. We leverage a unique impression-level dataset from one of the world's largest online crowdfunding platforms, where contributors are given the option to conceal their username or contribution amount from public display, with each transaction. We demonstrate that when campaign contributors elect to conceal information, it has a negative influence on subsequent visitors' likelihood of conversion, as well as on their average contributions, conditional on conversion. Moreover, we argue that social norms are an important driver of information concealment, providing evidence of peer influence in the decision to conceal. We discuss the implications of our results for the provision of online information hiding mechanisms, as well as the design of crowdfunding platforms and electronic markets more generally."
Kevin LaCroix explores some reasons why we're seeing a decline in the number of public corporations and then looks at some of the consequences. A very good analysis of a very important issue. Recommended
'I never dress up for boys' says 100-year-old star of Harvey Nichols' new Vogue campaign Telegraph
FiveThirtyEight, What Would Happen If We Just Gave People Money?:
Daniel Straub remembers the night he got hooked on basic income. He had invited Götz Werner, a billionaire owner of a German drugstore chain, to give an independent talk in Zurich, where Straub was working as a project manager for a think tank. He had read an article about the radical proposal to unconditionally guarantee citizens an income and spent a few years casually researching the idea. Straub had heard Werner was a good speaker on the topic, and that night in 2009 he was indeed excellent at connecting with the audience, a sold-out house of 200. "It was a very intense evening; people were paying attention," Straub recalled.
New York Times: Fantasy Math Is Helping Companies Spin Losses Into Profits, by Gretchen Morgenson: Companies, if granted the leeway, will surely present their financial results in the best possible light. And of course they will try to persuade investors that the calculations they prefer, in which certain costs are excluded, best represent the reality in their operations.
Call it accentuating the positive, accounting-style.
David Brunori, Regressive, Addictive, and Immoral — What's Not to Like About Gambling? (Tax Analysts Blog). "Do we really want to fund schools and healthcare with a regressive, addictive, morally questionable source of revenue?"
Richard Phillips, Donald Trump the Farmer? (Tax Justice Blog). "According to a recent report from the Wall Street Journal, Donald Trump has saved tens of thousands of dollars in property taxes on two golf courses in New Jersey through the use of a farmland tax break."
News from the Profession. Here's Why There Won't Be an Uber for Accounting (Blake Oliver, Going Concern)
Joseph Henchman, Lunch Links: April 25, 2016. Things that caught the attention of the Tax Foundation's brilliant Mr. Henchman
Career Corner. Accounting's Bootstrapping Martyrdom Complex (Chris Hooper, Going Concern).
Barnaby Joyce defends blocking of Kidman estate sale