The people who cast the votes don't decide an election, the people who count the votes do.
~ Joseph Stalin
Council merger fallout widens for Bairdand Turnbull as administrators questioned
The people who cast the votes don't decide an election, the people who count the votes do. Joseph Stalin
Read more at: http://www.brainyquote.com/search_results.html?q=election


The political process does not end on Election Day. Young people need to stay involved in the process by continuing to pay attention to the conversation and holding their leaders accountable for the decisions they make.
Read more at: http://www.brainyquote.com/search_results.html?q=election
Just FYI – Malcolm Turnbull and Bill Shorten will go head to head in their first face-to-face debate on Friday night.
According to
Sky News,
it will be held as a people's forum in the western Sydney electorate of Macquarie, by Liberal Louise Markus.
Leaders will take questions from audience members.
The event has been organised by
Sky News
and the
Daily Telegraph
and will be broadcast live on Sky.
Bring your popcorn. Bring your Twitter hashtags. Bring your finest bottle of tequila.
Oceans "brim," skies "bleed" -- fiction is inundated with

descriptive language

. But below the surface, is the spirit of Political Discourse filled with empty phrases ... Like Feeling Like ... Few Think
[Sydney] as he saw it was all capital formation, no service. It needed no "cheap politicians, failures, bummers, scrubs, impecunious clerks, bookkeepers, lawyers, doctors," he said. "The market is overstocked already. We need workers! Hustlers! Men of brains, brawn and guts! Men who have a little capital and a good deal of energy—first-class men!" Letters Lucking into Election ...
Economists like to think of themselves as the
most scientific social scientists
. But they mistake elegant equations for truth...
ABC Compas Survey lists Economy as #1 matter of concern
Votecompass.abc.net.au
When politicians walk the streets, it's expected they will encounter a passionate voter or two, pressing the flesh on a local issue of some flavour.
Less common, however, are voters who have been touched by tragedy. And when Serge Oreshkin, whose son Victor died when flight MH17 was shot down above Ukraine, met the Prime Minister in Strathfield on Saturday, all there really was to do was hug Bear Hug
Informative stories on election
Shorten says the 'pendulum has swung too far' towards privatisation

#

ausvotes
Bill Shorten flags a "well overdue" royal commission into banking practices, and says paying a withdrawal fee at ATMs drives him crazy.
Mr Turnbull says he was very tough when he spoke to bankers at Westpac's birthday celebrations a while ago.
Mr Shorten responds: "I'm sure they went home and changed their practices after a lecture from you."
...
Malcolm Turnbull and Bill Shorten are now debating if negative gearing will push up rent prices.
The Prime Minister insists it will, to which the Opposition Leader responds with a zinger:
Please, a crocodile wouldn't swallow that.
Debate at Windsor RSL 13 May Under Huge Ladder
Welcome, Australia, to 'The Andrew Bolt and Peta Credlin Tony Abbott Appreciation Society Variety Show'! Ta-da!
Australia? Where are you going? Stop. Come back here! You bunch of ungrateful bastards … I said stop. If you know what's good for you, you'll come back here now! Good. That's better. Now, sit. No, you can't see a lawyer. I SAID SIT. Here, have an onion.
Peta Credlin laments and gushes in first Sky News outing with Andrew Bolt
The Telegraph, Churchill a 'Serial Tax Avoider':
Sir Winston Churchill was a
serial tax avoider
who exploited loopholes and faked his own retirement in collusion with the chairman of Inland Revenue, his biographer has claimed.
Could disunity lead to the Liberal party's downfall
Turnbull joined the board of Star Mining NL with the former New South Wales premier Neville Wran(they had a long and close history with before Wran's death) in 1993 and two months later the pair were appointed directors of Star Mining's subsidiary in the British Virgin Islands, Star Technology Services Limited, that held the group's stake in the Sukhoi Log prospect, a joint venture called LenaGold.
Star Mining NL was an Australian-listed company that hoped to develop a $20bn Siberian gold mine called Sukhoi Log.
Turnbull's spokesman told the AFR the prime minister was not aware the company had been administered by Mossack Fonseca as the registered agent in Road Town, Tortola. Turnbull and Wran resigned from the company in 1995.
One of the centrepieces of the government's budget could breach workplace laws with ACTU legal advice finding the intern program, which gives young people an extra $200 a fortnight on top of their welfare payments, not stacking up to minimum wage standards, the Sydney Morning Herald reports.



Legal advice sought by the peak union body suggests the PaTH program ... would leave vulnerable interns languishing below the legally enforceable minimum wage and potentially able to sue for recovery of unpaid wages.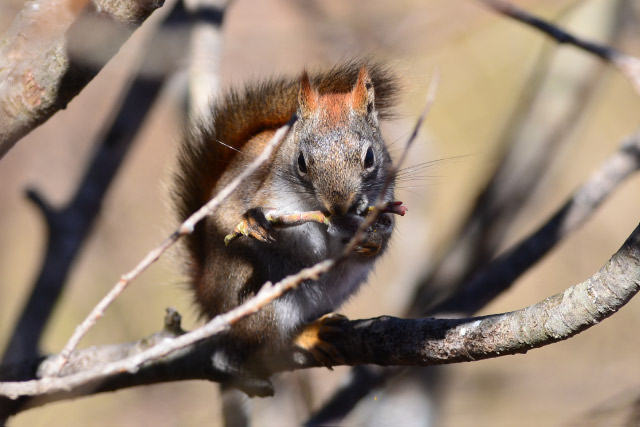 Your wife is looking for you, Andreas." Me: "Really? She's usually trying to lose me."
German sense of humor
"Two Of America's Richest Men Secretly Tried To Sway Montana's Judicial Elections; In the post-Citizens United world, these billionaires have found a new way to attack a state law they don't like":
Paul Blumenthal recently had
this article
online at The Huffington Post.
"This Election Inspired a John Grisham Novel; Now It Just Got Even Weirder; Twelve years after coal baron Don Blankenship bought a seat on the West Virginia Supreme Court, the tables have turned":
Pema Levy has
this article
online at Mother Jones.
ABC compas survey states that the key issue in this election is Economy
ATO Proactive approach on Black Friday:
KordaMentha received a formal letter from ATO Deputy Commissioner of Taxation Robert Ravanello on April 29 outlining the support they were prepared to give to Whyalla businesses and the community and the ATO has been on the front foot in the past few days. Atrium economic mess
For those of you who don't have anything better to do tonight, get comfy on your couch and switch toSky News. Malcolm Turnbull and Bill Shorten will be going head-to-head in their first live, televised debate of the election campaign.
The leaders will take questions from 100 undecided voters from Western Sydney, in a debate monitored by Sky News Political Editor David Speers. Your two essential items: a smartphone (to keep track of all the Twitter memes) and a giant bottle of cheap liquor (for your Leadership Debate Drinking Game). Tune in from 6PM EST. It's safe to assume we'll all have passed out before 8.
Tony Abbott's former chief of staff, Peta Credlin, has hit out at Malcolm Turnbull for cancelling a planned street walk in Western Sydney on Wednesday.
Speaking on Sky News, she said: "I was surprised that they were flat-footed. "If it's known that you were going to do a street walk in Penrith, the last thing you want to do, 'Mr Harbour-side Mansion', is look like you don't know and you're not welcome in Western Sydney." She insisted he shouldn't have cancelled the street walk.Some speculated that the cancellation was due to uncomfortable questions Mr Turnbull and MP Fiona Scott were asked about last year's leadership spill.