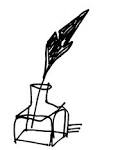 "The unpredictable and the predetermined unfold together to make everything the way it is."
~Tom Stoppard,
Arcadia
Nietzsche
completed his first memoir at 13, and wrote another five over the next decade. He wrote to see who he was. What he was was a mama's boy...
ememoirs
Philip Norman, Paul McCartney: The Life. From this book one learns that young Beatle Paul had more sex with more women than most people had thought, his daily pot habit started earlier than most people had thought (it inspired "Got to Get You Into My Life")
How
Patti Smith
spends her days: On a bizarre, bohemian death cruise, taking blurry Polaroids of writers' graves and meditating on pebbles...
Bohemians
How to launch a psychological theory. Take an old idea and give it a catchy name - a name that suggests authenticity and virtue.
Call it grit
...
Marketing Sound Bites
"I typed the first word in Cold River. It was 'The.' ". :-)
"All wishes, whatever their apparent content, have the same and unvarying meaning: 'I refuse to be what I am.'"
~W.H. Auden, "Interlude: West's Disease" (from
The Dyer's Hand)
Said the magistrate, "This is one of the clearest cases for [an acquittal] that I've seen in my 26 years being here."
Canberra Times
" The "
64 Shots – Leadership in a Crazy World
Prime Minister Malcolm Turnbull is the chosen one for many betters.
Photo: Andrew Meares
Berlin: The German government is rushing to integrate hundreds of thousands of asylum-seekers, offering them language classes and the prospect of work. But in a country known for its matter-of-fact acceptance of public nudity and creative forms of lovemaking, it is also trying to teach the mostly-Muslim migrants about the joy of sex Sharia Joy of Sex
Reading handwriting
Childbirth in fiction
Lou seems to make Will at least "halfway happy," and her determination to impress him leads her to read improving authors, to watch foreign movies, even to join the once-fearful local library, where she uses the computer to communicate with other caregivers and quadriplegics. Reading these e-mail exchanges is a reminder that the fictional burden borne by Will Traynor is shared by thousands of real people and that the anxieties Lou faces are shared by still more. This is a love story that's eloquent not so much in its delivery as in its humanity MEdia Dragon Before Youtube -by Jojo- Moyes
Me Before You Jojo Moyce Trailer
Romance novels have happy endings. The hero and heroine kiss and/or marry and/or ride into the sunset. They live happily ever after, or in the genre shorthand, HEA. "The romance novel declares, via the happy ending, that love is the most important thing," Maya Rodale writes in her study of the genre, Dangerous Books for Girls. And as Rodale explains, it also declares, for many mainstream critics, that the genre is not serious. Happiness is a frivolous dream; reality is harsh and serious, like The Road. As a skepticalHarper's article put it, "Bad Romance: One genre and a billion happy endings."
After You
Annette Nellen
celebrates the
9th Anniversary of the 21st Century Taxation Blog
. "For this 9th anniversary, I'll note one topic I plan to focus on more over the next year –
increased transparency in our tax systems and better tax literacy for all individuals
."
Dung beetles record a mental image of the positions of the Sun, the Moon and the stars and use the snapshot to navigate, according to researchers.

Scientists in Sweden found that the beetles capture the picture of the sky while dancing on a ball of manure.

Previous studies have shown that dung beetles have an amazing ability to navigate by the light of the Milky Way. Note the full story...
Occasionally, a writer's name will show up with uncommon frequency. After how many appearances does it become a pattern? "Coincidence," we conclude, while lapsing into magical thinking: "This is a message. I must pay attention." That's what I'm doing with Tacitus, who began making unbidden cameos sometime late last year. This started even before Joseph Epstein published "Tacitus the Great" in The Weekly Standard, after which I read Ronald Syme's two-volume biography of Tacitus published in 1958.
Clive James devotes a chapter to him inCultural Amnesia (2007) and drops his name in a poem about Geoffrey Hill, who in turn alludes to the historian in Scenes from Comus (2005). Boswell and Johnson are less than enthusiastic. In Zbigniew Herbert's "The Return of the Proconsul"we are advised to "never lose sight of Tacitus." And now, for the first time, I have been reading Fading Contact (trans. Francis R. Jones, Anvil, 1997), a collection by the Croatian poet Ivan V. Lalić (1931-1996), and what do I find? "Reading Tacitus." Like Zbigniew Herbert, Lalić evokes classical characters and events to comment on the contemporary world. The volume was originally published in Serbo-Croat in 1975, when Marshal Tito was still in power, before the horrors of the nineteen-nineties (not that Tito was Mother Teresa). "Reading Tacitus" is unavailable online, but here is the conclusion of the twenty-one-line poem, which is written as a single sentence: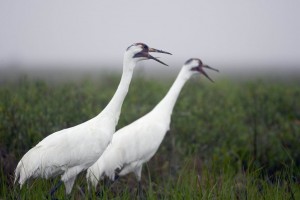 Former detective Roger Rogerson has told the NSW Supreme Court he believes he is a victim and took part in the disposal of a body only because he was helping out a mate.
But one of the reasons he did not call the police at the time was because of a deep distrust he had for them.
"Police make mistakes, look at the Lindt cafe, some big mistakes made there," Mr Rogerson said.
"I don't trust the police, I haven't trusted the police for a long time," he said.
RR Roger Roogerson only helping out mate