I want simply to stay on in my own country, to die in it, sooner or later, loving it as an old fellow
does when he dies… his love born of his knowledge of it.
~World Without MEdia Dragon by Jeremy H
When Three Wolves & a Sheep Vote on What to Have for Lunch with Lattitude
A Sheep in Wolf's Clothing WSJ
Pope condemns 'bloodsuckers' who exploit poor workers Reuters
"I have great confidence that the Sir Humphreys of this world will keep our politicians on track."
Unfortunately, there is a problem with the idea that "the Sir Humphreys of this world will keep our politicians on track". Sir Humphrey is dead.
Less Is More - Yet

Chinese officials 'create 488m bogus social media posts a year' Guardian
The Internet of Things: it's arrived and it's eyeing your job Sydney Morning Herald Intel Analysts ...
"Game Studio's Plan To Deal With Critic Of Games: Sue Him To Hell" [
Timothy Geigner, TechDirt
]
Robot ranchers monitor animals on giant Australian farms New Scientist
Why this man decided to become a goat rather than a wolf
New York Post
One of the most important aspects of the separation of powers is the commitment of the power of the purse to the legislative branch ... The House Judiciary Committee, by an 18-6 vote, has given its approval to the Stop Settlement Slush Funds Act of 2016, which would curtail the Department of Justice's practice of using legal settlements to funnel money to favored groups [
Rep. Bob Goodlatte press release
,
Nicholas Quinn Rosenkranz
,
Dan Lungren testimony
,
U.S. Chamber
] Earlier
here
(Randal John Meyer),
here
, etc.
For all the fuss about Supreme Court nominations, very few Supreme Court decisions are actually remembered by history, and even fewer are notorious for getting it wrong. In fact, there are really only three: Dred Scott (1857), which upheld slavery; Plessyv. Ferguson (1896), which upheld racial segregation; and Bowers v. Hardwick(1986), which upheld state anti-sodomy laws. It took the Civil War to overturnDred Scott. Plessy v. Ferguson was reversed 58 years after it was issued (in the most famous Supreme Court case of all, Brown v. Board of Education of Topeka). It took only 17 years for the court to decide, in Lawrence v. Texas (2003), that it had made a mistake, and to reverseBowers v. Hardwick.
The Citizens United case was correctly decided, says Michael Kinsley. And he's right. [
Vanity Fair
]
As US politicians romanticize doomed manufacturing jobs, the new working class is suffering
Quartz
Financial crisis caused 500,000 extra cancer deaths, according to Lancet study Telegraph (Swedish Lex). Lambert's second law of neoliberalism: "Go die!"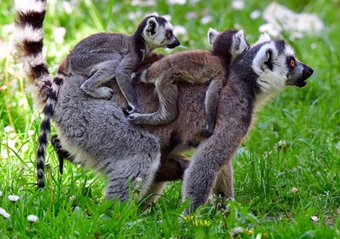 The art of suffering. In private,

Edith Piaf

was a practical joker. On stage, she personified deprivation, pain, loss -- and she never broke character... suffering
Wittgenstein's handles
Time Warner Cable CEO Rob Marcus gets $92 million severance after 2.5 years on the job Boing Boing
Some reactions to Donald Trump's release of a list of 11 judges he'd consider for SCOTUS nominations [
Ilya Shapiro
, Volokh Conspiracy quartet of
Eugene Volokh
,
Jonathan Adler
,
Orin Kerr
,
Ilya Somin
;
Justice Don Willett
's online humor has not spared Trump]
Russ Fox, Individual F: Has Kermit Washington Fouled Out?:
Yesterday I wrote about the guilty plea of former San Diego Charger Ron Mix; today, the other shoe dropped. "Individual F," as former NBA basketball player Kermit Washington was called in the Mix indictment,was arrested on charges of corrupt interference with the internal revenue laws, wire fraud, obstruction of justice, and aggravated identity theft.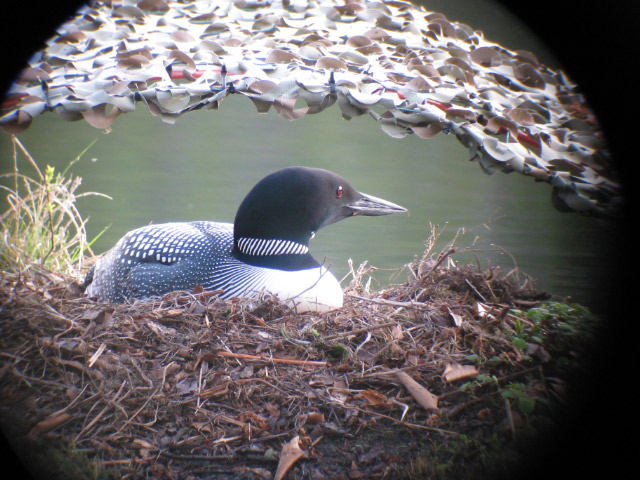 Via My Surreal Vienna – the Albertina Museum: "Located in the historical heart of Vienna, the Albertina combines imperial flair and masterpieces of art. What used to be the city's largest residential palace during the Habsburg monarchy is now an art museum of international renown whose name is also associated with one of the worlds most important graphic art collections and which attracts cultural travelers and city tourists from around the globe. The museum, whose wing-shaped roof designed by Hans Hollein in 2003 adds new architectural accents to the building, presents a variegated exhibition program, with outstanding masterpieces from the fifteenth century to the present. Thanks to its special shows dedicated to Albrecht Dürer, Edvard Munch, and Vincent van Gogh, the Albertina has managed to achieve record attendances in recent years. The Albertina's permanent display, the core of which is one of the most important European collections of international modern art the Batliner Collection offers an uninterrupted survey unique in Vienna and Austria which spans the most exciting chapters from 130 years of art history, ranging from French Impressionism to the present day. The 21 staterooms, which have now been completely restored and equipped with precious original furniture, recall the Habsburg period's splendor in terms of domestic and official culture in one of Europe's most beautiful neo-classical palaces."
New York state claims Domino's Pizza is underpaying workers using payroll scam International Business Times
The Blaster: Is Nazism a One-of-a-Kind Historical Curiosity? Chuck Spinney
The World's Largest Timber-Framed Building is Almost Complete—and It's a Replica of Noah's Ark – Core77
The problem with Wikipedia

. This is not about factual reliability, but about monopolistic ubiquity. We run the risk of living in an information monoculture...mono mono