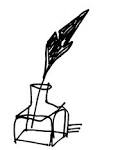 "'How do men get to be dictators, that's what I want to know?' Aunt Flora looked round disgruntledly but with an air as if soliciting approbation for her dissatisfaction.
'Oh, the formula is simple,' Walter said. 'You gather around you all the 'have-nots.' You keep on the right side of the law, speaking, denouncing, promising, till, with all the natural discontent which exists in human nature poured out in your support, you carry the elections and are swung into the saddle. Just when your closest supporters become troublesome and the Army a little restive, you embrace the old order of nationalists and allay all their grievances and anxieties. With yourself now firmly in the saddle, the Army your obedient instrument, you shoot your erstwhile supporters as traitors to the national cause and become an out-and-out patriot. Bravo! bis! bis! But when the old order dutifully asks permission to decorate you for your patriotic services with one of their most ancient orders of nobility, you say, No. You are a simple man in a mackintosh, with a simple heart. Ostentation is foreign to your nature. Besides, aren't you a revolutionary? But, above all, a patriot.Bravo! bis! bis!'"
~ William Gerhardie,
Of Mortal Love
[Sydney] as he saw it was all capital formation, no service. It needed no "cheap politicians, failures, bummers, scrubs, impecunious clerks, bookkeepers, lawyers, doctors," he said. "The market is overstocked already. We need workers! Hustlers! Men of brains, brawn and guts! Men who have a little capital and a good deal of energy—first-class men!" Letters Lucking into Past ...
"It turns out that we're very bad at judging who our friends are ... Flashback to Antipodean Strange Stories …" Paper is at this link Are You Your Friends' Friend? Poor Perception of Friendship Ties Limits the Ability to Promote Behavioral Change
They tried to bury Media Dragons. They did not know we were seeds ...
No one talks about a numbers of risque topics publicly, but these subjects and topics they tend to be the worst kept secrets in private libraries and lounges...
In this short life on earth sadly it is not just dictators or medical doctors who tend to bury their mistakes ... Unfortunately, there are also lot of other professions that have the capability especially in the office environment in the making of a murderer and/or character assassinations ...
"
Medical error is not included on death certificates or in rankings of cause of death
. Martin Makary and Michael Daniel assess its contribution to mortality and call for better reporting." BMJ 2016;353:i2139 doi: 10.1136/bmj.i2139 (Published 3 May 2016)
Disgraced 'doctor' working at CBD clinic
And ye shall know the truth, and the truth shall make you free.



McClatchy reports that the Central Intelligence Agency may be "intercepting the communications of officials who handle whistleblower cases." The Senate Intelligence Committee's classified 6,000-page report into the CIA's post-9/11 interrogation programme is still yet to be published and the Committee has already accused the agency of illegally spying on that probe. Couragefound.org
A man of principle and an opportunist, scoundrel, snob, con man easily fooled, coward and hero, generous, mean, clever, stupid:
the true Casanova
...
Bohemian Librarian
"Are US Courts Going Dark?"
U.S. Magistrate Judge
Stephen Wm. Smith
(
S.D. Tex.
) has
this post
today at "Just Security."
Therein, Magistrate Judge Smith writes:
I am * * * better positioned to ponder a less publicized "going dark" threat to another branch of government, the branch most indispensable to the rule of law -- our court system. Over the last 40 years, secrecy in all aspects of the judicial process has risen to literally unprecedented levels. Let me describe what I have seen, and why it is troubling.
This
appears to be
his first post at the "Just Security" blog
"How Appealing" blog celebrates its 14th birthday this month so he is a month older then the unappealing MEdia Dragon
As one of my former bosses observed "For far too long, personal hunch and taste have persisted in an industry that should adhere to the strict principles of modern management. So, to welcome the new year, let's propose a few core principles to clarify the muddled business of books..." ( He was joking, of course, ;-)
My hunch is that this shortest book ever written about swimming and tax compliance will be a best seller... The major health risk associated with rivers and pools is drowning. I know a bit about this because I almost drowned ...
"Many of us have spent time beside a pool. And you have probably wondered: what are the odds that no children (or adults, for that matter) have peed in the water? When pressed, we'd have to admit that the odds that the pool is pee-free are close to zero, but the lack of absolute certainty allows us to relax and swim anyway. We may comfort ourselves with some fuzzy thought about chlorine, or the immense volume of the pool relative to a few bladders, and our concerns slip away.
Now, compare this with watching a kid stand by the pool and pee into it. Throw in some swimming trunks around his knees and a frantic, embarrassed parent scooping him up, alas, too late. Now you're no longer able to hold on to the slight possibility that the pool is free of urine. The relative volume of the water in the pool is now little comfort when you just saw a kid pee in it. Could you still take a quick dip?
So how does this connect to tax compliance? I think that some return preparers put their blinders on when it comes to information that their clients tell them ..."
Shortest books ever written*:
What Peeing in the Pool Can Teach Us About Tax Compliance (A Reprise)
(
Leslie Book,
Procedurally Taxing)
It said Mr Wagstaff was helped by Paul Bowerman, from the Tax Office special investigations squad, who had access to a trove of dormant taxpayer identities, other unnamed insiders, and Peter Milardovic, allegedly connected to the organised crime world in Sydney.

Tax Commissioner Michael Carmody confirmed the case had been uncovered by the National Crime Authority (now the Australian Crime Commission) and the Tax Office's tax file number fraud unit.
Four Corners Special Tax Unit
Former taxman Petroulias jailed
Wickenby Case
KNOW YOUR PLACE, PEASANTS! How policymaking is using — and misusing — the brain
Lord Acton

had a library of 67,000 volumes, scrupulously cross-referenced. His miscellanea fill some 50,000 pages. But he never published a book... BTW,

There is a huge book collection at Blue Mountains ...
"WALTER DURANTY IS ROLLING OVER IN HIS GRAVE:" The
New York Times,
which 80 years ago hid the results of
Stalin's terror famine
is now getting into
the food delivery business
,
Bloomberg
reports:
This summer, the New York Times will begin selling ingredients for recipes from its NYT Cooking website as the newspaper publisher seeks new revenue sources to offset declines in print. The Times is partnering with meal-delivery startup Chef'd, which will send the ingredients to readers within 48 hours. The Times and
Chef'd
will split sales from the venture...
The cult of the unfinished
. Incomplete paintings, sculptures, novels, and musical compositions are undeniably seductive - too seductive...
Media Dragon Unfinished Legislative Memoirs of Marco Polos of NSW Parliament - the sentences behind those President's, Speaker's and Clerks' doors
Anger and Forgiveness, based on Nussbaum's 2014 Locke Lectures in Philosophy at Oxford University, is a tremendous read in its totality and goes on to explore such facets of this perennial subject as payback, mercy, shame, our ideas about strength and weakness, what everyday justice means in the political realm, and how false social values warp our interior lives. Complement it with psychologist David DeSteno on the psychology of trust in work and love and Maria Konnikova on what con artists reveal about the psychology of deception, then revisit Nussbaum on human dignityand how to live with our fragility.
Memories of strange displays of anger at The NSW Parliamentary Public Accounts Committee came back ... The moments in corridors of power woth Yael Larkin and Patricia Azarias and Ian Thackeray ... Etc
Take a moment to consider what it must have been like for Robert Stefanic to
step into the shoes of his predecessor
, Carol Mills, as secretary of the troubled Department of Parliamentary Services. Mills was run out of the department — almost out of the country — sacked in spectacular fashion by the former speaker Bronwyn Bishop and Senate President Stephen Parry over her handling of a series of missteps by the department.
Every secretary's nightmare for new parliamentary boss
He's been bankrupted, banned and jailed but now convicted fraudster Stephen Larkin has hit upon the jackpot - a court-sanctioned fraud which has enabled him to "legally" plunder the bank accounts of his victims.
On top of this, the 76-year-old former veterinary surgeon and one time BRW rich-lister is facing more than 100 criminal charges of knowingly making a false statement by nominating another person as being responsible for dozens of traffic offences while driving his unregistered and uninsured car Stephen Larkin bankrupted banned and jail the convicted fraudster is back in action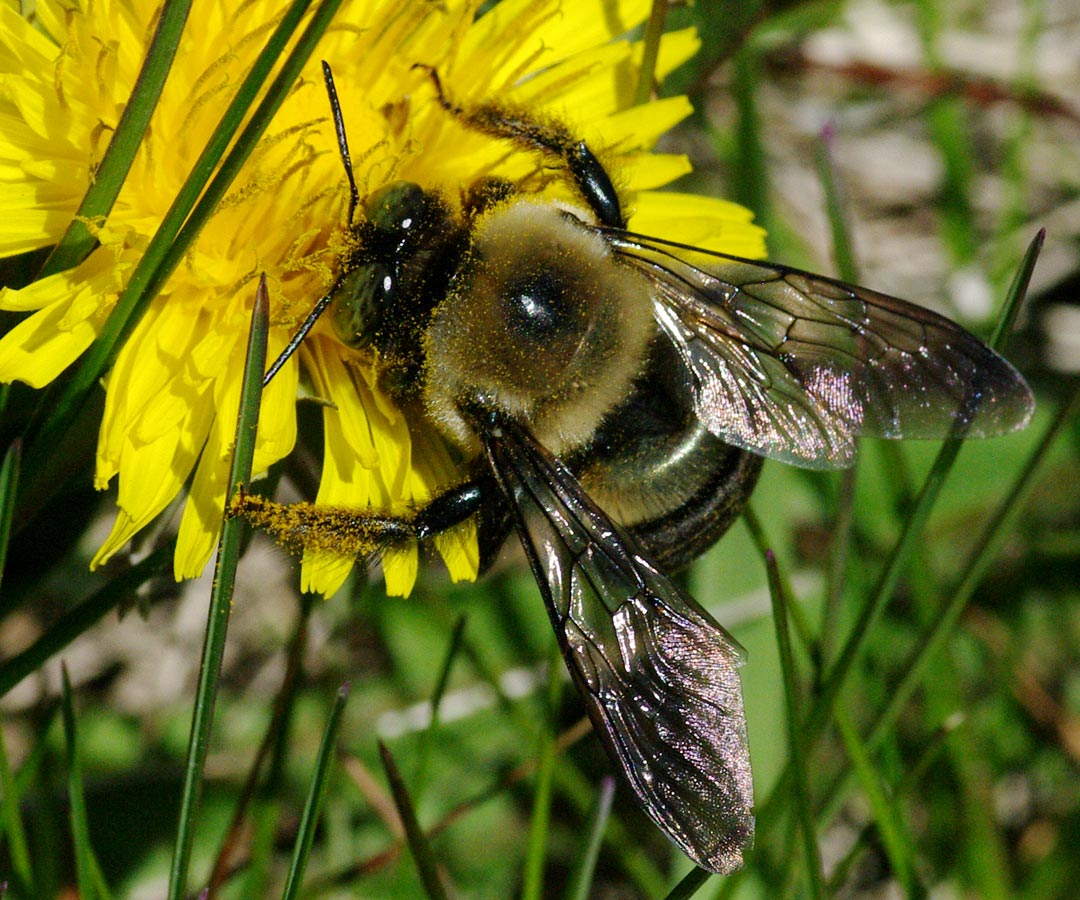 Private Sydney is thrilled that the prospect of doing time in one of Her Maj's finest facilities has failed to dampen former celebrity vet Stephen Larkin's penchant for taking out apprehended violence orders.
Larkin, who will be sentenced next month after pleading guilty to defrauding the recently departed Macquarie banker Bill Moss, has a proud history of taking out AVOs which are then dropped or dismissed ...
And lastly, Larkin's now estranged wife, Yael, lodged an AVO against controversial minister Joe Tripodi, claiming Tripodi had threatened the Larkin family. This was later abandoned.
S Larkin
The questions continue to
mount over the Tripodi-Larkin
stoush. How did a known ex-
bankrupt become the manager of
the NSW Parliament's public
Mrs Yael Larkin, wife of ex
vet and pub investor Dr Stephen
Larkin, took the job just over 12
months ago after working in and
around parliament for about five
Her name surfaced last month
When she took an
apprehended violence
order against the
ALP's exotic
Fairfield Mp, Joe
Tripodi,
chairman of the all-party Public
Accounts Committee since June
1999.
The overly ambitious had hoped
for a ministry in the Carr
Government after it was returned
to office with an all-conquering
majority in March 1999 but he
heavyweights from his right-wing
They told him to bide his time
but threw him a bone to nibble on
- the PAC chairmanship which
added another $20,000 to his
The row between Tripodi and
Mrs Larkin blew up as her
aggressively to open gambling
tanerns at Canley Heights,
Cabramatta West and Carramar in
the Fairfield region. Tripodi and
Fairfield City Council were utterly
opposed to Larkin's bars getting
licences but did not show the same
diligence in opposing applications
by gentlemen with Italian
sounding names connected with
his favorite club, the Marconi.
What happened in the PAC
office in Macquarie Street will
become clearer when the AVO is
heard in May. But what is alleged
is that Tripodi made verbal threats
to Mrs Larkin, she went home to
her sick bed and subsequently her
office was turned upside down
and possibly robbed by a person
The rotund one from Fairfield
vigorously contests Mrs Larkin's
account and has retained solicitor
Michael Marx, a leader of the
NSW Board of Jewish Deputies,
Marx also gave legal advice to
Tripodi when he fought allegations
of sexual misadventure with a
leading member of the Australian
Young Democrats.
Interestingly, both the nameless
Young Democrat and Mrs Larkin
are members of the Jewish
The question that MPs want
answered is how did Mrs Larkin
obtain a job on the payroll of State
Parliament? Did she disclose her
If the PAC knew she was an ex-
bankrupt how does that qualify
her to become manager of the
body which oversights state
If someone could please wake
the State Opposition, Democrats,
Greens and Independents, maybe