FIRST WORLD PROBLEMS: Craigslist confessional: "One look at me, and people think I'm privileged."
The Daily Caller, IRS Employee Got Unemployment For 5 Years Before Anyone Noticed:
A former Internal Revenue Service (IRS) employee collected unemployment benefits for five years before anyone caught her,
according to the Department of Justice (DOJ)
Speaking of taxes and certainties in life a committed surfer and professional Master of Ceremonies,
John Clingan
shared with a crowd of 300 the following story of deduction from The US case
how arsonists tax deduction claim went up in smoke
...
Police tax office begin investigations into Parramatta eels over salary cap scandal
"The budget outlines a new 10 per cent tax on book sales in Newfoundland and Labrador, which would be added to the current five per cent federal GST. … If implemented, Newfoundland and Labrador would become the first province in Canada to have its own tax on books."
CBC
One Thursday in January 2001, Maksym Igor Popov, a 20-year-old Ukrainian man, walked nervously through the doors of the United States embassy in London. While Popov could have been mistaken for an exchange student applying for a visa, in truth he was a hacker, part of an Eastern European gang that had been raiding US companies and carrying out extortion and fraud. A wave of such attacks was portending a new kind of cold war, between the US and organized criminals in the former Soviet bloc, and Popov, baby-faced and pudgy, with glasses and a crew cut, was about to become the conflict's first defector.
Public service writing should be clear and direct, active and accountable. Sentences should be action-orientated, lush with verbs. We should use doing words because we are doers, or we should be. The active voice should be the grammatical standard: 'I decided', rather than 'it was decided'. Insist on your staff writing competently, succinctly and accurately. Frankly, any competent officer in the APS should be able to draft a cogent and logical paper of around, let's say, 2000 words without seeking the text and template of what was prepared before. Regrettably, too often staff papers are a pedestrian and ill-thought out mash of cut-and-paste sections of pre-existing text, which may or may not be relevant to the issue. Words and meaning often part company in such taped-together, textual wrecks. Sadly, too many senior officers end up spending far too much time, often late at night, re-writing such sloppy fare. There are exceptions, but they are too few
Michael Pezzullo: an empire of rules or a commonwealth of ideas?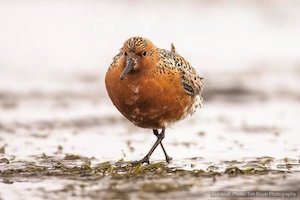 Talking TED talking is about giving not taking Most SESs and CEOs miss the point ...
This startup provides a concierge to handle your customer service issues
World's oldest person dies in New York City, aged 116 USA Today
"If you want to learn what happened here, go to Pansodan Road, where all the city's used books end up. They arrive each morning in massive rice sacks."
The Guardian (UK)
Volunteers in Greece have found that creative recycling can result in social good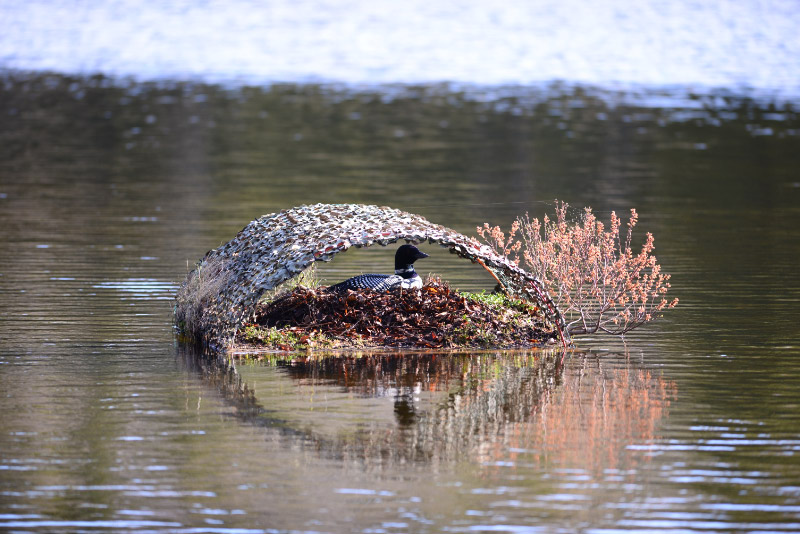 A new way of keeping food cool has been designed taking cues from elephants, coral and more
By Lambert Strether of Corrente.
Spring is here! Spring is here. Life is skittles, and life is beer!
–Tom Lehrer
Readers, this will be a brief post because it's a lovely moist day, ideal for scatterering wildflower seeds, and I want to get out into the garden, and I bet you do, too, if you have a garden, or it has you. Now, up where I am in Zone 5b, we're two full weeks away from Memorial Day, the traditional day for planting, but mud season is over, the forsythia is out, the lilacs are budding, and my garden is blanketed with winter detritus — the occasional student's beer can, flattened styrofoam coffee cups, faded receipts, cigarette butts, great masses of twigs, lots and lots of
road sand from the plows
, and the solids left behind when the snow melted into the spring air — because I've been lazy. No more of that! (And to be fair, I feel like my mental filters got clogged in the past few days from processing too much news, and
olds
. I need a quick break.)
Ji Xianlin, The Cowshed: Memoirs of the Chinese Cultural Revolution. The classic account of its kind, in this edition brilliantly translated and presented
Politics aside, the RBA view on negative gearing is no secret
Washington Free Beacon,
Americans Earning Six Figures or More Pay Nearly 80% of Individual Income Taxes; These Earners Represent Only 16% of Individual Income Tax Filers
:
Americans earning six figures or more paid 79.5 percent of the nation's share in individual income taxes in 2014, according to the latest preliminary
data
from the Internal Revenue Service.
Americans paid a total of $1,358,093,169,000 to the IRS in individual income taxes in 2014. Americans earning $100,000 or more paid $1,079,392,180,000 to the IRS, or
79.5 percent of the total income tax paid
.
While those top earners contributed almost four-fifths of the total amount of individual income taxes, they represented only 16 percent of the total number of individual income tax returns reported to the IRS. ...
"To begin their investigation, the researchers followed the first links from all 11 million pages in the English edition of Wikipedia, enabling them to map out a sort of drainage system of ideas, one idea flowing into the next like water from a mountain spring making its way to the sea." "To begin their investigation, the researchers followed the first links from all 11 million pages in the English edition of Wikipedia, enabling them to map out a sort of drainage system of ideas, one idea flowing into the next like water from a mountain spring making its way to the sea."
Pacific Standard
Why Americans Ignore How Luck Affects Everything Science of Us. Reslic: "Like the luck of who your mom and dad are."
For decades federal agencies have been exerting their will through informal guidance documents, memoranda, "Dear Colleague" letters, rules imposed in settlement agreements with regulated entities, and so forth, all tending to dodge the constraints that the Administrative Procedure Act (APA) and similar laws apply to formal creation of regulations through rulemaking. The result is to evade requirements of openness, accountability to the public and courts, and norms of consistency, preannouncement and rationality in agency policy. (See discussion of subregulatory guidance, "underground" and "stealth" regulationhere, here, and here)
Wayne Crews of the Competitive Enterprise Institute has a new paperdocumenting the extent of the problem and proposing a variety of ways Congress could exercise tougher oversight.
The ATO has advised that Jeremy Hirschhorn (Deputy Commissioner, Public Groups) recently participated in a panel discussion at Greenwoods & Herbert Smith Freehills [Click here to open this document] on the ATO's current areas of focus for large business, particularly focusing on the "Tax Gap" and Justified Trust. Jeremy was joined on the panel by Hugh Paynter, Tim Kyle and Andrew White from Greenwoods & Herbert Smith Freehills who provided insight from their own areas of focus.
"Tax Gap" compares the amount of tax collected with the amount of tax theoretically collectable in a tax system under policy settings at a point in time, with the "Gap" being a potential measure of the efficiency of the tax system and the tax administrator.