Navigating like a Norwegian: How Norway Dispels the Private vs Public Sector Myth
Evonomics
This is what Dasha would call creative at a speed of light ;-)
"We've set up a hotline that can be used by those who want to put the cards on the table and provide data on their assets abroad that have not been reported to the Norwegian tax authorities
"
Norway's financial crime investigators have called on the country's citizens
to confess
their tax crimes in light of the Panama papers disclosures or face harsher penalties, local media reported Tuesday.
A database of some 360,000 offshore accounts was published on Monday by the International Consortium of Investigative Journalists (ICIJ). It has links to 97 Norwegian legal entities and citizens.
"Hope for the best; plan for the worst
motto "
Sitkoff said his main goal was to speak about private law, as distinguished from public law. ... In private law, one vision of what a lawyer does is to act as a "transactional cost engineer"
Harvard Law Today, A Trust and Estates Lawyer's 'Last Lecture': 'Hope For the Best; Plan For the Worst'
David Brunori, When Social Politics and Tax Policies Mix (Tax Analysts Blog). "There is something wrong with a system that allows politicians, liberal or conservative, to make tax decisions based on their political views." This sort of thing wouldn't be a problem if you only used the tax law to raise revenue.
Readers liked
our last post
on life under neoliberalism and the
salaried
(or
professional
(or "
20%")
) classes, and the question we posed: "How do these pepole live with themselves?" So here's another one! This time, I'm going to compare and contrast life in the newsroom at the
Las Vegas Review-Journa
and
The New York Times
.
Credentialism and Corruption: Neoliberalism in The "News" Room
Revolving Doors: Ministers and civil servants are 'walking into jobs in same sector'
"And you're working for no one but me," as a wise Beatle once sang about his country's tax collectors. That sounds like Horton's motto as well.
NC treasurer's corporate board service poses ethical questions
Charlotte News-Observer. And so it should!
Buffett Says Derivatives 'Time Bomb' May Elude Auditors' Reviews
Bloomberg
Freddie Mac may need another taxpayer bailout next week
MarketWatch. Why are we hearing about this only now?
White-collar crime by banks in Australia is rife and going unchecked
Buffett Says Hedge Funds Get 'Unbelievable' Fees for Bad Results
Bloomberg. Yves: "Piling on when it is cheap to do so. This is the finance news version of a momentum trade."
In the fractious world of Australian politics, the appointment of Philip Lowe as the next governor of the Reserve Bank represented one of those increasingly rare and precious glimpses of harmony. Like Lach, Phil is an amicable bloke....
He'll have your mortgage in his hands. But don't worry – Australia's newly appointed
Reserve Bank
hief, Philip Lowe, has been steeped in the art of central banking. After finishing high school at
Wagga Wagga
in regional NSW he moved to Sydney to join the bank in 1980, aged just 17.
The federal government names Philip Lowe as the next governor of the Reserve Bank of Australia, taking over from outgoing chief Glenn Stevens
Wagga Wagga Boy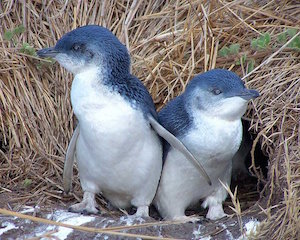 James Roberts argues that it's all about over-regulation:
In the last few years, private companies have embraced the progressive principles of "corporate social responsibility" and joined "public-private partnerships" with various government entities and non-governmental organizations, who liaise daily with their corporate partners and enforce "voluntary" corporate social responsibility principles, at all levels of government—federal, state, and local. ...

As Maggie Gallagher noted last month in National Review, although in the past corporations were eager to avoid public controversy, the "massive expansion of vague regulations under the Obama administration means that virtually every major corporation in America has some interest in keeping Washington off of their backs" and so they have waded "directly into the culture wars" as "a cheap strategy to curry favor."
Not even Johannes can beat Jozef Imrich at How to be as a GReat FAilure can never be perfected better than by mmmwwaaa ...
.dia dragon
Johannes Haushofer, Assistant Professor of Psychology and Public Affairs at Princeton University, has an impressive CV. But his CV of Failures has attracted even more attention, listing all the rejections he has endured in his short academic career. He lists as his meta-failure: "This darn CV of Failures has received way more attention than my entire body of academic work."