It is with sadness that I am passing on news of the death of Gillian Mears.
Born in 1964, Gillian Mears became known to the Australian literary community when she won the Vogel in 1990 with the publication of her first novel,
The Mint Lawn
(1991). She went on to write
The Grass Sister
in 1995, which was shortlisted for the Commonwealth Writers' Prize in 1996. and then there was a very long wait for
Foal's Bread
in 2011. (
See my review)
. The novel was shortlisted for the 2012 Mles Franklin Award, and won the Australian Literature Society's Gold Medal and the Fiction Award in the 2012 Prime Minister's Literary Awards. She also wrote short stories, including
Ride a Cock Horse
(1988) which was shortlisted for the Commonwealth Writers' Prize;
Fineflour
(1990);
Collected stories
, 1997, and
A map of the gardens: stories
, 2002, which won the Steel Rudd award in 2003.
Vale Gillian Mears 1964-2016
"Here where the wind is always north-north-east
And children learn to walk on frozen toes,
Wonder begets an envy of all those
Who boil elsewhere with such a lyric yeast
Of love that you will hear them at a feast
Where demons would appeal for some repose,
Still clamoring where the chalice overflows
And crying wildest who have drunk the least.
"Passion is here a soilure of the wits,
We're told, and Love a cross for them to bear;
Joy shivers in the corner where she knits
And Conscience always has the rocking-chair,
Cheerful as when she tortured into fits
The first cat that ever was killed by Care."
SO IF YOU PLAY IT BACK, WILL HE SEE GOD AGAIN? Neuroscientists have recorded the brain activity of a man at the exact moment he 'saw God.'
**Trees seen resting branches while 'asleep' for the first time New Scientist Logging to begin in last remaining European primeval forest in Poland
Via Malchkeon Dragonessa who loves Antipodean flora and fauna ... "Plantsmap.com is a website community that hosts botanical collections with customized tools that solve the challenges of documenting, organizing, mapping, tagging and sharing information about plants. The easy to learn My Plants Map tools have wide appeal among a diversity of users from those that manage public landscapes to avid plant collectors, professionals, community groups, weekend gardeners and more.PlantsMap.com is a free, mobile-friendly website so there's no need to download an app. Explore our community or Sign In from your smartphone, tablet or computer to begin growing your world with us."
Even older than MEdia Dragon
200,000 year old soil found at mysterious crater, a 'gate to the subterranean world" Siberian Times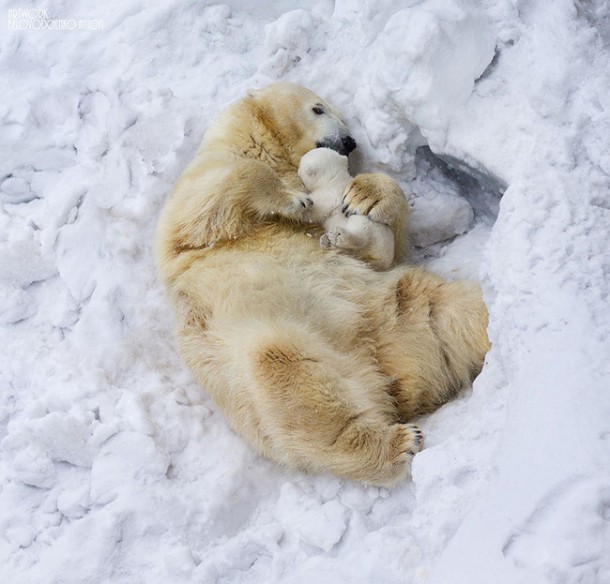 IF THERE WERE A PILL THAT DID THIS MUCH FOR YOU, EVERYONE WOULD TAKE IT: Exercise Tied to Lower Risk for 13 Types of Cancer
DO NOT TRUST CONTENT FROM KRUGMAN AND DELONG: Bloggers behaving badly: Krugman and DeLong edition
Trust these antipodean recipes ....
…when you see yourself as a character out of a novel or a comic or a film and try to emulate them; perhaps I was imitating Hitchcock's creations, suggested by that season of films to which Muriel had taken me, unresisting, and in which there are often long sequences during which no one says a word, no dialogue at all, just people coming and going from one place to another, and yet you sit, eyes glued to the screen, feeling increasingly intrigued and anxious, even when sometimes there's no objective reason to feel that ...
"Ever since finishing my last book, I've been thinking of how to begin the next one. Beginning is everything and needs to contain, like the seed of a tree, the work as a whole. And so, what I see is the figure of a man descending (from the sidewalk?) five or six steps to a basement apartment, and he's halfway there. I know it's a love story. And maybe there's a woman in the basement apartment. It's probably November." –from Moods
"Going home for holidays I noticed that buzzwords had come and perhaps already gone—nerd, dink—without my ever using them. Editors were forever picking up Italianisms in my writing. Setting a new story in England I began to feel vulnerable. Often Italian expressions came to mind when what I needed was English. Even Italian situations. Often English expressions came to mind that quite likely no one was using any more."
The New York Review of Books
Stunning Italian garden pavilion portico rediscovered by accident
Warren: GOP 'ringing the dinner bell' for lobbyists The Hill
'I have strategies.' He leaned back on one elbow and gestured with the other hand. 'Three main ones. The first is avoidance. Simple. Keep out of their way. Know the safe places. Know their movements and plan yours accordingly.;
'Where are the safe places?'
He held up a finger. 'I'll get to those. But first, the other strategies. The next is resilience. You can't always hide. There will be situations in which you are unable to.' He paused for a moment and his face darkened. 'Phys Ed,' he said in a tense voice. 'Changing rooms. Toilets.'
'I know what you mean.'
He heaved a sigh. 'It's unavoidable. And when they find you, you just have to endure. Don't provoke them. Don't fight back. Just put your head down and wait for them to tire of you.'
I swallowed. This school sounded rough.
Ian was looking at me earnestly. 'You think that's cowardly? You think I'm weak, not fighting back?'
'Oh no, I – '
He spoke over me. 'I'm a realist,' he said. 'I plan to survive, and move on. I have no desire to enter their primitive battles, to engage with them at their level.'
'I didn't – '
He went on, finger upheld. 'And now for the third tactic. This one is equally as important as the first two, in fact it's crucial, because it preserves morale.
I waited.
'Revenge.' He smiled. 'Revenge is very important. Without revenge, you go under.' Cold River Revenge Strategies
NEWS YOU CAN USE:
Best scotch whiskeys under $35
WELL, THIS IS THE 21ST CENTURY, YOU KNOW:
You can now put a sunroof in your private jet