'Public figures and commentators use
econobabble (bingo)
to dress up their self-interest as the national interest, to make the absurd seem inevitable or the inequitable seem fair.'
— Richard Denniss Chief Economist, The Australia Institute
Rule N.1 of Tax Haven Club: NEVER talk about Tax Haven Club
Robert Wood
,
Tax Savvy Execs Work For $1, Get Paid Millions As Capital Gain
Post Budget Right of reply on 6 May 2016:
Mr Shorten begins: "This budget has fallen apart in 48 hours."
*Here is what we know will be in Scott Morrison's 2016 budget
Treasurer Scott Morrison will unveil a suite of multinational tax avoidance measures, including a diverted profits tax - commonly known as a "Google tax" - designed to raise billions of dollars over four years and head off claims it is only cutting taxes for business and the wealthy.
A new unit within the Australian Tax Office will also be handed more resources and staff to crack down on multinational tax avoidance Scott Morrison to raise billions through multinational tax crackdown
Federal Budget papers, speeches, News & Media reports and commentary from Accounting/Law organisations
The stream of leaks about Tuesday's budget suggest that the process was still in turmoil until the last minute. If the last round of leaks are broadly accurate, it looks like a budget that will fit fairly neatly into a class war frame. On the tax side, the government has long been floating a cut in company tax rates and the removal of the budget emergency levy on incomes above $180k. At the last minute, they have apparently decided on an increase in the threshold (currently $80 000) for the 37 per cent marginal tax rate John Quiggin on budget bubble
Budget 2016-17: Scott Morrison's Winners and Losers
Live Blog ....
Budget 2016: $10m turnover cut-off for business tax cuts
Happy budget day, folks. Follow the latest developments from Parliament in our live blog
Scott Morrison's relentless rise to power (Good Weekend at Currarong)
On Sunday, Mr Morrison had said the budget would offer tax relief for "
people out there earning average wages
"; he clarified on Monday that "the average full-time earnings in Australia is $80,000".
Tax stats from 2013-14 show there were 9,712,293 Australians with taxable income and 7,187,104 of them earned less than $80,000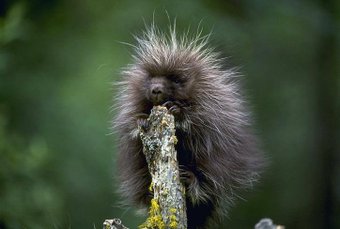 Forget Jobs and Growth this Budget was political ...
The man who attests that his faith has imbued him with "the values of loving kindness, justice and righteousness" also tried to make political hay when relatives of asylum seekers killed in the boat tragedy off Christmas Island in December 2010 were flown at taxpayers' expense to attend their loved ones' funerals in Sydney. The Scott Morrison who claims that deterring boat people from ever embarking on the hazardous journey across the Indian Ocean offers the most humane and Christian approach is also the Scott Morrison whose incessant politicisation of the issue has made compromise so difficult. "There is nothing to negotiate," he said after a vessel carrying 250 asylum seekers sank off the coast of Java in December, adding glibly that Labor had "super-sized" the problem by releasing boat people into the community.
So Who bloody Hell are you ...
Quotable:
There is something wrong with a system that allows politicians, liberal or conservative, to make tax decisions based on their political views. McCormick said, "All these companies who tried to blackmail us for this thing, when they come for their corporate welfare checks next year, we need to have a list out and keep an eye on them." Unfortunately, the tax incentive system allows politicians to do just that.
David Brunori, Tax Analysts ($link)
Illustration: Ron Tandberg.
Compare with UK Budget 2016:
United Kingdom Budget
UK budget 2016 documents
The United Kingdom (UK) Budget: was handed down on 16 March 2016. Some of the key measures announced include:
* a reduction in the corporation tax rate to 17 per cent by 2020 (previously due to fall to 18 per cent)
* more details on the implementation of Base Erosion and Profit Shifting (BEPS) Action 4
* changes to the loss relief rules for businesses
* extension of the anti-hybrid rules to eliminate tax advantages arising from mismatch arrangements involving permanent establishments
* expanded royalty withholding tax rules and treaty abuse.