Cliches about agility, innovation and disruption don't cut the mustard. Nobody wants to hold back technology's tide, but we need a serious national discussion about how the dividends of technology are fairly distributed.
~ Joellen Riley, the Dean of Law at Sydney University, says innovation in the workplace comes with risks
Want A Job? Start Using Social Media Dragons ...
Grayson Perry creates huge phallus to represent shared economy and bankers' worldview Guardian I assume he appreciates the full ramifications of his imagery. Status with huge penises were symbols of power in many prehistoric cultures....
Uber as a predatory lender John Hempton
Airbnb stealth-updates terms of service, says it's not an insurer and requires binding arbitration / Boing Boing
Annette Nellen, Sharing economy – need for tax literacy. "A focal point of the hearing per the posted testimony was difficulties freelancers face in the sharing economy because they don't fully understand their tax obligations."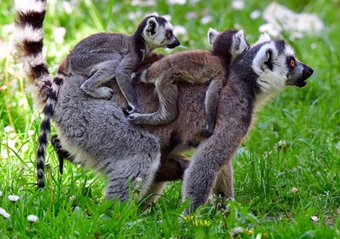 Elizabeth Warren slams Uber and Lyft Financial Times
Is This The Uber Of Pharmacies? These Entrepreneurs Think Ordering Prescription Drugs Needs A Revamp MedCity News
Workplace innovation, including the Airtasker and Uber business models, risk the loss of hard-won protections for workers and the creation a new "hungry mile" in Australia, a leading law professor warns.
Joellen Riley, dean of the University of Sydney law school and professor of labour law, said she welcomed innovation in workplace but warned it came with risks.
"Without a thoughtful system of regulation, we leave everything up to the dog-eat-dog world and some people become serious losers and that's not good for society," she said.
Fears gig-economy threatens loss of 100 years of workplace rights
Uber Gets Hit With Two More Lawsuits Over Driver Wages
Agile prisons are buzzing with drone-delivered drug trade
Pew – Aaron Smith – The sharing economy and on-demand services are weaving their way into the lives of (some) Americans, raising difficult issues around jobs, regulation and the potential emergence of a new digital divide: "A number of new commercial online services have emerged in recent years, each promising to reshape some aspect of the way Americans go about their lives. Some of these services offer on-demand access to goods or services with the click of a mouse or swipe of a smartphone app.
Google (GOOG) is launching a ridesharing service to compete with Uber, Lyft, and Via
Quartz
Crowdfunding And The New SEC Rules
For years, companies have run software development projects using a
plan-driven process
(also known as waterfall, traditional, sequential or predictive). This process works well if you are applying it to problems that are well defined, predictable, and unlikely to undergo any significant change. The problem is that most product development efforts are anything but predictable, especially at the beginning. So while a plan-driven, sequential, process gives the impression of an orderly, accountable, and measurable approach, that impression can lead to a false sense of security. After all, developing a product rarely goes as planned, no matter how "perfect" the upfront plans seem. (For more on the fallacy of perfect predictive planning, read the blog post,
"Agile Risk Management: The Role of Traditional Risk Management
."
Scrum, on the other hand, is based on a different set of beliefs—ones that do map well to problems with enough uncertainty to make high levels of predictability difficult. These beliefs, or
agile principles
, are described in this chapter. I also encourage you to check out this
at-a-glance comparison of the underlying principles of plan-driven process and Scrum
.
via enthusiastic Elan
- Note these useful links on Scrum and Agile:
https://www.scrum.org/
https://www.scrumalliance.org/
http://www.agilemanifesto.org/principles.html
http://www.big-agile.com/
Agile Principles: Scrum et al
A new paradigm of economic cooperation is underway — a digital democratization of business.
Over the past couple of weeks a project with no mainstream press has become the
second biggest
crowdfunding project in history. It's not crowdfunding a product, an artwork or a new cryptocurrency. It's crowdfunding — or more accurately, crowd-founding — a corporation called "
The DAO
." This is a corporation whose bylaws are written entirely
in code
.
The Tao of "The DAO" or: How the autonomous corporation is already here
The economics of Elsevier. And more here. The upside is this: such services become obsolete over time, and if SSRN received lots of money from Elsevier, that is an incentive for someone else to do better, with an eye toward an eventual buy out. We will see how big the lock-in effect is, but I am not convinced it is enormous, if a better system were to come along.
Google Official Blog: "This morning in our Mountain View, CA backyard, we kicked off Google I/O, our annual developer conference. Much has changed since our first developer event 10 years ago, and even more since Google started 17 years ago. Back then, there were 300 million people online, connecting through desktop machines; today that number is over 3 billion, with the majority using mobile devices as their primary way to get information, organize their day, get from point A to point B, and stay in touch. In a world in which the mobile phone has become the remote control for our daily lives, Google's mission "to organize the world's information and make it universally accessible and useful" is truer and more important than ever before. …we're pleased to introduce…the Google assistant. The assistant is conversational—an ongoing two-way dialogue between you and Google that understands your world and helps you get things done. It makes it easy to buy movie tickets while on the go, to find that perfect restaurant for your family to grab a quick bite before the movie starts, and then help you navigate to the theater. It's a Google for you, by you…
Works in Progress Webinar: Linked Open Data for Digitized Special Collections – This Webinar will be of interest to catalogers, metadata librarians and curators of digitized special collections seeking models for making their digital collections more visible to Linked Open Data services and better connected to related resources on the Semantic Web. Today digitized special collections play a major role in humanities scholarship and pedagogy.
"The
Technology Fast 500
is the leading technology awards program. Combining technological innovation, entrepreneurship, and rapid growth, Fast 500 companies—large, small, public, and private—hail from cities far and wide across North America and are disrupting the technology industry. If you are looking for fast-growing companies releasing new, emerging technologies, you have come to the right place! Representing industries from software to biotech, Fast 500 companies play in the SaaS, cloud computing, data analytics, and mobile sectors."
The Technology Fast 500 is the leading technology awards program. Combining technological innovation, entrepreneurship, and rapid growth, Fast 500 companies—large, small, public, and private—hail from cities far and wide across North America and are disrupting the technology industry.
Will Wilkinson on social justice
"AUSTIN'S
VERY UN-PROGRESSIVE EXAMPLE ON UBER AND LYFT:"
Austin is home to the University of Texas at Austin, countless startups, and the widely popular South by Southwest festival. But even though the city is commonly referred to as the tech capital of the South, as of May 9 Uber and Lyft no longer operate there.
Why can residents of an innovative city that was among the seven finalists for the U.S. Department of Transportation's $50 million Smart City Challenge Grant no longer access the leading ridesharing services? The answer lies in regressive regulatory overreach that shows how even the country's most progressive cities are often still hostile to innovation.
The above article in
US & News World Report
is written by Jared Meyer, a member of the conservative/libertarian Manhattan Institute, so I can only assume he's being ironic and that he knows the true meaning of "Progressivism." As John Daniel Davidson writes at the
Federalist,
"
How Austin Drove Out Uber And Lyft
— Uber and Lyft were driven out of Austin under the guise of 'consumer safety,' a textbook example of how government-backed cartels force out competition:"
It shouldn't have to be spelled out, but of course Uber and Lyft drivers own their own vehicles, unlike cabbies, which means they already have to clear several regulatory hurdles like having a driver's license, vehicle insurance, and current inspection and state registration. Creating a separate license for them would be redundant, just like most occupational licensing schemes are. If you're street-legal, then you should be able to give anyone a ride, whether it's a friend or someone who hailed you on an app. If there's one thing we shouldn't try to recreate for a new generation of app-based, on-demand companies like Uber and Lyft, it's the archaic, collusive model of the taxi cab business—especially not under the pretense that doing so is in the best interests of the drivers, the riders, or the public.
When it comes to regulation, "Progressivism" invariably means more and more of it. Perhaps someday
US
News & World Report
will explore the P-word's real history and what it means
in real-life practice
How the computer transformed economics. And didn't. Institute for New Economic Thinking
Poczter, Sharon and Shapsis, Melanie, Know Your Worth: Angel Financing of Female Entrepreneurial Ventures (May 19, 2016). Available for download at SSRN:http://ssrn.com/abstract=2782266
Top Economic Blogs of 2016 Intelligent Economist. Resilc protested NC being #21, but the ranking puts MSM and "institutional" blogs above "general blogs" which is where we sit. We've pretty much always ranked between #2 and #5 in stand-alone blog rankings (we're #4 in this categorization), save one that was a network analysis based on influence that put us as #1, ahead even of Krugman and FT Alphaville. But this looks to have a right-wing bias. New Economic Perspectives and the Institute for New Economic Thinking's blogs are missing. And VoxEu and Bruegel are also absent
Managing for Results: OMB Improved Implementation of Cross-Agency Priority Goals, But Could Be More Transparent About Measuring Progress,
GAO-16-509
: Published: May 20, 2016
Hardest Irony Managing for Results :-)
Remember when Société Généralemayyybe threw trader Jerome Kerviel under the bus for a multi-billion euro loss back in 2008, even though Kerviel said his bosses knew all about and encouraged his trading activity?
Kerviel Sues SocGen for 5.7 Billion Euros Over 2008 Firing
[Bloomberg]