As long as there are flowers and children and birds in the world, have no fears: everything will be fine.
— Nikos Kazantzakis, who died in 1957
Dostoyevsky's St. Petersburg flowed with nihilism, egoism, materialism. All of it went into Crime and Punishment crime
For me love of life—no simple Rotarian optimism but love of life in all its vast complexity--is the ultimate test of a writer's worth. What is more, I inevitably find that those who love life are the writers I most love."
A lot is wrong with the internet, but much of it boils down to this one problem: We are all constantly talking to one another. Take that in every sense. Before online tools, we talked less frequently, and with fewer people. - The Atlantic
I read Allan Seager's
The Glass House: The Life of Theodore Roethke
when it was published in 1968 – probably the first literary biography I had ever read. My practice of letting one book suggest the next was already underway. Seager's mention of Roethke's interest in Paul Tillich led me to the theologian, who in turn led me to the more consequential thinker Martin Buber.
The New York Times
– "Deaths among people who have been fully vaccinated remain rare, but older adults and those with compromised immune systems are at much higher risk…The vaccines are highly effective,
even against the more contagious Delta variant
, which is now responsible for nearly all coronavirus infections in the United States. People who are fully vaccinated are
roughly one-tenth as likely
to be hospitalized and
even less likely to die from Covid-19
than those who are unvaccinated, according to a recent study from the Centers for Disease Control and Prevention. A
New York Times analysis of data
from 40 states found that fully vaccinated people have accounted for 0.2 to 6 percent of Covid-19 deaths. Among the more than 187 million Americans who have been fully vaccinated,
there have been 7,178 deaths
, according to the C.D.C. Eighty-five percent of those deaths have been in people 65 or older. "Breakthrough deaths with vaccinated individuals do occur," said Dr. Peter J. Hotez, dean of the National School of Tropical Medicine at Baylor College of Medicine in Houston. "But there are certain groups that are at greater risk."..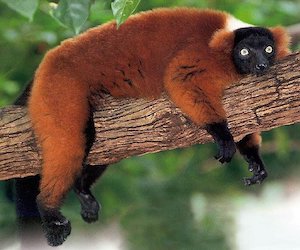 Rivers of Fire and Redemption
is a 20 minute video that gives a look into the vision of Isaiah Robertson (1947-2020), a deeply religious man who built an incredible house in Niagara falls. Robertson said that God told him to build the house, which is completely covered in abstract, psychedelic looking shapes and colors. Robertson would not accept any credit for his masterpiece, saying that when he built the house, "the spirit" took over and animated his hands.
In
Sunday's post I quoted John Finlay quoting Dr. Johnson in "The Unfleshed Eye," his essay on one of Yvor Winters' finest poems, "To the Holy Spirit" (
Hermetic Light
, 1994): "One does not make truth; one can only hope to find it." I was unable to locate the source of the line until Thursday, when Dave Lull came, as usual, to the rescue. A variant of the sentence can be found in a sermon of uncertain date written by Johnson:
Should the university be a political engine for radical ends? The idea horrified Robert Nisbet, chronicler of academic dogma. engine
"There is a case to be made for self-published Adult Baby Diaper Lover (ABDL) erotica as the quintessential Amazonian genre of literature
Stephen Crane died at the age of 28. Had he not been so reckless, American literature might now look quite different
This Map Lets You Plug in Your Address to See How It's Changed Over the Past 750 Million Years
Smithsonian Magazine – "Some 240 million years ago, the patch of land that would one day become the National Mall was part of an enormous supercontinent known as Pangea. Encompassing nearly all of Earth's extant land mass, Pangea bore little resemblance to our contemporary planet. Thanks to a recently released interactive map, however, interested parties can now superimpose the political boundaries of today onto the geographic formations of yesteryear—at least dating back to 750 million years ago. The results are intriguing: During the Early Triassic Epoch, the National Mall in Washington, D.C., for example, was wedged almost directly adjacent to Mauritania, yet to be separated from the Northwest African country by the vast waters of the Atlantic Ocean. Ancient Earth, the tool behind this millennia-spanning visualization, is the brainchild of Ian Webster, curator of the world's largest digital dinosaur database. As Michael D'estries reports for Mother Nature Network, Webster drew on data from the PALEOMAP Project—spearheaded by paleogeographer Christopher Scotese, the initiative tracks the evolving "distribution of land and sea" over the past 1,100 million years—to build the map…"