Under capitalism, man exploits man. Under communism, it's just the opposite
- John Kenneth Galbraith
Drewry Survey Of Top Shippers And Carriers On The Medium-Term Strategic Impact From The Container System Crisis Hellenic Shipping News
America faces supply-chain disruption and shortages. Here's why Matt Stoller, Guardian
There's a Multibillion-Dollar Market for Your Phone's Location Data The Markup
Bailey Hans (J.D. 2021, Notre Dame; LL.M. (Tax) 2022, NYU), GoFundMe: The Gift That Keeps on Giving, All Tax Season Long, 172 Tax Notes Fed. 2173 (Sept. 27, 2021):
In this article, Hans examines the tax consequences of donations made through crowdfunding platforms, focusing on the Duberstein standard and tax policy principles, and she explores ways to provide certainty to donors and donees in the absence of administrative or congressional tax guidance.
This article was entered into Tax Analysts' annual student writing contest and received the 2021 Christopher E. Bergin Award for Excellence in Writing.
New York Times op-ed: The I.R.S. Can Register Voters Just as Well as the D.M.V. Maybe Better., by Jeremy Bearer-Friend (George Washington) & Vanessa Williamson (Brookings Institution):
Income tax forms are notoriously complicated, but there is one simple question that is missing: "Would you like to register to vote in your home state?" With over 150 million American households filing federal income tax returns each year, our annual ritual of tax filing is a missed opportunity for voter registration.
While Americans are filling out their 1040s and Schedule Cs, they should also be asked if they would like to complete a voter registration form. The form, let's call it a Schedule VR, would be separate from tax information, and would be available to all citizens, regardless of the amount of taxes paid or refunded. A Schedule VR would be the simplest way to create a national and nearly universal registration system.
There is good evidence that tax-time voter registration would work.
In Canada, annual income tax forms already offer voter registration. Overall, 96 percent of eligible voters appear on the Canadian voter registry, thanks in substantial part to the work of the Canada Revenue Agency. Elections Canada suggests that citizens "tick the box" every year on their income tax form to keep their address information up-to-date. By contrast, more than one in five eligible voters in the United States is not on the voter rolls. These unregistered voters are disproportionately likely to be young, to have lower incomes, and to be members of racial and ethnic minority groups.
"At Free Law Project, our mission is to make legal information free and open to all, and especially to journalists, researchers, and academics. That is why we are excited to announce the creation of a new, first-of-its-kind database of federal judicial financial records. Over the past several months, we provided award-winning journalists James Grimaldi, Coulter Jones, and Joe Palazzolo of The Wall Street Journal exclusive access to our new database on the financial records of federal judges. Today marks the culmination of their efforts with the publication of the first in a series of articles about conflicts of interest in the Judiciary. Today also brings with it the announcement of our work, as we prepare to make our financial disclosure database freely available to all. Our financial disclosure database is a collection of over 250,000 pages of financial records drawn from over 26,000 tiff and PDF files. We requested these files from the federal judiciary beginning in 2017 and have been gathering them since that time. These files contain the disclosure records for every federal judge, justice, and magistrate from 2011 to 2018. We expect to receive and process the majority of the 2019 disclosures in the coming weeks. We were also able to gather files from other online sources, providing us with some disclosures from 2003 to 2010. With these in our database, we believe we have every publicly-available financial disclosure form, but that there may be significant private collections in newsrooms and elsewhere. If you have such a collection that you would be willing to share, please let us know.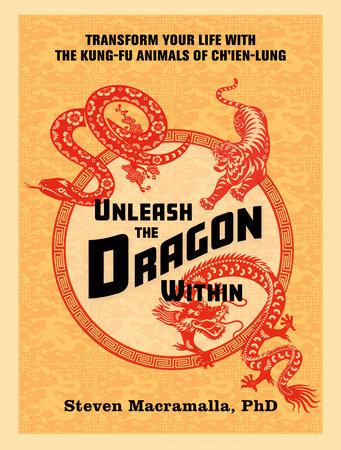 OUT ON A LIMB: Social media is nothing like heroin.
I used to call myself a Twitter addict. It's the first thing I check each morning and the last thing I look at at night. Yet during a family vacation in August I deleted Twitter from my phone for a week and didn't check it even once. I didn't vomit or convulse, as drug addicts tend to do when getting clean. I didn't stop using because I had hit rock bottom. I wanted to be 'in the moment', as the kids say, and Twitter is a time-suck.

What I missed most was consuming a lot of news in a very quick manner — not the takes or the arguments, or the likes and retweets which offer that sweet dopamine hit. I was reading newspapers but I still felt out of touch. My addiction turned out to be an entirely correctable habit. If Twitter was having a negative effect on my life, I could have decided never to return to the app. Or I could return to the app in smaller doses. It's not heroin, after all.
It's Karol Markowicz, so read the whole thing.