If you're twenty-two, physically fit, hungry to learn and be better, I urge you to travel – as far and as widely as possible. Sleep on floors if you have to. Find out how other people live and eat and cook. Learn from them – wherever you go.
Do we really want to travel in hermetically sealed popemobiles through the rural provinces of France, Mexico and the Far East, eating only in Hard Rock Cafes and McDonalds? Or do we want to eat without fear, tearing into the local stew, the humble taqueria's mystery meat, the sincerely offered gift of a lightly grilled fish head? I know what I want. I want it all. I want to try everything once.
"
Roadrunner" begins where Bourdain's life as a public figure begins: it's 1999, he's a forty-three-year-old undecorated cook and aspiring writer, and his big break—the bombastic
New Yorker
essay "
Don't Eat Before Reading This
"—has become the basis for a book, "
Kitchen Confidential
," that's about to go off like a star in supernova. We see him head off on his first book tour, encounter early fans, and learn in real time that the book is a best-seller; despite being solidly in middle age, Bourdain fidgets on the cusp of fame with the gawky, awestruck charisma of a teen-ager. When Neville uncovered the footage, which was shot by the photographer Dmitri Kasterine, for a documentary that was never released, it felt like kicking off the lock on a treasure chest. "It's like the last vestiges of his old life," Neville said. Bourdain was "given everything he always wanted: money, and a chance to travel, and freedom," he continued. "Does that find him happiness? Of course, it doesn't, because happiness doesn't come from external things."
"Roadrunner," by the Oscar-winning filmmaker Morgan Neville, presents Bourdain as both the hero and the villain of his own story.
"I Knew It Was Doomed; I Knew Someone Was Doomed": Inside Anthony Bourdain's All-Consuming Relationship

Anthony Bourdain: Feast of Memory He went from chef with an outlaw streak to ambassador to the world. One shared meal at a time

"I think he felt he'd won the lottery," says Woolever, "or had somehow harnessed lightning in a bottle – being at the right place at the right time with the right book for the moment, with the right people around him to help him catapult into this new life. I think he felt extraordinarily lucky."
Photographed for issue three of Observer Food Monthly, the chef is all innocence and enthusiasm, on the cusp of life-changing success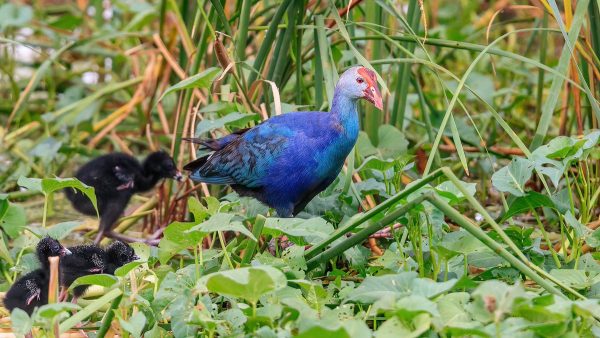 Tony ultimately prevailed, and he was right: the show won Zach and Todd a well-deserved Emmy for cinematography. It also set a precedent that raising the bar sometimes required traveling to more challenging locations. It also required knowing how and when to push back against the powers that be
The Thing That Made Anthony Bourdain So Good

Tom Vitale wrote a book about the 'Parts Unknown' star titled 'In the Weeds: Around the World and Behind the Scenes with Anthony Bourdain'
Anthony Bourdain Said the 'No Reservations' Haiti Episode Led to a 'Breakdown'

It has been three years since the suicide death of chef-turned-writer-turned-TV-food-and-travel-star Anthony Bourdain. An outpouring of illuminating, incisive stories have flowed forth — from Laurie Woolever's book Bourdain: The Definitive Oral Biography to Academy Award-winner Morgan Neville's Roadrunner: A Film About Anthony Bourdain. That there still remain fresh, mesmerizing insights about life with Bourdain is astonishing, as revealed in the compellingly intimate new memoir by Bourdain's longtime producer and director, Tom Vitale. Published this month (Hachette Book Group), In the Weeds: Around the World and Behind the Scenes with Anthony Bourdain is a fast-flying, deep-diving, funny, loving, tender, joyful, painful, jolting, twisted, tumultuous and shockingly wild ride. Reader: Hold on tightly.
Astonishing New Stories Revealed In 'In The Weeds: Behind The Scenes With Anthony Bourdain'

Wildlife photographer of the year 2021 winners – in pictures
The Guardian – "Winning images from this year's competition, which will be exhibited at the Natural History Museum, London, from 15 October."
"
Restor
is a science-based open data platform to support and connect the global restoration movement. 74,400 sites and counting. Restor is accelerating the global restoration movement by connecting everyone, everywhere to local restoration. Restor connects people to scientific data, supply chains, funding, and each other to increase the impact, scale, and sustainability of restoration efforts. We believe that anyone can be a restoration champion, including you…With the right data, along with full transparency, local restoration projects can now connect to an ever-growing network of restoration action. Restoration takes many forms, from the protection of land so that vegetation can flourish to holistic soil management to agroforestry to tree planting to wetlands protection, and others. It is also practiced in many ways, whether through indigenous cosmologies, as a part of regenerative agriculture, within supply chains, or via backyard experiments. Regardless of whether we are currently practicing restoration, we all have a 'land footprint' that extends beyond our carbon emissions to our impacts on soil, biodiversity, and natural systems. It is our goal to make it possible for us all to understand that land footprint and the decisions associated with it. Through this process we aim to foster understanding, and action to regenerate what has been degraded, and to make that will benefit natural ecosystems. Every one of us can make a difference, one decision at a time…
The Great Escape. "Follow Aaron Rolph's 2700km bikepacking trip up the United Kingdom, taking anything but the shortest route."
FamilySearch: "If you find yourself struggling to know how to find your ancestors, FamilySearch has a new search experience that can help you find your ancestors in a quick and easy way without having to sign in. The FamilySearch Discovery Search experience provides a way to quickly search select databases on FamilySearch—the tree, records, memories, and last name information—all at the same time. This is a great way to get started with your family history and connect with your ancestors quickly! There are two ways to get to this search experience. You can either find it on the logged out FamilySearch home page, or you can click the button below. Then all you have to do is type the name of your family member and click Search. It's really that easy! And you don't need to provide all the information—just fill in what you know, and you will still find some cool results…"
Hollywood Age Gap: the age difference in years between love interests in Hollywood films. (Search "Woody Allen" for an unsurprising correlation.)
In a "regret lottery", everyone is automatically entered but when the drawing happens, only people who took a certain action (like getting vaxxed) are eligible to actually win.
Updating Disaster Films to Be More Realistic. Like Independence Day: "Humans continue to fight one another up to the moment that they are annihilated by hostile space aliens."
The 9090-piece Titanic is the largest Lego set ever built (and retails for $630). "You can be blasé about some things, Rose, but not about Titanic. It's over 1500 more pieces than the Millennium Falcon and far more luxurious."
Abdulrazak Gurnah reactions

Last week, they announced that Abdulrazak Gurnah will get this year's Nobel Prize in Literature -- see also my mention-- and there have been a fair number of reactions now. Some of interest include:
See now also David Shariatmadari's profile in The Guardian, 'I could do with more readers!' – Abdulrazak Gurnah on winning the Nobel prize for literature.