Sometimes it's hard to put into words how much our friends mean to us. Friends comfort us in our times of need, celebrate our triumphs, laugh with us, forgive us and love us. Luckily you don't have to come up with the words as actions speak louder than words ...
True Friends hear "YoungJoe"
The myth of the self-made person
I have long known of the etymology of the word company, but it came up in conversation yesterday and I thought it worth sharing. This is from
the Online Etymology Dictionar
y:
From Late Latin companio, literally "bread fellow, messmate," from Latin com "with, together" (see com-) + panis "bread," from PIE root *pa- "to feed.
As it was explained to me by someone with rather more Latin training than I have, 'com pani', means 'to share bread with'.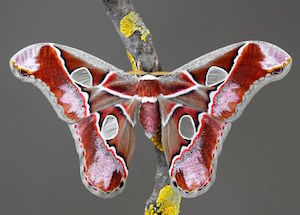 FCW.com
: "…Created by the 2010 Dodd-Frank law, the Consumer Financial Protection Bureau is one of the first federal examples of bringing in outside tech talent to deliver government services. "If you're going to build a government agency from scratch, you're going to get the chance to do things differently," one former CFPB senior official told FCW. That different approach also resulted in one of government's first major government 2.0 digital service offerings: an online, searchable database of consumer complaints against bad behavior from the financial industry. Now, the bureau's acting head has indicated he wants to take it down. "I don't see anything in here that says I have to run a Yelp for financial services sponsored by the federal government," acting CFPB Director Mick Mulvaney, who also serves as the director of the Office of Management and Budget, said at a recent American Bankers Association conference. "I don't see anything in here that says that I have to make all of those public."…To those who built the database, many of whom came from the private sector and subsequently joined innovation shops like 18F and the U.S. Digital Service, it's more than just a 'Yelp for financial services.' It's a staple of open government. "As an open data and transparency advocate, I firmly believe that the role of government is to release the raw data it collects and to let the public determine how to best use it," said Merici Vinton, one of CFPB's first 20 employees.To that end, "the database allows the CFPB, journalists, researchers and other interested parties to spot any trends or new and possibly suspicious products that are impacting the market in a negative way and react accordingly," she said…"