Sir Anthony Hopkins has claimed he doesn't know or care if his only child, Abigail, has made him a grandfather. The Oscar-winning actor, 80, has reportedly not spoken to his daughter for two decades.
The Michael Jackson Estate has announced that there will be a special celebration for what would have been Michael's 60th Birthday on ...


"Researchers at Sydney's Macquarie University ... trained juvenile Port Jackson sharks to swim over to where jazz was playing, to receive food. It has been thought that sharks have learned to associate the sound of a boat engine with food, because food is often thrown from tourist boats to attract sharks to cage-diving expeditions - the study shows that they can learn these associations quickly. The test was made more complex with the addition of classical music - this confused the sharks, who couldn't differentiate between jazz and classical." … [Read More]
— MY DAD PAINTED THE ICONIC COVER FOR JETHRO TULL'S 'AQUALUNG'
— AND IT'S HAUNTED HIM EVER SINCE.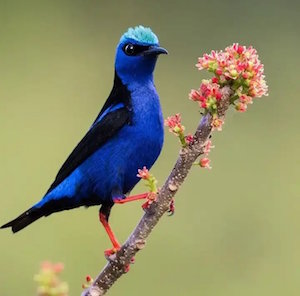 And for His Next Act Blogger and Twitter Co-Founder Will Fix the Internet
The MEdia Dragon of New York Times
: "As a co-founder of Blogger and Twitter and, more recently, as the chief executive of the digital publishing platform Medium, Mr. Williams transformed the way millions of people publish and consume information online. But as his empire grew, he started to get a gnawing feeling that something wasn't right. High-quality publishers were losing out to sketchy clickbait factories. Users were spending tons of time on social media, but they weren't necessarily happier or better informed. Platforms built to empower the masses were rewarding extremists and attention seekers instead. Mr. Williams has not given up on Twitter, his biggest and most influential project thus far. (He left the company in 2011, but has stayed on the board and remains a major shareholder.) He still believes that, on balance, a world with social media is better than one without. But a year ago, he began
lamenting that the internet was "broken"
— an observation that has been borne out by, well, basically everything that has happened since. "I think I was a little bit ahead of some people in seeing the dark side," Mr. Williams told me recently. Much of Silicon Valley is now catching up. Early employees of Google, Facebook and other tech giants have
gone public with their regrets
in recent months, calling the products they helped build
overly addictive
and
destructive to society
. Industry leaders including Mark Zuckerberg, the chief executive of Facebook, and Jack Dorsey, Twitter's chief, have done their own soul searching. This week, Google's chief, Sundar Pichai,
said the company was "reflective"
about its responsibilities. And New York magazine recently published a collection of
interviews with conscience-stricken tech insiders
, titled "The Internet Apologizes." But while other tech leaders enter the confessional booth, Mr. Williams, 46, seems to be emerging with a new outlook — a blend of old-fashioned Silicon Valley optimism tempered with the caution of a tech veteran who has seen well-intended products hijacked by horrible people.
Last week, Mr. Williams sent me a kind of mini-manifesto —

a two-page document

containing his thoughts about technology's potential, the problems with ad-supported media and the regulation of social media platforms. We followed up with a phone interview, in which he expanded on the ideas, some of which he has been

thinking about and refining for years

but had yet to make public. Many of Mr. Williams's most recent thoughts have to do with how the digital advertising business, coupled with the rise of social media, has trapped publishers in a vicious competition for people's attention. That quest, which naturally favors loud and extreme voices, has in turn driven more media organizations to publish low-quality and sensational stories…"
It Took 17 Years: Freelancers Receive $9 Million in Copyright Suit
– "The Authors Guild filed the suit — along with the American Society of Journalists and Authors, the National Writers Union and 21 freelance writers named as class representatives — in 2001 after publishers licensed articles by freelancersto the electronic database Lexis/Nexis and other digital indexers without getting the writers' approval.