Bob Carr enlists Labor in new China influence row
Will Labor defend our democracy against the Chinese dictator?
Tax Consequences Of The $130,000 Payment To Stormy Daniels
French chateau worth millions goes up for grabs for under $14
RT If someone from the readership wins, I hope I get an invite
Analysis – China, Russia among countries embellishing GDP data
Center for Data Innovation – referencing this Washington Post article:
Exposing Faked Economic Data
– "Louis Martinez, a professor at the University of Chicago, has published an analysis of 25 years of satellite data that suggests China, Russia, and other authoritarian countries routinely falsify their gross domestic product (GDP). Martinez analyzed changes in nighttime light levels in satellite imagery, which can serve as a measure of economic activity, and found that in free democracies such as the United States and Canada, a 10 percent increase in average nighttime light intensity in a year correlated with a 2.4 percent increase in GDP for that year.
How can journalists stop providing oxygen to trolls and extremists? - Columbia Journalism Review: "Are journalists partly to blame for the rise of the alt-right and the outcome of the 2016 election? A new report from the New York–based research institute Data & Society looks at the ways in which journalists help to popularize extremist views, in some cases accidentally. The paper—written by Whitney Phillips, an assistant professor of communications at Syracuse University, and entitled "The Oxygen of Amplification"—argues that alt-right and other groups were aided and abetted by the media, which helped promote their views and thereby exposed their ideas to new audiences…"
Forbes:
Stormy Daniels, Michael Cohen, Giuliani, Trump & Taxes
, by Robert W. Wood:
At first it appeared that Michael Cohen had paid off Stormy Daniels with his own money, and without President Trump's knowledge. Then, Rudy Giuliani said President Trump had reimbursed him. Then, there was some reshuffling about who knew what when. There were some awkward questions about whether President Trump knew of the deal at the time, or only learned of it later. The timing and mechanics of the reimbursement seem a little confused. From a tax viewpoint—which surely isn't the most important part of this story--many of these details may not matter. Even so, the tax issues are an interesting side show. Just about every kind of payment has tax consequences, to both the recipient and to the one who paid the money.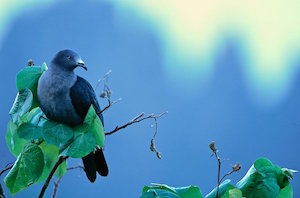 Facundo Alvaredo, Lucas Chancel, Thomas Piketty, Emmanuel Saez & Gabriel Zucman (Paris School of Economics),
The Elephant Curve of Global Inequality and Growth
:
We present new evidence on global inequality and growth since 1980 using the World and Wealth Income Database. We plot the curve of cumulated growth from 1980 to 2016 by percentile of the global distribution of income per adult. This curve has an elephant shape due to high growth rates at the median (fast growth in China and India), modest growth rates above the median, and explosive growth rates at the top. We project the evolution of global inequality between now and 2050 combining projected macro growth rates and within country inequality evolution based on past trends.
Fact-checkers under attack in Brazil
Facebook's fact-checking tool was rolled out in Brazil last week in partnership with Aos Fatos and Agência Lupa. A flood of accusations of "censorship" and "extreme-left bias" followed. More worrying still were personal attacks and heavy insults levelled against fact-checkers on social media.
As the IFCN's Alexios Mantzarlis wrote for Folha on Friday, in Brazil, polarization seems to be getting in the way of a possible solution to misinformation. (Read the op-ed in English here). Just a year ago, fact-checkers at Agência Publica's Truco had received a photo of a rubber penis stamped with "Check This" from MBL, the same group behind a lot of last week's attacks. The way forward seems to be to double down on transparency — all stories flagged by Lupa are accessible here, by Aos Fatos here — and to push back on falsehoods.
The tense situation will continue. According to researchers at the Fundação Getulio Vargas who analyzed 45,000 tweets, this debate is just the opening salvo of a "virtual guerrilla" set to last until the elections. The Brazilian Parliament was already discussing 20 draft bills on fake news — and announced an unspecified "front against fake news" on Wednesday.
Related: While questioning Mark Zuckerberg at the European Parliament, lead Brexiteer Nigel Farage asked the Facebook boss, "Who are these third-party fact-checkers? Who are these people?" (Nigel, if you're reading us: Here are those people.)
(AP Photo/Jae C. Hong)
This is how we do it
Research you can use
(
Screenshot)
This is bad
This is fun
A closer look
If you read one more thing
12 quick fact-checking links