What makes a great editor? The job is bound in a paradox: Running a magazine is inherently plural, but the individual editor — Eliot, Sartre, Silvers — remains dominant... Paradox
What makes a great Opera Singer - Christine Douglas
Media Dragon could still become the Tzar - Malaysia's shock election result as Mahathir Mohamad wins at 92
"
Spontaneous activity is the one way in which man can overcome the terror of aloneness… for in the spontaneous realization of the self man unites himself anew with the world — with man, nature, and himself."
Powerful family dramas. Heartwarming love stories. Uplifting accounts of second work chances. Triumphant tales of overcoming. Disclosing, charming and endearing characters. Bhadu and Latitude got it all
Timothy Snyder is one of our foremost historians of evil. He also personifies a certain paranoid style that has taken hold of liberals... L liberal
An Interview with Martin Desht | North of Oxford
If you'll pardon a digression here, I feel a need to explain something about my view of art. First, You have to
want
to work—all day, all night, all ever, if that's what it needs. It's
Want
and
Will
. For me, art isn't something one just learns in school. It's a way of life. It's how I live. It's living on levels of consciousness—personal, social, political, and artistic, if that's your calling. There's no other way for me. Put simply: You can not ask someone else to do your breathing for you.
Americans should remember May 9, 2017, as the beginning of one of the great tests of American democracy.
It's breathtaking and yet, by now, so predictable. Like aspiring authoritarians everywhere, Mr. Trump sees law enforcement in intensely personal terms. When the law investigates you, it's a witch hunt; when it's used to punish your enemies, it's an essential tool.

This is partly a matter of sheer volume. There are so many scandals that Americans have only moments to focus on one before it's overtaken by the next. But the remark also echoes a central theme of the Trump presidency and its attitude toward the rule of law. Trump v Comey: I Did You a Great Favor When I Fired This Guy
Reflections on Prague's Spring 1968
But the requirements of decoration are not so simple. The page needs shape and order, but not so much order that life withers. Consider the beauty of the curve and curl. And, as with a breathing city, let all of life be there in the book, from high to low, animal to monster, story and joke, devotion and dance, for God the Artisan made it all. On some pages, simple vines and flowers may be enough. On others let decoration be lush and bountiful.



R. Kelly Claims Media Killed Off His Career
"Ian McEwan, the award-winning author, has admitted feeling "a little dubious" about people being compelled to study his books, after helping his son with an essay about his own novel and receiving a C."
Essay review
Lower Bent Street, Neutral Bay (97.8 per cent) what?
X Ten 10 P l aces in Sydney that look like Paris. They're not where you might think
And so he left me hanging, like a daggy bit of wool caught on a fence. Knotted in with no way to break free.



Media Dragon loved Emerson's assertion that
"people wish to be settled [but] only as far as they are unsettled is there any hope for them."
Amazon: The Road to $1 Trillion - Martin Armstrong – Statista graphic
: "Amazon is, and has been for some time, an e-commerce behemoth. No company, not even Asian counterpart Alibaba, can come anywhere near the power, presence and sheer money making ability of Jeff Bezos' retail monster. In 2017, it posted net revenue of $177 billion (Alibaba made approximately $23 billion), and according to Bloomberg Intelligence Analysis
forecasts
, this will have translated to about $330 billion in gross revenue. Looking ahead, Bloomberg expects Amazon, driven in part by the international expansion of
Prime
, to break the trillion dollar barrier in gross revenue in 2025. Passing the landmark would only essentially be symbolic, but would nevertheless be an astounding achievement – and a worrying one to have on the horizon for most other retailers still operating today…"
Canon Fodder
: Books by immigrants, foreigners and minorities don't diminish the "classic" curriculum, Viet Thanh Nguyen writes. They enhance it
There is a delicious old Soviet joke about
Radio Yerevan
: a listener asks: "Is it true that Rabinovitch won a new car in the lottery?", and the radio presenter answers: "In principle yes, it's true, only it wasn't a new car but an old bicycle, and he didn't win it but it was stolen from him."
The IFEX network of organisations – defending and promoting free express
: "The United States media – one of the best protected in the world – is facing challenges that threaten the freedom of the press. This is the finding of an unprecedented press freedom mission that took place in January 2018, one year after President Donald J. Trump's inauguration.
Threats to media increased during the Obama administration, which brought a record number of whistleblower prosecutions.
President Trump's verbal attacks on the media have worsened a hostile climate to the press.
Journalists' ability to report is being undermined by attacks, arrests, border stops, searches of devices, prosecution of whistleblowers and restrictions on the release of public information.
Latest report comes after US falls two places on the RSF World Press Freedom Index.
The United States media – one of the best protected in the world – is facing challenges that threaten the freedom of the press. This is the finding of an unprecedented press freedom mission that took place in January 2018, one year after President Donald J. Trump's inauguration.
The
mission's report
was published on 3 May, 2018, World Press Freedom Day. It shows that President Trump's attacks on the media, via his Twitter account and in press conferences, are exacerbating an already hostile environment for journalists in the US…"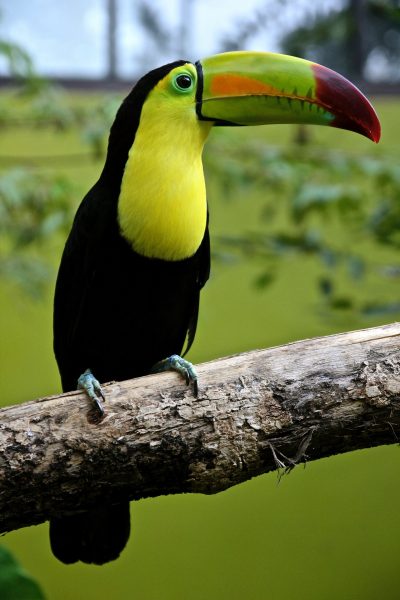 Research on failure as a motivator is limited, though the evidence that does exist suggests that students can grow both from learning about the failures of other successful people and from experiencing failure themselves. Crucially, for failure to "work," research indicates that educators and parents need to encourage students to figure out what went wrong and try to improve. "Failure needs to give people a chance to regroup and rewind the clock," Xiaodong Lin-Siegler explained. Her main goal, she said, is to help students realize that failure is a normal part of the process of learning
"[Her] powerful, quietly beautiful photographs explored the lived realities of members of various marginalized groups, including women, lesbians, Latinas, the working class, overweight people, and those with learning disabilities." (She was especially known for her nude self-portraits taken in desert landscapes.) "Long under-recognized by mainstream institutions, her work had a sudden resurgence in popularity last year thanks to her traveling retrospective and the inclusion of her work in several group exhibitions across the Pacific Standard Time program."
The housing unit [Ukrainian exchange student Artur Samarin] lived in, the Towne House apartments, was outsize in scale, 20 stories in a city where many structures are two, and almost certainly the most Ukrainian-looking building in Pennsylvania—a Soviet-seeming high-rise, garlic-colored and a little crunchy at the edges. Artur lived with other Work Travel students, but through some effortful socializing, he started spending time with a childless adult couple who took a shine to him. They asked him to dinner at their place now and again, and developed a closeness. Artur gradually opened up and expressed his disillusionment with the realities of the exchange program—that much as he'd hoped it might serve as a springboard to college, it really was just a temporary tease of an American life. He couldn't go back home, but the blunt inevitability was setting in.

THE WORDS THAT SURVIVED
: Moments before her death, Vilma Grunwald wrote the note to her husband and gave it to a guard. Miraculously, the Auschwitz guard delivered it. Her son, who was 6 at the time and is now in his 80s, found the yellowed note going through his dad's things. In it, there is only love. By Will Higgins of the Indianapolis Star
A FORMULA FOR CRIME
: Moms run this organized venture outside the law, by Chris Pomorski for the upcoming NYT Sunday Magazine
ALL IN:
New Yorker writer Maria Konnikova, trying out poker as a stunt for her new book, has won so much money she has pushed back publication. "Everything kind of came together," Poker News quoted her as saying
'World-first' call for exercise to be prescribed to all Australian cancer patients
MinterEllison's growing Tax offering takes out awards at the International Tax Review Awards
How economists became so timid - From Eric A. Posner and E. Glen Weyl
, that was then:
Self-styled American and European radicals, for example, helped end monarchy and expand the franchise. The free-labor ideology of European radicals and American Radical Republicans helped abolish serfdom and slavery and establish a new basis for industrial labor relations. The late 18th and 19th centuries also witnessed the liberal reformism of Jeremy Bentham, Smith, James and John Stuart Mill, and the Marquis de Condorcet; the socialist revolutionary ideologies of Pierre-Joseph Proudhon and Marx; the labor unionism of Beatrice and Sydney Webb; and, influential at the time but now mostly forgotten, the competitive common ownership ideology of Henry George and Léon Walras. This ideology shaped the Progressive movement in the United States, the "New Liberalism" of David Lloyd George in Britain, the radicalism of Georges Clemenceau in France, even the agenda of the Nationalist Chinese revolutionary leader Sun Yat-Sen. The Keynesian and welfare-state reforms of the early 20th century set the stage for the longest and most broadly shared period of growth in human history.
Criminals could alter their DNA to evade justice with new genetic editing tools
Telegraph
Julia Kristeva's alleged collaboration with the Bulgarian secret police is unfortunate but understandable. Her other political errors are not... Julia Kristeva's sins
Our regular series speaks with Hollywood Foreign Press Association president Meher Tatna about her organization's decision to donate $1 million to ICIJ and the Committee to Protect Journalists. "I think if investigative journalism is at least supported by Hollywood's money,

we are doing something right

."
Award-winning investigative reporter Andras Pethő founded Direkt36 so he could keep doing the "

fair but hard-hitting investigative reporting

" he, and his team, believed in. But it's not easy when you're up against the government's propaganda machine.
The story of Hungary's latest Prime Minister Viktor Orban is a media story. His rise was built on it. His consolidated power rests on it. Here's

how it all unfolded

.
Pete Recommends – weekly highlights on cyber security issues – May 6 2018: Privacy and security issues impact every aspect of our lives – home, work, travel, education, health/medical, to name but a few. On a weekly basis Pete Weiss highlights articles and information that focus on the increasingly complex and wide ranging ways our privacy and security is diminished, often without our situational awareness.
SPYING AGAINST JOURNALISTS:

On the list of a private Israeli spy company that was snooping on former Obama officials were at least four journalists: Atlantic editor Jeffrey Goldberg, Andrea Mitchell and the NYT's Mark Landler and Glenn Thrush, the NYT reports. The same company, Black Cube, spied on women who alleged sexual harassment by Harvey Weinstein.