Many happy returns BVella
How lazy is it that @LATimes' 1st man-on-the street is a DACA activist who "spends much of his time in Washington, lobbying members of Congress for legislation protecting Dreamers."https://t.co/akc7smFlLq 'Why don't you talk to Elias here. He works with us.'
Burning questions to a bureaucrat
What can a public servant do if they have a moral or ethical crisis about working on a current policy of the government? Put up with it or quit, apparently.
Police to carry out random ID checks at airports as Malcolm Turnbull cites 'dangerous times' ahead
New visa rules will force migrants who agree to live in country Australia from heading to cities
Thousands of people in Sweden get microchip implants for a new way of life
SCMP
Hacker Shuts Down Copenhagen's Public City Bikes System
Bleeping Computer
Nick Polson and James Scott,
AIQ: How People and Machines are Smarter Together
, is a new and (believe it or not) original and very good take on this theme.
THE ACCC is investigating accusations Google is using as much as $580 million worth of Australians' phone plan data annually to secretly track their movements.
What Google is doing with your data
Newsagents to sell 'porn passes' to visit X-rated websites anonymously under new government plans
Independent. "The 16-digit cards will allow browsers to avoid giving personal details online when asked to prove their age. Instead, they would show shopkeepers a passport or driving licence when buying the pass." What could go wrong?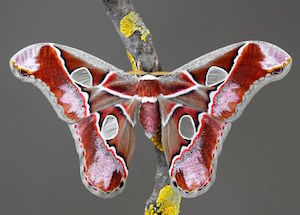 "The evil opinions and acts of Baruch de Spinoza." At the age of 23, the future philosopher was expelled from his Jewish community. What had he done? Baruch
The source code behind a police breathalyzer widely used in multiple states -- and millions of drunk driving arrests -- is under fire. It's the latest case of technology and the real world colliding -- one that revolves around source code, calibration of equipment, two researchers and legal maneuvering, state law enforcement agencies, and Draeger, the breathalyzer's manufacturer. This most recent skirmish began a decade ago when Washington state police sought to replace its aging fleet of breathalyzers. When the Washington police opened solicitations, the only bidder, Draeger, a German medical technology maker, won the contract to sell its flagship device, the Alcotest 9510, across the state. But defense attorneys have long believed the breathalyzer is faulty. Jason Lantz, a Washington-based defense lawyer, enlisted a software engineer and a security researcher to examine its source code. The two experts wrote in a preliminary report that they found flaws capable of producing incorrect breath test results. The defense hailed the results as a breakthrough, believing the findings could cast doubt on countless drunk-driving prosecutions.
Professionals are risking it all by and pursuing artisanal roles, making chairs, shoes, pottery and gin in a nostalgic bid for simpler times.
Teens Cyberbully Themselves As A New Type Of Self-Harm NPR
Mazel said the suspects had backpacked the drones to the area in anticipation of the FBI's arrival. Not only did they buzz the hostage rescue team, they also kept a continuous eye on the agents, feeding video to the group's other members via YouTube. "They had people fly their own drones up and put the footage to YouTube so that the guys who had cellular access could go to the YouTube site and pull down the video" […]
Some criminal organizations have begun to use drones as part of witness intimidation schemes: they continuously surveil police departments and precincts in order to see "who is going in and out of the facility and who might be co-operating with police," he said. […]
In Australia, criminal groups have begun have used drones as part of elaborate smuggling schemes, Mazel said. The gangs will monitor port authority workers. If the workers get close to a shipping container that houses illegal substances or contraband, the gang will call in a fire, theft, or some other false alarm to draw off security forces.
Law enforcement and military are working on counter measures and their own drone solutions, while the FAA works on legal amendments to try and limit drone use.
THE BIG IDEA
: The developing field of tech humanism is garnering lots of praise. But can it work if the people who own all of those tech platforms only give them superficial renovations? This

long read

by Ben Tarnoff and Moira Weigel in The Guardian is worth spending some time with to better understand the challenges of modulating our collective online obsessions.
California Supreme Court Deals Major Blow to Gig Economy Business Model, Treats Workers as Employees Rather than Independent Contractors
: Heather Field (UC-Hastings) at Surly Subgroup:
Tax Implications of the Recent Dynamex Worker Classification Ruling
Greetings from San Francisco, the epicenter of the gig economy, where workers-rights advocates are
celebrating
Monday's California Supreme Court decision in the
Dynamex
case. The
ruling
, which cites an
article
by my colleague Veena Dubal, is expected to make it harder for businesses in California to classify gig economy workers (and others) as independent contractors rather than employees. As a result, these workers are more likely to be protected by rules about minimum wage, overtime, rest breaks, and other working conditions, although there are open questions about exactly how these rules will apply to gig workers.
But what is good for workers for employment/labor law purposes may not be so good for workers for federal income tax purposes. As readers of this blog know, independent contractors can generally deduct their business expenses above-the-line and may be able to take the new Section 199A deduction equal to up to 20% of qualified business income (significantly reducing the effective tax rate). Employees, on the other hand, can do neither. Thus, the employment/labor law win for workers in the Dynamex case may come with some unexpected and unwanted tax losses for these same workers. This is especially true for workers with non-trivial amounts of unreimbursed business expenses (although the amount of a worker's unreimbursed expenses may decline if the worker is classified as an employee because California Labor Code 2802 generally requires employers to reimburse significant business expenses of employees).
So, taking tax into account, is independent contractor status or employee status better for workers? This question involves complicated employment/labor law and tax law tradeoffs. For example, despite the tax disadvantages of employee classification mentioned above, employee status can benefit workers for employment tax and tax compliance purposes. Others (including Shuyi Oei
here
, Shuyi Oei and Diane Ring
here
,
here
and
here
, and Kathleen DeLaney Thomas
here
) have written extensively on worker classification/taxation topics, and at least some of them have additional articles forthcoming on these topics. I will defer to them for more details as I am not an expert (at least right now) on worker classification or its tax implications. But even I know that, when analyzing the implications of the
Dynamex
case, it will be important for commentators to consider the tax, not just employment/labor, consequences.
JOHN HAWKINS:
EXPLAINING WHY LIBERALS ARE SO DESPERATE TO FIND THINGS TO BE OFFENDED ABOUT
. After discussing Starbucks' management donning their hair shirts, the mass lefty freakout over Kanye West's pro-Trump comments, and the mass lefty freakout over a prom dress, Hawkins writes:
These stories, all of which have happened recently, are just a drop in the bucket. Liberals are perpetually offended by just about everything. Why? Because liberals have decided that being offended trumps logic, fact and every other argument that anyone can make. If it were up to liberals, we would not have free speech because too many people say things that contradict liberal ideas. So, they may not be able to put you in jail for believing that you can't change genders or that it's not smart to send gay men who may be sexually interested in teenagers out into the woods with them overnight as scout masters, but they can use a variety of different tactics to silence you. Outrage is one of those tactics because again, according to liberals, the second someone is outraged, the debate is over and they've won (Of course that only applies to liberals. If conservatives are offended by something, that doesn't count.)
BARI WEISS:
Meet the Renegades of the Intellectual Dark Web: An alliance of heretics is making an end run around the mainstream conversation. Should we be listening?
Here are some things that you will hear when you sit down to dinner with the vanguard of the Intellectual Dark Web: There are fundamental biological differences between men and women. Free speech is under siege. Identity politics is a toxic ideology that is tearing American society apart. And we're in a dangerous place if these ideas are considered "dark."
I was meeting with Sam Harris, a neuroscientist; Eric Weinstein, a mathematician and managing director of Thiel Capital; the commentator and comedian Dave Rubin; and their spouses in a Los Angeles restaurant to talk about how they were turned into heretics. A decade ago, they argued, when Donald Trump was still hosting "The Apprentice," none of these observations would have been considered taboo.
Today, people like them who dare venture into this "There Be Dragons" territory on the intellectual map have met with outrage and derision — even, or perhaps especially, from people who pride themselves on openness.
Law.com,
Big Data Meets the Constitution in New Originalism Project
:
Five Georgia appellate judges visited a Georgia State University College of Law seminar recently to evaluate an innovative new big-data tool for ascertaining the original meaning of oft-contested words in the U.S. Constitution and other historic legal texts.
Law students in the
seminar on judicial power
came up with results that might surprise some Constitutional originalists: In proscribing "cruel" punishment in the Eighth Amendment, for instance, the framers' aim may have been to prevent the state's abuse of power as much as physical pain.
The students are the first to try out a searchable new database, the
Corpus of Founding Era English
(COFEA), made up of more than 95,000 documents from the era that Brigham Young University Law School is developing. The COFEA documents encompass newspapers, speeches, novels, diaries and personal correspondence that were produced from 1760 to 1799 during the colonial independence movement and subsequent ratification debates over the Constitution and Bill of Rights.
How do you draw the line between volunteer work and unpaid labour?
Nature (HM
Privacy by Design: Building a Privacy Policy People Actually Want to Read
By Richard Mabey, CEO of
Juro
, the end-to-end contract management platform.
"We've been banging on about legal design at Juro for some time now. So, when it came to updating our privacy policy ahead of GDPR it was important to us from the get-go that our privacy policy was not simply a compliance exercise. Legal documents should not be written by lawyers for lawyers; they should be useful, engaging and designed for the end user. But it seemed that we weren't the only ones to think this.
Hans Asperger
did pioneering work on the syndrome that now bears his name. He was also, it turns out, complicit in the Nazi
Killing Machine
Record-breaking paper water purifier operates at near 100% efficiency
Inhabitat
In Blow to Monsanto, India's Top Court Upholds Decision That Seeds Cannot Be Patented
EcoWatch
Black Rock achieves world first, ultra-high graphite grade
The world got a fresh reminder Tuesday of the difficulties associated with assigning blame for hacking – and of the consequences when a case of mistaken identity takes hold. New evidence reinforces the notion that a group dubbed the CyberCaliphate, which sent death threats to the wives of U.S. military personnel in 2015 under the banner of the Islamic State, is actually an infamous Russian-government-linked hacking group accused of meddling in the 2016 U.S. presidential election, the Associated Press reported. Activity from the CyberCaliphate coincided with attempts by the Russian group, known as APT28 or Fancy Bear, to breach the womens' email accounts, according to the Associated Press. The episode brings to life established links between the CyberCaliphate and APT28 in a way that no cybersecurity research did. The hacking victims were led to believe that jihadists, and not state-backed Russians, were breaching their accounts and leaving threatening messages. Told of APT28's alleged use of a false-flag operation against U.S. military families, American lawmakers said the United States had much more to do to keep Russia in check in cyberspace.
The first EU cybersecurity law went into effect on Wednesday (9 May), as negotiators continue to hammer out details of a second bill that will create even more rules in the area. The new law will require firms running "essential" services, including water, energy, transport, health and banking operations, to inform national authorities if they are hit with serious cybersecurity breaches.
The command post for any future U.S.-backed cyberwar is now officially open. Last week, NSA and U.S. Cyber Command leaders posed together and smiled for pictures during a ribbon-cutting ceremony to celebrate the completion of a new, state-of-the-art spy bunker named the "Integrated Cyber Center," or ICC.
When Vitaly Kamluk, a security researcher with Kaspersky Lab, discovered a mysterious program named "Computrace" deeply burrowed into his colleagues' computers, he expected to find an elite hacking group at the other end — something the Moscow-based cybersecurity firm is keenly familiar with. Instead, Kamluk had uncovered a flawed but legitimate tracking software program developed by a Canadian company, named Absolute Software, which had been apparently installed at the manufacturer level. Computrace — now known as LoJack For Laptops via a licensing agreement with the famous vehicle-tracking company — has been publicly documented as having security problems, based on multiple reports, which worried Kamluk because he knew someone could leverage the underlying program in an attack to gain remote access. "It was very alarming to find unauthorized instances of Computrace," Kamluk told CyberScoop. "There was no explanation how those new private computers had Computrace activated … We contacted Absolute technical support and provided hardware serial numbers, as requested. They explained that those Computrace agents were never registered in their database and therefore they couldn't help deactivate them."
Ars Technica -
May 9, 2018
A bill passed by Georgia's legislature that would have criminalized unauthorized access of computer systems and allowed companies to "hack back" in defense against breaches was vetoed on May 8 by Georgia Governor Nathan Deal.
FORGET IT JACK, IT'S BALTIMORE-TOWN:
Jack Dunphy: Baltimore Man Caught Being Obnoxious to Cop Won't Resign From Police Oversight Committee
.
Perhaps you say, "So what if he was double-parked? What's the big deal?" And indeed double-parking is not a big deal in and of itself. But take note of the fact that Baltimore has just recorded its 100th homicide for the year, reaching that milestone at the second-fastest pace in a decade. Three of those homicides occurred within just a few blocks of where Mr. McKenstry and Sgt. McGowan had their little contretemps. I am a firm believer in the Broken Windows theory of policing, and Baltimore has no chance of reducing its homicide numbers if petty offenses like littering, public drinking, and, yes, double-parking, are ignored by its police officers. If Mr. McKenstry, and the others hoping to provide leadership and oversight to the police, fail to realize this, the blood that flows will be on their hands.
Prescription drugs that kill: The challenge of identifying deaths in government data
Data Driven Journalism – Mike Stuka: "An editor at
The Palm Beach Post
printed out hundreds of pages of reports and asked a simple question that turned out to be weirdly complex: How many people were being killed by a prescription drug? That question relied on version of a report that was soon discontinued by the U.S. Food and Drug Administration. Instead, the agency built a
new web site
that doesn't allow exports or the ability to see substantial chunks of the data. So, I went to raw data files that were horribly formatted — and, before the project was over, the FDA had reissued some of those data files and taken most of them offline. But I didn't give up hope. Behind the data — known as FAERS, or FDA Adverse Event Reporting System — are more than a decade of data for suspected drug complications of nearly every kind. With multiple drugs in many reports, and multiple versions of many reports, the list of drugs alone comes to some 35 million reports. And it's a potential gold mine…"
Teachers Are Leading the Revolt Against Austerity
The Nation
Legislature Slashes Pension Benefits for Government Workers
WestWorld. Nice to see Sirota coming up to speed on private equity.
Caste-based politics returns to India as Dalits seek equality
FT
Don't shrink the role of markets—expand it
The Economist
Major depression on the rise among everyone, new data shows
NBC. So, go long pharma?
How to handle the dark days of depression
Nature
How Many D.C. Suburban Office Parks Became Ghost Towns
The American Conservative
The Wizard of Q
Harpers. Read all the way to the end.