The café in the village square was once a well-known haunt of agitators who, in my youth, scribbled polemics on the backs of menus. They were mopped up pretty much after the General came to power. You still see a few of them floating around: humming melodies in the rose garden for loose change. The more daring ones (sons of Ty and Julie) still give music lessons if there's a safe-house, properly sound-proofed, on the coastal road...
"Sometimes I have wondered what were the earliest poems to delight me. One of them must have been The Dying Swan
, by Tennyson."
"I liked all these poems much as I liked new bread, (old French bread), tulips, the chicory flower, salt, white clover, speedwell, moon-daisies and golden flag-flowers. They were all good things: but I had a feeling that The Dying Swan touched a higher level than any."
A preliminary study comparing the consistency of ratings by PolitiFact and The Washington Post's Fact Checker had a promising approach but a misleading conclusion. The key finding, that "14 out of 70 statements (20 percent) received two completely opposite ratings from the fact-checkers" led to a smattering of snarky — and unsubstantiated — headlines. Read the report on Poynter
Memories of the compulsory (Humanity Lessons in ) Czechoslovak army and Latitude days stirred:
Exclusive: 'They pissed in my bed' — vicious hazing at elite St Pauls College exposed
WARNING: This article contains graphic content. It may be disturbing for some readers. FORMER students from Australia's most elite college, St Paul's at Sydney University, have blown the whistle on a culture of vicious hazing, initiation rituals and ...
After the "Midcentury Misogynists," male American writers tended to avoid writing about sex
, lest they be seen, like Updike, as "a p****** with a thesaurus"
Bohemian KloKans
Frye, Brian L., The Zapruder Film (May 29, 2017). A History of Intellectual Property in 50 Objects, Cambridge University Press, Forthcoming. Available at SSRN:https://ssrn.com/abstract=2976327
"
The Zapruder film is not only the most important home movie ever made, but also the most thoroughly analyzed 26 seconds of film in existence. Shortly after noon on Friday, November 22, 1963, President John F. Kennedy was assassinated in Dallas, Texas. At least 32 people filmed or photographed some aspect of the event, but Abraham Zapruder captured the assassination itself more clearly and completely than anyone else ..
Hyperallergic: "The Cammini e Percosi
(Paths and Tracks) program, launched by the State Property Agency and Ministry of Cultural Heritage, arises as a unique way to promote the country's treasures that lie off the beaten path. It's also intended as a solution to the overcrowding of popular urban destinations, from Rome to Venice, and one that theoretically guarantees the longterm oversight of neglected
The idea is to teach staffers about both non-verbal communication (with customers and each other) and about gracefully negotiating tight spaces. Says one restaurant choreographer, "I went into it thinking it would be almost like movement coaching, but the amount of dance terminology, spatial composition, effort and tempo decisions left me feeling each experience couldn't be more of a choreography gig if I tried."
"It may be that our sense of the importance of comic timing comes more from how we perceive jokes than from how they're delivered. And, for comedians, the timing after the punch line" – as opposed to before, which is what most laypeople assume – "is what really counts." Thomas MacMillan explains.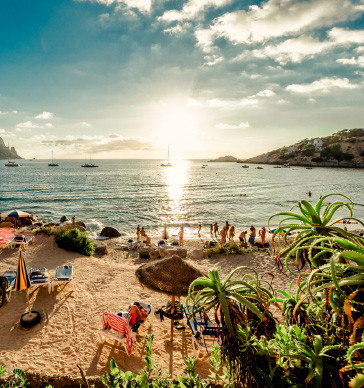 A