HUNG PARLIAMENT? UK exit poll projects Conservatives win 314 of 650 seats in Parliament, Labour with 266.
Theresa May really blew a huge lead there. Almost MEdiaDragonesque!
How a hung parliament totally changes the game for Brexit
"The Sjoerd Koopman Library Postcard Collection includes pictorial and photographic postcards of libraries all over the world. The ALA Archives holds digital copies of approximately 1,000 cards from this collection depicting libraries throughout the United States; several hundred of these are also available as physical objects. Subjects include public libraries, private libraries, academic libraries, library interiors, reading rooms, and bookmobiles. New objects will be added periodically."
This note sets out situations where there has been no overall control in the House of Commons during the twentieth century. It considers precedents and conventions governing how the monarch might decide which party should form a government in such a situation, and when a request for a dissolution might be granted. It includes references to the Cabinet Office draft chapter of the Cabinet Manual and the evidence taken before the Justice Committee on 24 February 2010. The note also considers how a minority government or coalition might affect the work of Parliament. It looks briefly at the formation of coalition governments in Scotland and Wales. Lastly, it lists some sources of further information on situations of no overall control.
Parliamentary independence around Australia is under threat as governments retain the power to decide how much funding to allocate to the bodies charged with their oversight, according to a paper recently published by the Victorian Parliamentary Library.
Victoria, however, has seen the strongest "executive creep", it argues, with parliament treated as a "government department" by the Treasury, told to meet performance requirements and report to the executive on expenditure.
"This imbalance must be reversed if the separation of powers is to perform its constitutional role, and Victoria is to avoid Parliament becoming a flawed branch of democracy," warns the
research paper
.
'
Executive creep' threatening parliamentary independence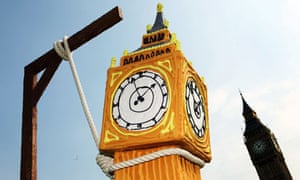 Michael Macklin 'Serving the Senate: The Legacy of Harry Evans' (PDF 108KB)
Phil Bowen 'The Parliamentary Budget Office: Supporting Australian Democracy' (PDF 99KB)