A
society must assume that it is stable,"James Baldwin wrote in his timeless treatise on the creative process, "but the artist must know, and he must let us know, that there is nothing stable under heaven ...
An Irishman was flustered not being able to find a parking space in a large mall's parking lot. "Lord,"he prayed,"I can't stand this.If you open a space up for me,I swear I'll give up drinking me whiskey, and I promise to go to church every Sunday."
Suddenly, the clouds parted and the sun shone on an empty parking spot. Without hesitation, the man said,"Never mind,I found one."
ABC spies on employees. ABC management has accessed staff email accounts more than a dozen times over two years, according to freedom of information documents
obtained by The New Daily
. The ABC said the access was to find contracts and correspondence to ensure continuation of business, mostly for ex-staff, and told the website that the protection of journalists' sources was "sacrosanct".
Press Gallery goes to polls. The federal parliamentary press gallery will vote today for a new vice-president, replacing Fairfax's Fleur Anderson who has taken a voluntary redundancy. Huffington Post politics editor Karen Barlow, The Australian political correspondent David Crowe, Inside Canberra editor-in-chief Michael Keating and BuzzFeed's Alice Workman have all nominated for the position.
Wayne Swan says Labor must boost workers' power and rein in corporate excess
Thousands of passwords belonging to British officials are being traded among Russian hackers, according to a report. As part of an investigation by The Times, the London-based publication found passwords that belonged to 1,000 British members of Parliament and staff, 7,000 police employees and more than 1,000 diplomats.
Art Gallery Closures Grow for Small and Midsize Dealers
New laws on the cards to protect and reward whistleblowers
If You're Going to Set a Cyber Trap, Don't Do This
Reported losses due to internet crime last year totaled $1.3 billion, according to the FBI's Internet Complaint Center, or IC3. That's, based on 298,728 complaints registered with the bureau by U.S. residents in 2016. "This past year, the top three crime types reported by victims were non-payment and non-delivery, personal data breach and payment scams," Scott S. Smith, assistant director of the FBI's cyber division, writes in its new Internet Crime Report 2016. "The top three crime types by reported loss were BEC [business email compromise], romance and confidence fraud, and non-payment and non-delivery scams." The report calls out four increasingly seen types of scams: business email compromise, aka CEO fraud or email account compromise; ransomware; tech-support fraud; and extortion. The findings, however, include a big caveat, in that the Department of Justice estimates that only 15 percent of internet-related crime gets reported to authorities.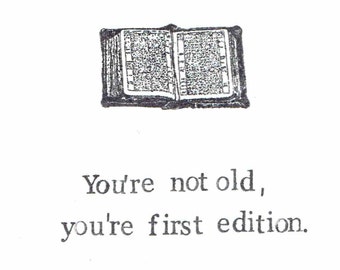 Simon McIntyre's story ...
Active Management Solutions Pty Ltd ("Active Management"), the 1st respondent to the notice of motion, is a company that was registered on 31 March 2017. Its sole director and shareholder is Matthew Wilson. In Mr Burtenshaw's affidavit of 31 May 2017 he deposes to Federal Agents Polic and Franks having attended the registered office of Active Management on 24 May 2017 at which time Mr Wilson made a statement to the effect that he agreed to be the director of the company at the request of Onley, the 2nd defendant, in order to "hide money from 'Bikies'", and that he did not have control over the Active Management bank account held with Westpac ("Active Westpac account"). He said he had been involved in a similar arrangement with an individual by the name of Larcombe.
Hiding Money From Bikies
JOHN MENADUE. Who can we trust?
Blog, 21/6/17. How can we trust institutions like ASPI and the AWM that take money from extremely powerful foreign weapons manufactures whose prosperity depends on never ending wars which the US has pursued in almost its entire history.
NORTH KOREAN CHEMICAL WEAPONS:
North Korea has them
Millsap, Adam A and Gonzalez, Olivia, State and Local Tax Policy (January 12, 2016). Available at SSRN: https://ssrn.com/abstract=2990527 "This paper provides an overview of economically efficient tax policy for state and local policy makers and contains a short literature review of papers that analyze the economic effects of state and local taxes."
Continue Reading
We're counting on these projects to fix a couple of journalism's stickiest problems: A mobile game that tracks falsehoods, a tool that busts lie-spewing bots, and a quality scorecard for media. They're among the winners of a $1 million challenge from The Knight Prototype Fund to tackle misinformation and build trust in media.

Read this morning's announcement on Poynter.org
In Japan, fact-checking "still connotes something foreign," says Masato Kajimoto. A new initiative, launched Wednesday,

wants to shake things up
NSW appoints full-time privacy commissioner
Chaser: "Illinois is like Venezuela now, a fiscally broken state that has lost its will to live, although for the moment, we still have enough toilet paper. But before we run out of the essentials, let's finally admit that after decade upon decade of taxing and spending and borrowing, Illinois has finally run out of other people's money. Those 'other people' include taxpayers who've abandoned the state. And now Illinois faces doomsday."
this is known as "bad luck."
The Los Angeles Times tracks how a rumor started about Bernie Sanders' "involvement" in the Alexandria baseball game shooting last week. He had no involvement, but that fact

didn't stop fake Twitter
What if you could translate hard facts into sounds that you could not only hear, but feel? The people at Climate Symphony are putting climate change facts to music,

hoping to persuade some non-believers.
The thefts took place starting in the fall of 2012 and continued through March 2013, according to a declassified Office of Inspector General report from October 2013. The report is one of hundreds only recently released to BuzzFeed News through a Freedom Of Information Act lawsuit filed in 2015.
"We must mend what has been torn apart, make justice imaginable again in a world so obviously unjust, give happiness a meaning once more," Albert Camus wrote in reflecting on strength of character in turbulent times as WWII's maelstrom of deadly injustice engulfed Europe. But that mending is patient, steadfast, often unglamorous work — it is the work of choosing kindness over fear, again and again, in the smallest of everyday ways, those tiny triumphs of the human spirit which converge in the current of courage that is the only force by which this world has ever changed.
That's what Albert Einstein (March 14, 1879–April 18, 1955) examined in a beautiful autobiographical piece titled "The World as I See It," originally published in a 1930 issue of the magazine Forum and Century, and later included in Ideas and Opinions (public library) — the invaluable compendium that gave us Einstein's reflections on the secret to his thought process, the common language of science, and his increasingly timely message to posterity
—Headline, the New York Post, June 20th.
—Headline, the Washington Examiner, June 19th.
"[The artist's] function is to make his imagination … become the light in the minds of others. His role, in short, is to help people to live their lives."
Rightly or wrongly, we feel that the fate of a society is involved in the orderly disorders of the present time. We are confronting, therefore, a set of events, not only beyond our power to tranquillize them in the mind, beyond our power to reduce them and metamorphose them, but events that stir the emotions to violence, that engage us in what is direct and immediate and real, and events that involve the concepts and sanctions that are the order of our lives and may involve our very lives; and these events are occurring persistently with increasing omen, in what may be called our presence. These are the things that I had in mind when I spoke of the pressure of reality, a pressure great enough and prolonged enough to bring about the end of one era in the history of the imagination and, if so, then great enough to bring about the beginning of another.
How a crippling shortage of analysts let the London Bridge attackers through Guardian. Although a week old, worth reading.
Want to know how hackers hijack legitimate Twitter accounts?

Fortune explains.

... Here's how that

fake Time magazine

cover photo was so widely distributed and then debunked. ... And a New York Times writer explains how a

false tweet

became a viral fake story.
Writing under the headline "

Democracy Never Faced a Threat like Facebook

," the founder of a Russian business publication says Facebook's efforts to ban fake news does nothing to fix destructive filter bubbles.
Putting out fires in different sacred places:
In the democratic world, political jokes are few, particularly in comparison with the general mass of jokes in circulation about women and disasters, lawyers and doctors, ethnic minorities and neighbouring countries and very few exist relative to the number told under totalitarian socialism. Even in authoritarian societies where political activities and discussion are restricted, as in, say, Mubarak's Egypt or Franco's Spain, there are fewer political jokes than under socialism and they are largely about the political leaders, not the political system and its ideology.
What is distinctive about socialism is not so much the intensity of its political repression but its breadth of oppression. There were more jokes in the time of Brezhnev than that of Stalin even though the terror had in some measure abated. Socialism
as
a
political
system
is
totalitarian
in
that,
in
contrast
to
merely
authoritarian societies, it penetrates and seeks to control all aspects of life. Because the state owns all or very nearly all productive property and enjoys a market monopoly far more complete
than
anything
to
be
found
in
other
societies,
work
and
consumption are politicised and become the subject of political jokes. Because the state owns the
publishing
houses,
the
newspapers
and
the
periodicals
and
directs
them
for its own ends, real political comment is banished and that which is forbidden in public discourse inevitably becomes the subject of jokes. The "biting" humour of the socialist era periodicals with prickly, stinging names such as Krokodil, Nettles, Porcupine, Stag Beetle and Thistle was aimed only against targets chosen by the state. The purpose of this humour was to deflect the widespread indignation of the people at the shortcomings of the socialist order away from the crimes and errors of the powerful and onto the little man – the corrupt and inefficient factory manager or shop assistant, the idle and drunken worker. The periodicals had a very large circulation because they were cheap and had no competitors but their readers knew who was really to blame and the political jokes reflect this. In a democratic society not only is there open political discussion (though not as open as it should be) about ideology as well as institutions and personalities but political humour often of a powerful and mocking kind, is openly published and performed in the form of cabaret, cartoons and satire, essays and skits. Little of this was available under socialism and jokes told in private had to replace it.
Apparently, everyone

is

entitled to their own facts. Infogalactic, a new site that looks a lot like Wikipedia and uses MediaWiki software, offers

facts for the alt-right.
Tom Burton: why are we so moronic?
The Mandarin, 21/6/17. Many of our biggest and most costly policy challenges can be resolved if we encourage citizens and the community to use public services differently.
LIKE a lot of people, I was originally baffled when I moved to California, which in my case was 20 years ago, this July. Some of the key to its complex code arrived in the books of historian Kevin Starr, which begin with statehood and move epoch-by-epoch to the early post-World War II years.
Today I have a sort of appreciation of the man, who I regret to say I met only once. (He was entirely gracious/ humble, and greeted me as "a fellow toiler in the vineyards of California history," which I did not quite deserve.)
New details have emerged relating to a hack attack against French broadcaster TV5Monde, which resulted in multiple television channels going dark as well as social media channels run by the broadcaster being hijacked and used to spew apparent jihadist propaganda. But details about how the attack unfolded have just come to light, thanks to a presentation delivered by ANSSI - France's national cybersecurity agency - at an information security symposium held last week in the French city of Rennes.
The Late, Great Kevin Starr