SOCIAL security is often described as the "third rail" of American politics—touch it and you die
9 ways to end your stories
The Obamas' book deal exemplifies the thesis that if a payment is too high for the nominal services, it must be for something else too...
NSW Parliament invites the public to high tea in the Strangers Room
Since 1843, the room has been host to the rich, the powerful and the royal — visiting dignitaries who have supped and rested while guests of ...


"Lying, it turns out, is something that most of us are very adept at. We lie with ease, in ways big and small, to strangers, co-workers, friends, and loved ones. Our capacity for dishonesty is as fundamental to us as our need to trust others, which ironically makes us terrible at detecting lies." —

Yudhijit Bhattacharjee in National Geographic
James Wood appreciation of W.G. Sebald
The surprising benefits of stultification
Ilustrado
-author Miguel Syjuco -- currently a
Visiting Assistant Professor of Practice, Literature, and Creative Writing
at ... NYU Abu Dhabi -- contributed a piece explaining that
Art and literature are vital to democracy -- here's why
to the World Economic Forum on ASEAN 2017 -- and it's good to see that being part of the discussion
Switzerland has voted to phase out nuclear power and replace it with renewable energy
Quartz
Catnip Repels Mosquitoes More Effectively Than DEET
Science
Post RSVP ... I was always impressed with Carl's selection of earthy looking ties at Parliament House and he was always friendly to the library staff
... Carl Scully
In his political memoir, Carl Scully brings a confronting perspective to the challenges and obstacles an aspiring politician experiences daily to achieve political success — from the process of winning pre-selection, to campaigning for election, and once elected to retaining ministerial longevity, all while delivering significant road and rail
infrastructure for the community.
In this first hand account of how the 10-year Carr government conducted its business, Carl recalls amusing anecdotes of events that occured while he was in government, and tells what really happened behind the scenes when Morris Iemma succeeded Bob Carr as Premier, and how on a whim, Iemma brought Carl's career to an end over the Cronulla Riot Report. This political memoir is his opportunity to set the record straight

.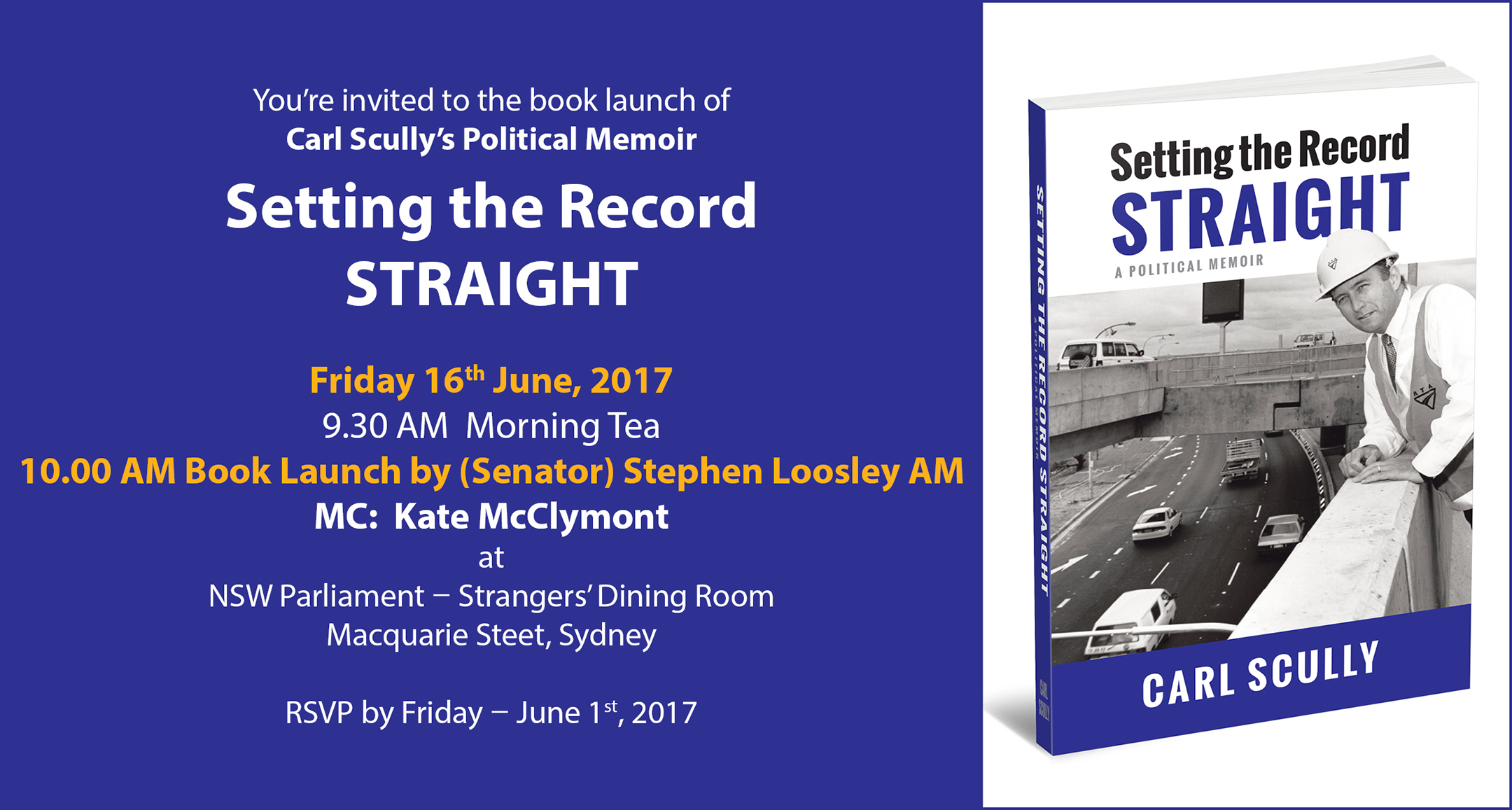 Whispers of scandal over the rescue of Timbuktu's manuscripts
Spectator