Almanac: Betty Smith on the American dream
"'There is here, what is not in the old country. In spite of hard unfamiliar things, there is here—hope. In the old country, a man can be no more than his father, providing he works hard. If his father was a carpenter, he may be a carpenter. He may not be a teacher or a priest. He may rise—but only to his father's state. In the old country, a man is given to the past. Here he belongs to the future. In this land, he may be what he will, if he has the good heart and the way of working honestly at the right things.'
"'That is not so. Your children have not done better than you.'
"Mary Rommely sighed. 'That may be my fault. I knew not how to teach my daughters because I have nothing behind me excepting that for hundreds of years, my family has worked on the land of some overlord. I did not send my first child to the school. I was ignorant and did not know at first that the children of folk like us were allowed the free education of this land. Thus, Sissy had no chance to do better than me. But the other three…you went to school.'
"'I finished the sixth grade, if that is what is called education.
"'And your Yohnny' (she could not pronounce 'j'), 'did too. Don't you see?' Excitement came into her voice. 'Already, it is starting—the getting better.' She picked up the baby and held it high in her arms. 'This child was born of parents who can read and write,' she said simply. 'To me, this is a great wonder.'"
Betty Smith, A Tree Grows in Brooklyn
Antipodean bloggers to avoid ...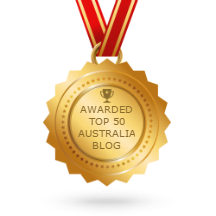 You said.
Everybody told me to avoid you
you're too unstable for me.
I can turn myself inside out
if that's what you want
but I'll still be lost at sea
and the scent of blood attracts sharks.
I am my own albatross. Not yours.
Throw me overboard
if that's what you want.
I'll gulp saltwater gratefully.
And when they drag me in
bloated and green
with the rest of the catch
Dumped on the deck
they're trapped
but I'm free.
Analogised to balancing act ...

"Roy became the first Indian woman to win the prestigious Booker Prize with her 1997 work, which sold around 8m copies and turned the young author into a star of the literary world."
Technological change can make even recent "contemporary" fiction feel dated. So writers of literary works are increasingly setting them in the future
Coldest River
"Dylan submitted his lecture, four thousand and eight words long, to the Swedes on June 5th. You can read it here, and listen, too; Dylan made a recording of his text, speaking for twenty-seven minutes over a smoky, meditative jazz-piano arrangement. Not for him, the sombre pomp of the podium. He sounds like a lounge singer lost in contemplative patter, just letting the thoughts flow. Pour yourself a whiskey, honey, pull up a chair, and stay awhile."
As "three titles of contemporary Slovak fiction are set to be launched on the Anglophone book market" just now, Eva Andrejčáková reports on
How to sell Slovak books to English readers
in
The Slovak Spectator
.
Apparently:
The main problem remains the same as it has been in the past -- Slovak literature is a big unknown in the UK and does not have the supporting pillars as Czech literature does in the tradition of Hašek, Hrabal, or Kundera.
Nevertheless, some of the older titles mentioned here are under review at the
complete review
, including
Rivers of Babylon
by Peter Pišťanek and
Samko Tále's Cemetery Book
, by Daniela Kapitáňová. And I did just get a copy of the Balla,
In the Name of the Father
(see the Jantar
publicity page
), and hope to get to that soon.
Exophonic writers, who write in a language other than their native one, are an odd bunch — perhaps none more so than the Surrealist, spectral Leonora Carrington Surreal Kafka Down Under
Philosophers agonize over AI but largely ignore nonhuman intelligence in front of us. Consider the stupendous mental abilities of honey badgers and elephants... more Some SESs at Latitude pinching themselves in a mirror in The Morning I am an SES ;-)
On the dark web, no one knows who you really are. At least that's the idea, anyway. In 2015, a hacker called Ping ran an infamous dark web forum called Hell, where cybercriminals distributed large caches of stolen data. This included the personal information of some 4 million dating site users and 27 million passwords for another hookup site. The original version of Hell abruptly and mysteriously shut down in July of the same year
Millions of people may be at risk from a new method of hacking that infects devices with hidden computer viruses in the subtitles of online videos, according to security researchers. Cybersecurity firm Check Point found that subtitle files for films and TV shows could be manipulated to allow hackers to take complete control over any type of device via vulnerabilities found in popular streaming platforms, including VLC, Popcorn-Time and Kodi.
"The enormous benefits of the work best friend"