"An immigrant can see things which escape the attention of the native."
Life is no straight and easy corridor along which we travel free and unhampered, but a maze of passages, through which we must seek our way, lost and confused, now and again checked in a blind alley. But always, if we have faith, a door will open for us, not perhaps one that we ourselves would ever have thought of, but one that will ultimately prove good for us.
— A. J. Cronin, born on this date in 1896
"
Work is a good thing in small doses," wrote Philip Larkin, who proved an efficient librarian. Today, however, labor often goes hand in hand with ... soul-crushing misery
The mythic

personification of evil

has been around for a long time, and our sense of its reality has not vanished with the steady march of rationalism All The Evil Deeds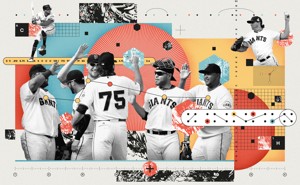 Inside the wide-ranging search—led by economists and psychologists—for the elixir that turns good squads into great ones
In 1948, Hemingway set sail for Europe with more than 30 pieces of luggage and a royal-blue Buick convertible. He was in search of a second act Improbably, he found it
Ouch, but also, too real: "Every story is not a book. A story may be things that happened, embellished for interest, but that's not a book. Many stories don't get good until the end. Some stories — true ones even — are hard to believe. Other stories are just too short, don't have enough tension, or frankly aren't that interesting. The stories we tell that enrapture our friends and families may be extraordinarily boring to those who don't know us. Those stories are not a book." …[Read More]
The Death of Truth by Michiko Kakutani: Kakutani is best-known as the long-reigning—and frequently eviscerating—chief book critic at The New York Times, a job she left last year in order to write this book. In The Death of Truth, she considers our troubling era of alternative facts and traces the trends that have brought us to this horrific moment where the very concept of "objective reality" provokes a certain nostalgia. "Trump did not spring out of nowhere," she told Vanity Fair in a recent interview, "and I was struck by how prescient writers like Alexis de Tocqueville and George Orwell and Hannah Arendt
were about how those in power get to define what the truth is." (Emily)
BOOK REVIEW: 'The Corporation' by T.J. English - Washington Times
.
"Given the ubiquitous presence of bolita among Cubans of all classes and genders, it was perhaps inevitable that the game would thrive in the Cuban exile communities of Miami and Union City," Mr. English writes. "The man whose name would come to be associated with this illegal activity in the United States had not been a seasoned bolitero, or bolito boss, back in Cuba. He had been a cop in the city of Havana during the reign of the Batista dictatorship. His name was Jose Miguel Battle y Vargas."
The Atlantic: ""
Why We Forget Most of the Books We Read
" This has applications beyond books — it applies to TV, too, and for that matter, email newsletters. Ask me at
4 P.M.
what I emailed out that morning and it's a 50/50 proposition whether I'll remember. The good news: that's pretty normal, and arguably appropriate for our digital age.
In the internet age, recall memory—the ability to spontaneously call information up in your mind—has become less necessary. It's still good for bar trivia, or remembering your to-do list, but largely, Horvath says, what's called recognition memory is more important. "So long as you know where that information is at and how to access it, then you don't really need to recall it," he says.
"Invention," Frankenstein author Mary Shelley wrote in contemplating how creativity works, "does not consist in creating out of void, but out of chaos" — the chaos of existing inspirations, properly comprehended and reconfigured into something new. Einstein termed this reordering "combinatory play." But it is a process mostly unconscious, the product of which — the creative breakthrough we call originality — cannot be willed. It arrives unbidden, with an abruptness that often startles the very mind to which it alights — an exhilarating startlement the French polymath Henri Poincaré called "sudden illumination." It constitutes the third stage in Graham Wallas's pioneering 1926 guide to the four stages of the creative process — a moment Wallas described as "the culmination of a successful train of association, which may have lasted for an appreciable time, and which has probably been preceded by a series of tentative and unsuccessful trains."
A survey of more than 2,000 Writers Guild of America West members found that 64% of female writers have experienced sexual harassment sometime in their careers
Award-winning columnist says strife can spur best work
Quick hits
What we're reading
Cartoonist Rob Rogers

has a similar take

.