Imrich Grip that most dwarfs fear :-) Weak grip may signal future health trouble for adults, children."During the study period, those children with weak grips were over three times more likely to remain in poor health or to have declines in health than those with strong grips. Previous studies have shown that muscle weakness as measured by grip strength is a predictor of poor health in adults, but this is the first to do so in children, according to senior study author Paul Gordon."
The question is whether exercise would help, or just mask the effect of an underlying problem
HE DIDN'T INHALE: British Labor Party Leader Corbyn Admits Attendance at Ceremony Honoring Munich Terrorists.
"He 'doesn't think' he was involved in laying a wreath at the graves of terrorists."
In a provocative first speech to Parliament, Queensland senator Fraser Anning has called for a return to a "European Christian" immigration system and a ban on Muslims migrating to Australia.
Senator Fraser Anning gives controversial maiden speech calling for Muslim immigration ban
From 1825 to 1850, the per capita consumption of alcohol in the United States dropped by half, due largely to religious influence.
As late as 1914, alcohol taxes accounted for 35 percent of the revenue of the federal government.
The Russian government moved to prohibition during WWI, and the resulting loss of revenue was a significant factor contributing to the downfall of the regime.
Note that "per capita consumption of alcohol was reduced for a very long time." If you were born in 1900, for instance, you could not legally drink until 1933, at the age of thirty-three, a relatively late age for this habit to form.
Today "more than half of Mexican American women are teetotalers." And: "African Americans continue to be light drinkers, and more than half of black women do not drink."
Strongly recommended. If all books were like this, it would be hard for me to tear myself away from them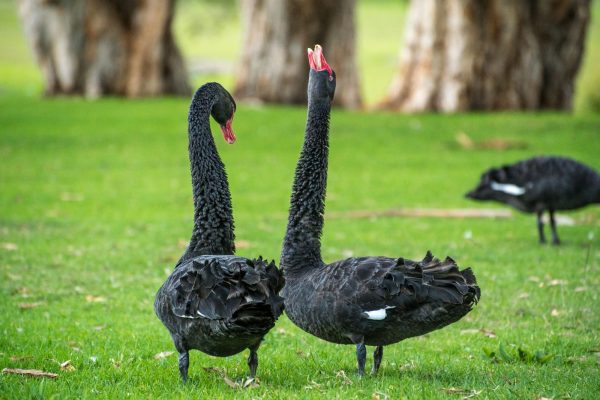 Freedom of speech is under attack from the big cybertech companies
The theme this year was 'Rebels, Revolutionaries and Us' and criminologist Dr James Martin put a convincing case that buying drugs on the dark web improves safety
It's legal, if you're rich enough...to

borrow vast sums of money, purchase a company with it, and then simply pass that debt along to the people who do the company's work and make its products, by stripping their jobs so you can redirect their salaries toward debt payment.






↩︎ The Concourse
NVIDIA trained a deep learning framework to take videos filmed at 30 fps andturn them into slow motion videos at the equivalent of 240 or even 480 fps. Even though the system is guessing on the content in the extra frames, the final results look amazingly sharp and lifelike.
"There are many memorable moments in your life that you might want to record with a camera in slow-motion because they are hard to see clearly with your eyes: the first time a baby walks, a difficult skateboard trick, a dog catching a ball," the researchers wrote in the research paper. "While it is possible to take 240-frame-per-second videos with a cell phone, recording everything at high frame rates is impractical, as it requires large memories and is power-intensive for mobile devices," the team explained.

With this new research, users can slow down their recordings after taking them.
Why bullies still get promoted
New boss at Emergency Management Victoria

Victoria Police deputy commissioner Andrew Crisp takes over after Craig Lapsley resigned yesterday citing his own unacceptable workplace behaviour.
◾ What makes someone more likely to be bullied at work
◾ Why is PS personnel management so fraught with horror stories?
◾ Four bullying phrases at the centre of A-G harassment case
◾ Disability in the public service: APS survey shows bullying
◾ How to spot a workplace bully
Farewell to the mother of invention
VERONA BURGESS:
How Patricia Kelly turned IP Australia from a bureaucratic backwater into one of the most forward-looking agencies in the APS
Back-to-back MoGs induce 'dysfunction', warns review submission
APS REVIEW:
Machinery of government changes are often poorly planned, disruptive and costly, argue a group of UNSW Canberra academics.
Angry-face emoji ban a 'plan to silence critics': union
SOCIAL MEDIA:
Tasmania is the latest jurisdiction to update guidelines leaving no room for personal political speech ‒ even if they do not identify themselves online as state sector employees.
Centrelink to outsource another 1500 call-centre staff
OUTSOURCING:
But the Turnbull government still blames Labor for the agency's poor call-centre performance after nearly five years in power.
Why public servants need to shout louder about their great work

"I said I work in public sector innovation. 'Isn't that an oxymoron?', he replied." (Apolitical)
Tips for DFAT: how to Facebook

"So much digital diplomacy is lost to the ether, but a few posts, in a few surprising places, are a real hit." (lowyinstitute.org)
Can you teach happiness? New Delhi says yes

"Indian government's initiative marks a shift of emphasis from student performance to wellbeing." (Washington Post)
Labor's alternative APS: fewer broad cuts, more specific cuts.
MORE DETAILS:
A Labor government would forgo nearly $400 million in planned efficiency dividends, cut travel costs by 10% and employ 1200 more permanent, full-time staff at Human Services.
◾ Opposition promises to remove APS staffing cap
◾ Full speech: Jim Chalmers delivers Labor's alternative public service plan
Very few of our public service bosses feel like global digital leaders.
SURVEY:
Only 7% believe their organisation is further along its "digital transformation journey" than international counterparts, according to survey data.
The Willy Wonka world of Dimension Data's new Client Innovation Centre.
INNOVATION:
The tech firm welcomed The Mandarin to its Darling Harbour digs to see some of the exclusive technology available to its clients.
Movers & shakers: Home Affairs cohort, a new Director-General, and more
PROMOTIONS:
Also, what Treasury secretary John Fraser did next
How the ATO is nudging Australians to pay more tax