"[Tolstoy] denounced [many historians'] lamentable tendency to simplify. The experts stumble onto a battlefield, into a parliament or public square, and demand, "Where is he? Where is he?" "Where is who?" "The hero, of course! The leader, the creator, the great man!" And having found him, they promptly ignore all his peers and troops and advisors. They close their eyes and abstract their Napoleon from the mud and the smoke and the masses on either side, and marvel at how such a figure could possibly have prevailed in so many battles and commanded the destiny of an entire continent. "There was an eye to see in this man," wrote Thomas Carlyle about Napoleon in 1840, "a soul to dare and do. He rose naturally to be the King. All men saw that he was such."
But Tolstoy saw differently. "Kings are the slaves of history," he declared. "The unconscious swarmlike life of mankind uses every moment of a king's life as an instrument for its purposes." Kings and commanders and presidents did not interest Tolstoy. History, his history, looks elsewhere: it is the study of infinitely incremental, imperceptible change from one state of being (peace) to another (war).
The experts claimed that the decisions of exceptional men could explain all of history's great events. For the novelist, this belief was evidence of their failure to grasp the reality of an incremental change brought about by the multitude's infinitely small actions."
―
Daniel Tammet
,
Thinking In Numbers: On Life, Love, Meaning, and Math
Kay Bell,
Tax cheats rejoice as Trump's inaugural budget calls for continued IRS funding cuts
Jim Maule, So What Would YOU Do to Avoid Taxes? "When asked whom they liked more than the IRS, respondents paraded out a litany of individuals, including Barack Obama, the Pope, several members of the Trump family, Vladimir Putin, and OJ Simpson."

So what was in it for the very rich? The key is that the 300 did not give their taxes to the state. They provided the required services
themselves
; and (being Greeks)
competed
in ensuring they were better than anyone else's. One boasted of funding 14 public events as well as paying for a trireme 'which was the best in the fleet', so good that it was the only one the great Alcibiades would travel on! That may explain why the wealthy tended to boast about what they did for the community ('I rejoice in performing public services!' said one rich man). The
quid pro quo
lay in the gratitude and respect they gained among their own people.
How ancient Athens made the rich love
taxes
Lew Taishoff,
AT HOME ABROAD – PART DEUX
. "This case is an anomaly for several reasons. The deficiencies are three-figure amounts (under $200 each); each petitioner (there are three of them) seems to have his or her own lawyer, against only one for IRS; and the fact pattern sounds like a joke: A Finn, a Russian and an Irishman walk into Tax Court…."
Dividends bonanza was prompted by tax reforms
The hole in Western finances
US Justice Department Asks Federal Court to Shut Down Tax Return Preparers in Southern Florida And Require Them to Give Their Fees to the United States
UK HOUSE OF LORDS Economic Affairs Committee Report: Draft Finance Bill 2017: Making Tax Digital for Business
Why bother with the tax gap? An introduction to modern taxation theory
LuxLeaks appeal verdict: tax justice heroes convicted again
HMRC reveal new tax avoidance scheme
Disguised remuneration: job board avoidance scheme (Spotlight 37)
UK Airbus Corruption Investigators Coordinate With French Probe
Ecuador:
tax haven
Why Did US Blacklist Most LatAm Countries for
Money Laundering
?
Bus seized for
tax evasion
'Brothers bling': lawsuit puts Nick and Christian Candy in spotlight
Why Arendt Matters: Revisiting "The Origins of Totalitarianism
While the Internal Revenue Service (IRS) makes conservative groups wait years for tax-exempt status an "After School Satan Club" launched to hinder Christian-based counterparts got its nonprofit ranking in just ten days, records obtained by Judicial Watch show. The classification is offered to charitable, religious and educational organizations that operate as nonprofits. Under the Obama administration IRS political appointees illegally targeted conservative groups, either making them wait up to seven years for tax-exempt status or denying their application altogether. Judicial Watch uncovered that scandal and has obtained piles of government records showing how the IRS illegally colluded with another federal agency to single out groups with conservative-sounding terms such as patriot and Tea Party in their titles when applying for tax-exempt status.
Democracy: A Journal of Ideas: Making Tax Evasion Great: The $100 Billion Giveaway, by Robert Gordon & David Kamin (NYU):
The President may talk about "law and order," but apparently he excludes tax law.
President Trump's Office of Management and Budget has proposed a 14.1 percent cut in funding for the Internal Revenue Service. If made permanent, we conservatively estimate that this cut will cost the Treasury $60 billion, just from direct revenue loss due to reduced enforcement (and netting out the reduced spending on IRS enforcement). This new cut follows a more than 20 percent real reduction in resources for IRS enforcement since 2010. Undoing that reduction could save the federal government an additional $30 to $40 billion. All together, the President's failing to restore these previous cuts and then cutting even more allows handouts to tax evaders costing the Treasury about $100 billion over ten years.
John McCain: Rand Paul 'Is Now Working for Vladimir Putin' Daily Beast (Dan K). So this is now what you say in Washington when you've run out of arguments?
The life of a literary liar. Clifford Irving is that rare fabulist who is openly grandiose about his determination to put one over on his
audience
Born killers: French army grooms eagles to down drones RFI
Doing Business 2017 is the 14th in a series of annual reports investigating the regulations that enhance business activity and those that constrain it.Doing Business presents quantitative indicators on business regulation and the protection of property rights that can be compared across 190 economies—from Afghanistan to Zimbabwe—and over time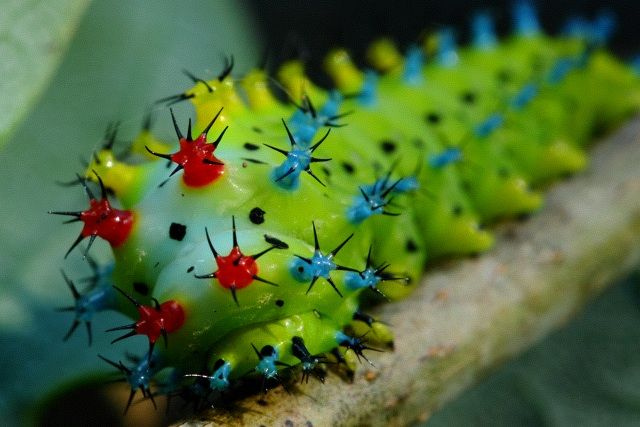 "A Robbery Based on a Movie? Yes, the Jury Can See Clips." Benjamin Weiser hasthis article in today's edition of The New York Times.And at the "THR, Esq." blog of The Hollywood Reporter, Eriq Gardner has a post titled "Appeals Court: Ben Affleck's 'The Town' Didn't Prejudice Bank Robbery Trial."
You can access yesterday's ruling of the U.S. Court of Appeals for the Second Circuitat this link
The Karl Polanyi 1940 Bennington Lecture series in one go
Sixprinciples for spreading behavioural insights across government.
Public sector decision making and regulated organisations are the next frontiers of behavioural economics. A new OECD report, featuring over 100 case studies, contains a guide to using BI in new ways.
Let the heads roll: 46 US Attorneys reportedly asked for their resignation by Jeff Sessions. [The Hill]