More than a century ago, the department store magnate John Wanamaker famously complained about his inability to gauge the effectiveness of the money he spent on advertising. Since then, technologies such as radio, television, and the internet have given companies new venues for self-promotion, but the age-old problem persists: How to tell whether ad dollars are really boosting sales?
When Factory Jobs Vanish, Men Become Less Desirable Partners
The Atlantic
Recent advances in artificial intelligence and machine learning have bolstered the predictive power of data analytics. Research tools based on these developments will soon be commonplace. For the past two years, the three of us have been working on a project calledBlue J Legal. We started with a view to understanding how machine learning techniques can be used to better predict legal outcomes. In this paper, we report on our experiences so far. The paper is set out in four parts.
At JPMorgan Chase & Co., a learning machine is parsing financial deals that once kept legal teams busy for thousands of hours.
The program, called COIN, for Contract Intelligence, does the mind-numbing job of interpreting commercial-loan agreements that, until the project went online in June, consumed 360,000 hours of work each year by lawyers and loan officers. The software reviews documents in seconds, is less error-prone and never asks for vacation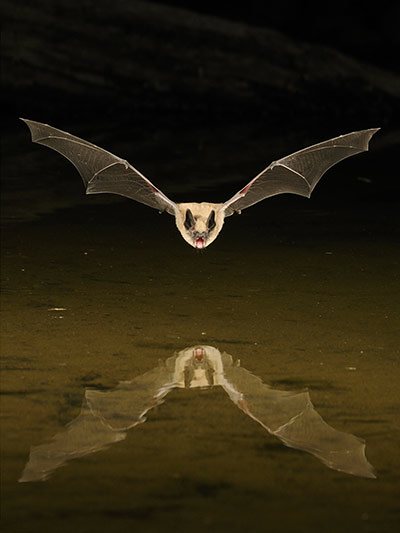 Media Dragon searching Cold Rivers and Oceans
"One People's Project's mission is simple: to research and report on who's who and what's what regarding right-wing groups, individuals and activities, and encourage society to be vigilant against them in an effort to diminish their ability to function and cause that society harm. We have been a go-to source for anyone wanting to learn more about the hate politics in today society."
Online marketplaces such as eBay, Uber, and Airbnb have the potential to reduce racial, gender, and other forms of bias that affect the off-line world. And in the early days of internet commerce, the relative anonymity of transactions did make it harder for participants to discriminate. But as listings began to include photos, names, and other means of identification, bias emerged in areas ranging from labor markets to credit applications to housing—sometimes made worse by a lack of regulation, the absence of in-person interactions, and the use of automation and big data
The demise of the US State Department. No State Department press briefing, once a daily occurrence, has been held since Trump took office. The president has proposed a 37% cut in the State Department budget. An exodus of senior staff members continues. The State Department has taken on a ghostly air. (New York Times)
Never were the connections among politics, money, art, and semen so tight or so murky or so unashamedly happy, tolerant, and fluid
Just $35 a month gets you six accounts and access to live TV from more than 40 providers including the big broadcast networks, ESPN, regional sports networks and dozens of popular cable networks. Subscriptions include cloud DVR with unlimited storage, AI-powered search and personalization, and access to YouTube Red programming. YouTube CEO Susan Wojcicki calls it the evolution of television, and a bid to "give the younger generation the content that they love with the flexibility they expect."