History is a cyclic poem written by Time upon the memories of man.
~Percy Bysshe Shelley
"
From Leo Strauss to the Beach Boys
"
SCIENCE:
Study reveals regular sex makes you more productive, better at your job, and more likely to move up the ladder
Why no job is safe from the rise of the robots
Tip from sharp-eyed hotel worker leads to 19 indicted in international fraud
Kay Bell,
IRS letter announcing latest private tax debt collection effort going out to affected taxpayers:
Remember that assurance from the Internal Revenue Service that its agents never call you about an overdue tax bill. That's changing
Centrelink 'big data' system built without consulting taxman
Bad requirements make bad systems, episode 1,001
Allison Stanger's open letter to Milan Kundera
Duke Ellington plays the Beatles on the Ed Sullivan Show
The plane so good it's still in production after 60 years
BBC
So much for art – even older art as financial investment. Dmitry Rybolovlev paid €54 million (then $85 million) for Gauguin's Te Fare (La Maison) in 2008; this week the painting sold for £20.3 million ($25 million) at Christies
"I said that it seemed to me that most marriages worked in the same way that stories are said to do, through the suspension of disbelief. It wasn't, in other words, perfection that sustained them so much as the avoidance of certain realities."
Spanish Uber for priests
The declaration by the former chairman of the NSW Independent Liquor and Gaming Authority that James Packer's proposal to build the Barangaroo casino in Sydney lacked the appropriate parliamentary scrutiny echoes views of many others
BusinessInsider: "As a rule, misinformed people do not change their minds once they have been presented with facts that challenge their beliefs. But beyond simply not changing their minds when they should, research shows that they are likely to become more attached to their mistaken beliefs. The factual information "backfires."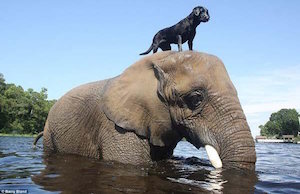 MSNBC: "The Rachel Maddow Show has obtained, exclusively, a Department of Homeland Security intelligence assessment document. The document, from the Office of Intelligence and Analysis, makes the case that most foreign-born, U.S.-based violent extremists are likely not radicalized when they come to the U.S., but rather become radicalized after living in the U.S. for a number of years. The document follows another piece of research (pdf) from Homeland Security that undercut President Trump's rationale for a travel ban as a means of keeping violent extremists out. On Friday, the Associated Press published an analysis from Homeland Security that said citizenship in any given country – including the seven countries listed in the executive order – is likely an unreliable indicator of whether someone poses a terrorist threat
Ted Lowi has passed away
Do you feel left out? Excluded? Pushed aside? Then science says

you're more likely to believe in conspiracy theories

and secret plots.