The most certain sign of wisdom is cheerfulness
~Michel de Montaigne, born around this date in 1533 The taxman and jazz
"A guy in a bar leans over to the guy next to him and says, "Want to hear an tax officer joke?" The guy next to him replies, "Well, before you tell that joke, you should know that I'm 6'2" feet tall, 110 kg, and I'm a tax officer. And the guy sitting next to me is 6'4″ tall, 120 kg, and he's a tax officer too. Now, do you still want to tell that joke?"
The first guy says, "No, I don't want to have to explain it two times."
Never has so small drop of three taxing characters resonated so loudly... outside Cold River
Extreme Orwellian corruption of discourse about where power lies and how it is exercised in Australia needs to be incisively deconstructed and strenuously resisted

...
"Communication is health; communication is truth; communication is happiness. To share is our duty… if we are ignorant to say so; if we love our friends to let them know it" Woolf
Jimmy Buffett's famous song comes to life at Cheeseburger In Paradise as guests wave goodbye to the real world and escape to paradise.
Whaddya know, actions have consequences. Blows my mind too. [Slate]
Slavery and higher education. "I don't know how you conduct research that shows that your very existence is rooted in a great crime and just say, 'Well,' shrug—and maybe at best say, 'I'm sorry'"... Fastest Slavs Slaves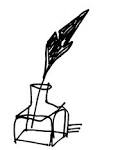 "There is a view that jazz is 'evil' because it comes from evil people, but actually the greatest priests on 52nd Street and on the streets of New York City were the musicians. They were doing the greatest healing work. They knew how to punch through music that would cure and make people feel good."
~
Garth Hudson (quoted in Martin Scorsese's The Last Waltz)
The pleasures of friendship are exquisite,

How pleasant to go to a friend on a visit!

I go to my friend, we walk on the grass,

And the hours and moments like minutes pass.
The Pleasures of Friendship, Stevie Smith (1902-1971)
This sounds like clickbait but an ancient mind trick really can help you become a "memory athlete", scientists say. Inside your "memory palace", boring old names, faces, words and objects are mixed with vivid imagery (like "Claudia Schiffer swimming in a tub of cottage cheese") to make them easier to recall. Neuroscientist Boris Konrad, ranked 24th in the world for remembering things, explains how it rewires the brain: "It does not make your memory capacity bigger; you use a different form of memory that already has a large capacity."
"There is history the way Tolstoy imagined it, as a great, slow-moving weather system in which even tsars and generals are just leaves before the storm. And there is history the way Hollywood imagines it, as a single story line in which the right move by the tsar or the wrong move by the general changes everything. Most of us, deep down, are probably Hollywood people. We like to invent "what if" scenarios--what if x had never happened, what if y had happened instead?--because we like to believe that individual decisions make a difference: that, if not for x, or if only there had been y, history might have plunged forever down a completely different path. Since we are agents, we have an interest in the efficacy of agency."