Meet the tiny nonprofit behind the world's most ambitious journalism
5 Most Politically Incorrect 'Seinfeld' Moments
6 questions to guide the way you engage with your audience
Local Edition: What skills do you need to stay in journalism?
Believe in challenging the status quo - thinking differently ...
Apple A Day- Inspiring Purpose of Work - People Don't Buy What You Do, They Buy Why You Do It
The gardening bloggers you should be following | The Telegraph
When visitors want to experience this city's
much celebrated "alternative" culture
, they often make their way to Heinrichplatz, a graffiti-covered square in the Kreuzberg neighbourhood that for decades has been a hub for independent arts, underground night life and radical politics.
Locals fighting rising rents, forced evictions and gentrification in hip Berlin...
He has dined with everyone from Nazi criminals to the cream of British society; from rock'n'roll royalty to eminent philosophers. He has lived all over the world and known spies and traitors. Some say he would have made a successful intelligence agent himself.
But he is also a man of many parts. Author, film producer and successful artist, published cook — who made it cool for men to be in the kitchen — and eminent historian: Len Deighton is all of these.
Len Deighton, who turned 88 last weekend, has dreamt up many fascinating characters in his novels but few are more intriguing than the reclusive man himself Author Len Deighton created nightmare vision
Dogs recognize dog and human emotions Royal Society Biology Letters
"Michael [Collins] has too much talent to succeed as a crime writer," wrote William O'Rourke. "He doesn't possess the fatal lack of talent required. America really doesn't possess enough of a literary culture anymore to maintain a writer like Michael."
FBI: Charges Announced In Massive Cyber Intrusion
The British government has suspended its ads from YouTube amid concerns the content is appearing against "inappropriate" material.
A Cabinet Office spokeswoman said: "We have placed a temporary restriction on our YouTube advertising pending reassurances from Google that government messages can be delivered in a safe and appropriate way."
Gov.UK
Cement Factory Architecture
Today, the nascent scientific field of neuroaesthetics explores how artistic and aesthetic experiences register in the brain. And there have been other collaborations between museums and neuroscientists, like the 2014 exhibition at London's National Gallery "Making Colour," which included an experiment on color perception with guidance from Anya Hurlbert, a visual neuroscientist.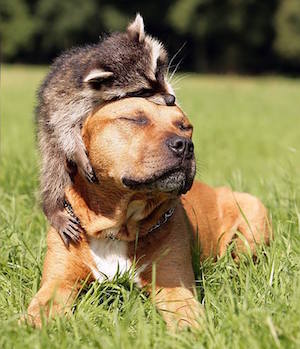 Culture Trip
– "Language evolution is like biological evolution – it happens minutely, generation by generation, so there's no distinct breaking point between one language and the next language that develops from it. Therefore, it's impossible to say that one language is really older than any other one; they're all as old as humanity itself. That said, each of the languages
Here
has a little something special—something ancient—to differentiate it from the masses."
Facebook Sued In Israel For Blocking All Links To Site Critical Of Facebook & Suggesting Site Was 'Unsafe.'
LEGENDARY
NEW YORK DAILY NEWS
COLUMNIST
JIMMY BRESLIN DEAD AT 88
. In his introduction to his mid-'70s anthology on the New Journalism,
Tom Wolfe credited Breslin as being a key player
in that form's early days, when Breslin stumbled upon the opinion columnists' equivalent of the discovery of fire:
The
Herald Tribune
hired Breslin to do a "bright" local column to help offset some of the heavy lumber on the editorial page, paralyzing snoremongers like Walter Lippmann and Joseph Alsop. Newspaper columns had become a classic illustration of the theory that organizations tend to promote people up to their levels of incompetence. The usual practice was to give a man a column as a reward for outstanding service as a reporter. That way they could lose a good reporter and gain a bad writer. The archetypical newspaper columnist was Lippmann. For 35 years Lippmann seemed to do nothing more than ingest the
Times
every morning, turn it over in his ponderous cud for a few days, and then methodically egest it in the form of a drop of mush on the foreheads of several hundred thousand readers of other newspapers in the days thereafter. The only form of reporting that I remember Lippmann going for was the occasional red-carpet visit to a head of state, during which he had the opportunity of sitting on braided chairs in wainscotted offices and swallowing the exalted one's official lies in person instead of reading them in the
Times
. I don't mean to single out Lippmann, however. He was only doing what was expected of him . . .
[ellipses in original — Ed.]