Books are not men and yet they are alive. They are man's memory and his aspiration, the link between his present and his past, the tools he builds with.
— Stephen Vincent Benét, born in 1898
И умру я не на постели,
При нотариусе и враче,
А в какой-нибудь дикой щели,
Утонувшей в густом плющ...
I will not die in a bed
before a notary and a doctor,
A mystery novel by a pseudonymous author arrives with a warning: "Advance Promotional Copy: Do Not Read." Was it just a ploy for virality, or something else?
The best sports story you'll encounter this weekend is not at the Olympics LA Times. On surfer Garrett McNamara at Portugal's Nazaré. I couldn't find a surfing video without tacky blood-pounding music, so here's an hour of the surf alone
To cool down, seals urinate on themselves, bees vomit, storks defecate. We sweat, for better and worse better as usual
PEOPLE HAVE KNOWN THIS FOR DECADES: Study rates New Zealand best place to survive global collapse.
MARK LEVIN ON A ROLL: Another 157,000 copies of American Marxism sold in week two.
DON'T PULL THE STAKE OUT OF ITS HEART! Remains of Giant Vampire Bat From 100,000 Years Ago Found in Argentinian Cave
Fragments Of Integrity Found In Canberra Wastewater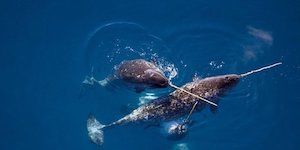 To the leaders of Communist East Germany, nothing was quite as dangerous and potentially subversive to their nation's youth as Western rock and pop music. By 1965, Beatlemania may have been at its height with the band regularly attracting seventy million viewers on the Ed Sullivan show, but behind the Iron Curtain, the Party State…
While the service already carries several podcasts, this venture, called Booksmart Studios, is its first major investment in audio, "Substack sees the venture … as a case study for what's possible for independent podcast networks." - Axios