Some months after the Spring of 68, Sidney Morganbesser was called for jury duty, and as luck would have it, he was tapped for a case involving alleged police brutality. During the voir dire, the Assistant District Attorney assigned to try the case asked Sidney whether he had ever been treated brutally or unfairly by the police. Sidney thought for a moment and said, 'Brutally, yes. Unfairly, no.' The ADA asked him to explain, and Sidney told the story of the attack by the Tactical Patrol Force, at Columbia University. 'And you didn't think they were acting unfairly?' 'No,' Sidney said, 'they were hitting everybody.
—Robert Paul Wolff
Consultancy Capitalism Is Allowing Private Firms to Control Public Funds Jacobin
Since we are considering whether extinction might be better than continuing to exist, the question arises whether some pains could be so great that they outweigh any number of pleasures and other goods. - New Statesman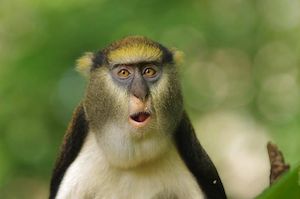 Top Stories
AARP releases "Consumer fraud in America: The Black Experience"
The fastest growth in fraud is among those under 21 says new study
Tip of the week:
An alert reader reports that Marriott Reward points are being stolen and used. This may be due to a series of data breaches the company experienced. So this is a reminder to check your reward point accounts and frequent flyer miles from time to time so make sure someone hasn't been stealing the awards you've earned.
BBB Studies
. Here are links to some of the study topics:
puppy fraud
,
tech support fraud
,
romance fraud money mules
,
apartment rental
,
crooked movers
,
government imposters
,
online vehicle sale scams
,
rental fraud
and
gift cards
.
Coronavirus
Fraud News Around the world
Humor
FTC and CFPB
Virus Benefit Theft
Business Email compromise fraud
(
read BBB study
)
Social Media
Ransomware
Bitcoin and cryptocurrency
IRS and tax frauds
Jamaica and Lottery Fraud
(
read BBB lottery fraud study
)
Romance Fraud and Sextortion
(
read BBB romance fraud study
)
Not that hill. A People's Architecture, Owen Hatherley on Elain Harwood's new book Mid-Century Britain, a plaintive, puzzled cry of loss for 'a new world that was light, optimistic and without angst, a carefree vision of a society devoted to public welfare' / meanwhile. 'Pick-up trucks are ridiculous clown cars and 99% of the people who buy them will never have a practical need to own one.' See also American Trucks And SUVs Have Gotten As Big As WWII Tanks / feed me art, someone Asks. The results are worth adding to your lists: The Art Showcase, plenty of contemporary fantasy art; Austin Kleon, an artist and blogger; Olena Shmahalo, an artist; Contemporary Art Curator, a magazine; Lines and Colors, a blog about art; The Near-Sighted Monkey; Gurney Journey; the excellent Public Domain Review; Art Show; speaking of loss: Buried in concrete: how the mafia made a killing from the destruction of Italy's south. You can wander around the abandoned villas of Sicily at Liotrum. The text is rather romantic and less than informative, but you can draw your own conclusions: Villa Corradina. Here is a Domus article on Pizzo Sella, the 'hill of shame', one million square metres 'anthropised by a combination of mafia, large-scale construction and corrupt politics' / School with Jomon pottery, an urbex at Wanderlast / the cars of San Francisco, photographs by Christopher Last / Happy birthday to us. Does anyone still use tumblr?