Almanac: Nietzsche on marriage
"Marriage as a long conversation. — When entering into a marriage one ought to ask oneself: do you believe you are going to enjoy talking with this woman up into your old age? Everything else ... read more
We and Gin Gin and Gary know well this stretch of road .... A man has died after a truck crossed to the wrong side of the road and struck his ute on a NSW highway. Police believe the B-double truck travelling north crossed into the southbound lanes of the Hume Highway near Berrima and struck several vehicles ...
Some well-known Australian identities will take part in a summer session program at the University of Wolongong - John Hatton, Stephen Hill and Glenn Mitchell.
A picture of Haumea, an oblong-shaped dwarf planet with rings around it. Some of the most exciting new discoveries in space come from far, far away, thanks to telescopes capable of detecting exoplanets ...
The Triumphant Return of the Lord Howe Island Stick Insect
WIRED
Wild Wild Maltese Party At Danny Of Randwick fame...
Australia's best sprinters will battle it out today for the $10 million Everest, the world's richest race on turf. Follow all the action live from Royal Randwick.
Shire Grrrrl throws it out of Cronulla ocean pool
The Sydney Morning Herald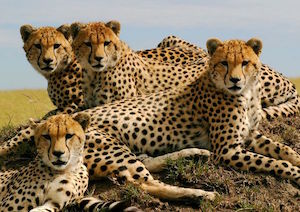 The 'Tesla of Ecovillages' Is Building Self-Reliant Villages for the Coming Billions
"Cultures are not just the passive accumulation of customs and traditions; they are formed, and then sustained by a fine balance between social forces. And we can learn from other species about the biological origin of those forces – as well as how these forces are now shaping the future of our culture." … [Read More]
Praha ...
A sore throat is what ultimately did in George Washington . . . kind of. On December 14, 1799, Washington woke up in the middle of the night with what was likely

epiglottitis

, a severe throat infection. Whether he would have survived without treatment is hard to say, but in this case, the medicine was likely worse than the disease. Washington was a firm believer in bloodletting as a remedy and asked his doctors to do just that. But the physicians removed a lot more blood than they should have --

Wikipedia puts it

at "half or more of his total blood content" over the course of a few hours -- and Washington died that evening.