How secure is biometric identification?
Prime Minister Malcolm Turnbull says a proposed new database which will combine biometric data from drivers' licences and passports will enable police to identify terror suspects in real time
Queensland cops swoop over alleged myTax fraud
Philip Whiteman using a new company called ZZZ Accounting to advise clients
Investigators from the Australian Tax Office (ATO) have raided the Melbourne offices of an alleged mastermind of a massive tax evasion scheme following a tip off ...
Data Driven Journalism
: "Among the cool collaborative journalism projects of the last couple years: the Panama Papers, Electionland. The
Center for Cooperative Media
at Montclair State University's School of Communication and Media has spent a bunch of time studying the rise of cooperation among news entities, and on Friday published
a report
outlining what it's found as collaborative journalism has "evolved from experiment to common practice." The report, written by research director
Sarah Stonbely
, identifies six models for collaborative journalism, and catalogs 44 ongoing collaborations across 500-plus newsrooms, mostly in the U.S. but increasingly in Europe as well. One definition of the practice: It "always seeks to produce content that is greater than what any individual journalist, newsroom, or organization could produce on its own."
Mining companies' links with politicians 'susceptible to corruption

I'm typing this in a nearly silent coworking space. All of us here at HBR are intently focused on our computer screens. The tap-tap of our fingers on keyboards, occasional rustle of paper, and clink of a coffee mug landing on a desk are the sounds of work. Look into our screens, though, and you often see a noisy, sometimes raucous place. We're commenting on news stories, checking on projects, sharing photos of kids and cats, and flagging work problems. Looking around my office, I'm considering how connected I really am with my colleagues. Is this kind of interaction enough? Are we actually feeling isolated or lonely, staring at our screens?
Wealth Inequality Is Higher Than Ever
Jacobin
The Lasting Legacy of the Panama Papers

NPR
Entrepreneurship at a Glance 2017. OECD, 28 Sep 2017.
"The publication is produced by the OECD-Eurostat Entrepreneurship Indicators Programme based on official statistics. The 2017 edition features a new trends chapter, which also introduces recent developments related to the emergence of the "gig economy" and the use of digital tools by micro-enterprises."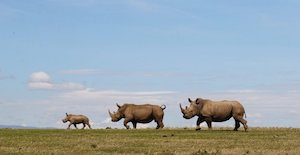 From her dad's killing during the crack epidemic to a Supreme Court clerkship WaPo
Why Swedish troops just finished their biggest war games in 23 years
The Economist
Bachelor 'love rat' reveals whether he will join spin-off
The Senate Finance Committee held a hearing today on
International Tax Reform
:
TIGTA's review of the almost 4.5 million tax returns prepared by grantees during Grant Years 2014 through 2016 identified that: 1) volunteers prepared 201,572 (4 percent) returns with an Adjusted Gross Income amount that exceeded the income threshold set for free tax return preparation, including 34,371 returns with an Adjusted Gross Income greater than $100,000 and 11 returns with an Adjusted Gross Income exceeding $1 million; 2)
the IRS could not verify if 456,220 (10 percent) tax returns with complex tax schedules were prepared by volunteers with advanced certifications;
and 3) 15,402 returns were out of scope. Finally, some guidelines and procedures were not current or consistent.
Allison Christians (McGill), Buying in: Residence and Citizenship by Investment, 61 St. Louis U. L.J. ___ (2017):
How power dynamics shape our behaviour.
Power can be intoxicating or sit heavily on one's shoulders. But it is without doubt a significant force in society, at work, and in governments. (Kellogg Insight)