"An author frequently chooses solemn or overwhelming subjects to write about; he is so impressed at writing about Life and Death that he does not notice that he is saying nothing of the slightest importance about either."
~

Randall Jarrell, "Ten Books" (The Southern Review, Autumn 1935)
Afternoon high tea, art and Black Rod are just a few of the experiences you can enjoy if you make trip down to Mother of Parliaments ...
The Stranger's Dining Room overlooks The Domain and is located within Australia's first and oldest Parliament.
Visitors are also encouraged to explore other parts of the precinct including the beautiful Fountain Court with its monthly art exhibitions and the Legislative Chambers, including the formidable Bear Pit. The newly opened public café features a gift shop, where visitors can now purchase a memento of their time in the House.
With gorgeous garden views over The Domain and the opportunity to dine in a room steeped in history, there's nowhere quite like NSW Parliament House to enjoy High Tea.
Macquarie St bear pit hosts dainty
high teas
AFTER a successful test run, high tea will continue at Parliament House in Macquarie St, with a stand-alone restaurant in the Strangers' Dining ...
High Tea In The House
The Parliament of NSW in the CBD has launched an experience like no other
It's a somewhat secret experience at the moment, as so few people are aware of this high tea. When combined with the limited seating option available, this high tea becomes Sydney's most reclusive, and exclusive, afternoon tea experience.
Hosted on site at Australia's first and oldest Parliament, this is a high tea venue quite unlike the rest. Served in the Stranger's Dining Room on the last Friday of each month, 'High tea in the House' is an opportunity to visit areas of Parliament usually reserved only for members.
The team of chefs, led by award winning Executive Chef David Learmonth (ex Biota, Bowral and Eshalot, Berrima to name a few), have taken the traditional high tea and added some flourishes that even the most staunch traditionalist of the Country Women's Association would approve of. Everything is made on site, using NSW produce, which considering the history of the location is a nice touch.
With panoramic views across Sydney's Domain the soft green interior feels like an extension of the lush green lawns outdoors. The fresh cut flowers on each table, thick white tablecloths and Wedgwood table service (all with the NSW parliament crest embossed) complete the setting.
Enjoy Christmas in July at NSW Parliament
Join the Parliamentary Catering in celebrating Christmas in July here at NSW Parliament House with a special pop up restaurant in the Strangers' Dining Room
The High Tea in the House was created by Executive Chef David Learmonth and his team of expert chefs. While not every component was made in-house, every ingredient on the menu was sourced from NSW.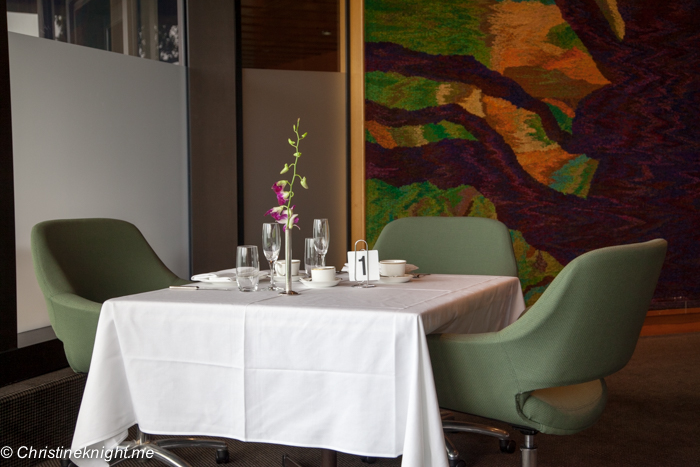 From Monday 3 - Friday 28 July, visitors can sit down to a delicious lunch in a place normally reserved for politicians, visiting dignitaries and even royalty!
Our chefs have created an exciting menu with an in-House twist on classic Christmas dishes, all created using the best seasonal NSW produce.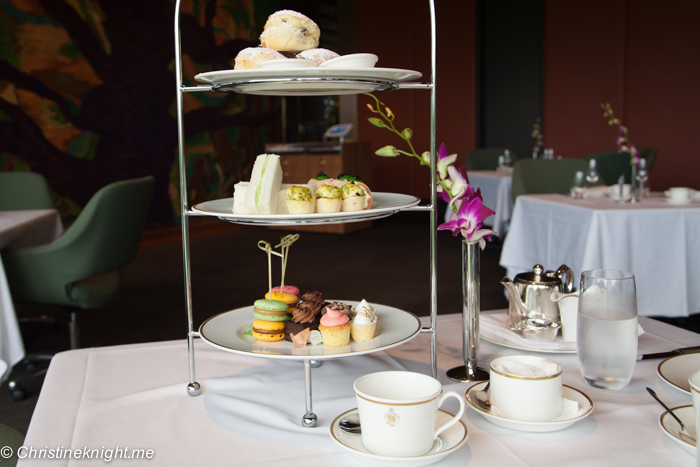 The restaurant will be open for lunch between 12.00pm – 03.00pm, Monday to Friday (excluding weekends)
We look forward to welcoming you to our House!
Strangers Dining Room
Enjoy High Tea in Sydney's iconic NSW Parliament House, with delicacies such as macadamia soda scones and red velvet swiss rolls.
How strange is the lot of us mortals! Each of us is here for a brief sojourn; for what purpose he knows not, though he sometimes thinks he senses it. But without deeper reflection one knows from daily life that one exists for other people — first of all for those upon whose smiles and well-being our own happiness is wholly dependent, and then for the many, unknown to us, to whose destinies we are bound by the ties of sympathy. A hundred times every day I remind myself that my inner and outer life are based on the labors of other men, living and dead, and that I must exert myself in order to give in the same measure as I have received and am still receiving. I am strongly drawn to a frugal life and am often oppressively aware that I am engrossing an undue amount of the labor of my fellow-men. I regard class distinctions as unjustified and, in the last resort, based on force. I also believe that a simple and unassuming life is good for everybody, physically and mentally.
Reflecting on the irreplicable subjectivity of the notion of "the meaning of life," Einstein considers his own:
To inquire after the meaning or object of one's own existence or that of all creatures has always seemed to me absurd from an objective point of view. And yet everybody has certain ideals which determine the direction of his endeavors and his judgments. In this sense I have never looked upon ease and happiness as ends in themselves — this ethical basis I call the ideal of a pigsty. The ideals which have lighted my way, and time after time have given me new courage to face life cheerfully, have been Kindness, Beauty, and Truth. Without the sense of kinship with men of like mind, without the occupation with the objective world, the eternally unattainable in the field of art and scientific endeavors, life would have seemed to me empty.
A Prix Fixe menu will be available with 2 courses and petit fours for $45.00 p.p and 3 courses with petit fours and
a glass of dessert wine for $55.00 p.p
Entrée
Avocado, Clarence river prawn, samphire salad, horseradish cocktail
Gruyere, ash goat cheese soufflé, eggplant caviar, tomato, olive, basil
Berkshire pork cheek, cabbage, roast capsicum, warm lentil tabouleh
Main
Roast wagyu rib cap au poivre, red onion escabeche, silver beet, black barley
Turkey – duck confit Ballantine, pumpkin potato bake, caramelised pepita, cranberry
Milly hill low temperature shank crepinette, crumbed cutlet, picallili & pea
Dessert
White Christmas, coconut everything bombe Alaska
Parliament House Christmas pudding, vanilla brandied custard, berry sorbet
Raspberry textures, vahlrona white chocolate mousse, pistachio