What a glorious sunny Sunday brunch the saladka and pirozky even impressed the Stecwaf ...
Francis Spufford, True Stories & Other Essays. I have browsed this only selectively, but the essay on C.S. Lewis and the dangers of apologetics is superb. He quotes Lewis:
…nothing is more dangerous to one's own faith than the work of an apologist. No doctrine of the Faith seems to me as spectral, so unreal as the one that I have just described in a public debate. For a moment, you see it, it has seemed to rest on oneself; as a result, when you go away from that debate, it seems no stronger than that weak pillar…
Average Americans Can No Longer Afford Average New Cars
Gas2
An alarming number of Americans are worse off than their parents and we're not talking about it enough
Business Insider
The Fourth Industrial Revolution is about empowering people, not the rise of the machines
World Economic Forum. Seems legit.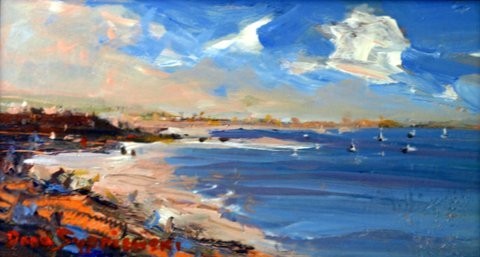 I also can recommend Spufford's essay on what science fiction call tell us about God, and on Francis Bacon and the idolatry of the market. I look forward to the rest
I

ndiana Jones v. Hobby Lobby. JUSTICE ALITO delivered the opinion of the court. [Held] As applied to closely held corporations, regulations prohibiting the purchase of stolen antiquities violate the Religious Freedom Restoration Act, which clearly states the Christian companies like Hobby Lobby can indirectly fund ISIS should the black market or stolen artifacts have relevance to their deeply held beliefs. Petitioners' claim that it belongs in a museum is denied. [NBC News]
Penn State football is being counter-sued by a coach who claims that there were "intolerable" working conditions. I know nothing about the veracity of the coach's claims, but I'm pretty sure they could have forced him to diagram plays in his own blood and that wouldn't make the top ten "intolerable things that have happened in the Penn State locker room." [Deadspin]
La Peruse used to be a favoured habitat for poisonous snakes and eye-catching birds such as the white-bellied sea eagle....
What will the future workplace look like by 2036?
Futures Centre, 21/6/17. We created scenarios to specifically to explore how global trends may change our world and our workplaces in 2036. We conducted extensive research and interviews with experts on workplace trends around the world, and also created a timeline for each scenario, showing the pathway from 2017 to each of the four future worlds, using 'signals of change': innovations and glimpses of the future that are here today.
Denmark's happy workforce highlights work-life balance
Raconteur, 29/6/17. The Danes consistently rank as one of the world's happiest workforces, but what makes this country unique?
From Research to Results: The Substance Behind Smart Cities
GovTech, 12/7/17. A recent study concluded that the more participants used smart city services, the higher quality of life they achieved. The authors suggest that governments develop a "smartness blueprint" that outlines scopes, goals, and stages of development in order to ensure that the diverse set of ICT providers work harmoniously
Smarter Cities? That means smarter infrastructure
Deloitte, 6/7/17. This years' AFR National Infrastructure Summit in association with Deloitte focused on driving growth through smarter, more efficient cities, and drew some 300 of the nation's top investors, planners, contractors, advisers and policy-makers from around the country.
Death is one thing everyone has in common. Of course, we are all going to inevitably face death ... Who would ever want to live forever and ever?