The federal election has driven a complete overhaul of the Power List, with Treasurer Jim Chalmers now second on the Overt List and Foreign Affairs Minister Penny Wong third. The six new teal independent MPs as well as Greens leader Adam Bandt join the Power List for the first time, in 4th and 8th spots respectively.
AFR Magazine's Power issue, now in its 22nd year, is the first comprehensive look inside the Albanese government, revealing the ministers in the PM's inner circle as well as the most influential advisers behind the scenes.
The cover of the Power issue is a stirring portrait of the Prime Minister taken in the living room of the council house where he grew up in Camperdown in Sydney's inner west. The PM gave AFR Magazine a rare tour of the two-bedroom unit in which he was raised by his mother, Maryanne, and which he often references in speeches. It marks the first time Mr Albanese has been photographed inside the house. The backdrop inspired the shoots with other Power listers who were photographed with something that is special to them.
"The May election result suggests that the Power List panellists got it right when they voted, by the slimmest of margins, to put the premiers above Prime Minister Scott Morrison at the top of last year's list," said Financial Review Editor-in-chief Michael Stutchbury.
"Now a whole new power structure has been put in place around Anthony Albanese and the first federal Labor government in nearly a decade. As a Power List panelist, it was fascinating to be part of the conversation with Labor insiders about how that power is distributed."
Anthony Albanese's Chief of Staff, Tim Gartrell, takes out the top spot on the Covert List, joined by Glyn Davis, Secretary of the Department of the Prime Minister and Cabinet; Paul Erickson, National Secretary of the ALP; Trade and Tourism Minister Don Farrell; and Greg Combet, Chairman of Industry Super Australia.
The Power List consists of three main categories – Overt, Covert and Cultural – which are debated at length by two separate panels of well-connected insiders drawn from Australia's political, business and cultural spheres. Panellists who decided the Overt and Covert Lists included Stephen Smith and Julie Bishop – both former Foreign Affairs Ministers – company directors Nicola Wakefield Evans and Jillian Broadbent, teals adviser Anthony Reed and Labor insiders Dee Madigan and Lidija Ivanovski.
The panel that decided the Cultural Power list included Powerhouse Museum CEO Lisa Havilah, Warner Music Australasia President Dan Rosen, AFL Commissioner Gabrielle Trainor and chair of Bangarra Dance Theatre Phillipa McDermott.
Leading the Cultural Power list is Indigenous Affairs Minister Linda Burney who is at the centre of the push to amend the constitution to create an Aboriginal and Torres Strait Islander Voice. In second spot is Cathy McGowan, founder of the Community Independents Project and a mentor to many of the teal independent MPs.
The edition of the Power Issue also features the revealing story of how Scott Morrison lost the federal election. Senior writer Aaron Patrick goes deep inside the 2022 campaign to get the Coalition re-elected, and the exact moment it unravelled.
OVERT LIST
Prime Minister Anthony Albanese

Treasurer Jim Chalmers

Foreign Minister Penny Wong

Teal Independents

Defence Minister Richard Marles

ACTU Secretary Sally McManus

Reserve Bank Governor Philip Lowe

Greens Leader Adam Bandt

Atlassian co-founder Mike Cannon-Brookes

Opposition Leader Peter Dutton
COVERT LIST
Tim Gartrell, Anthony Albanese's Chief of Staff

Glyn Davis, Secretary, Department of the Prime Minister

Paul Erickson, National Secretary ALP

Steven Kennedy, Treasury Secretary

Don Farrell, Trade & Tourism Minister

Greg Combet, Chairman, Industry Super Australia

Sam Mostyn, President, Chief Executive Women

Tim Reed & Jennifer Westacott, President and CEO, Business Council of Australia

Jan Adams, Secretary, Department of Foreign Affairs and Trade

Cathy McGowan, Founder, Community Independents Project
CULTURAL LIST
Linda Burney, Minister for Indigenous Affairs

Cathy McGowan, Founder, Community Independents Project

The Kid Laroi, singer-songwriter

Baz Luhrman, filmmaker

Dylan Alcott, tennis champion and Australian of the Year

Hamish Blake, TV Entertainer

Sally Riley, filmmaker-producer

Daniel Boyd, visual artist

Ash Barty, tennis champion

Baker Boy, rapper, dancer, artist
Unquestionably the most powerful person in the land, Anthony Albanese has ushered in a whole new apparatus around him and his government. From AFR Magazine's annual Power issue, out now.
‍‍1. Anthony Albanese
‍Prime Minister | Last year: 9
After securing Labor's first majority victory in 15 years, Albanese has made a strong start as Prime Minister, securing landmark climate legislation and overseeing a jobs summit that lays the foundation for changes in the battlefield of industrial relations. Already pursuing budget repair and fixing problems in aged care, childcare as well as introducing an anti-corruption commission, he has impressed Australia's allies in a series of overseas visits.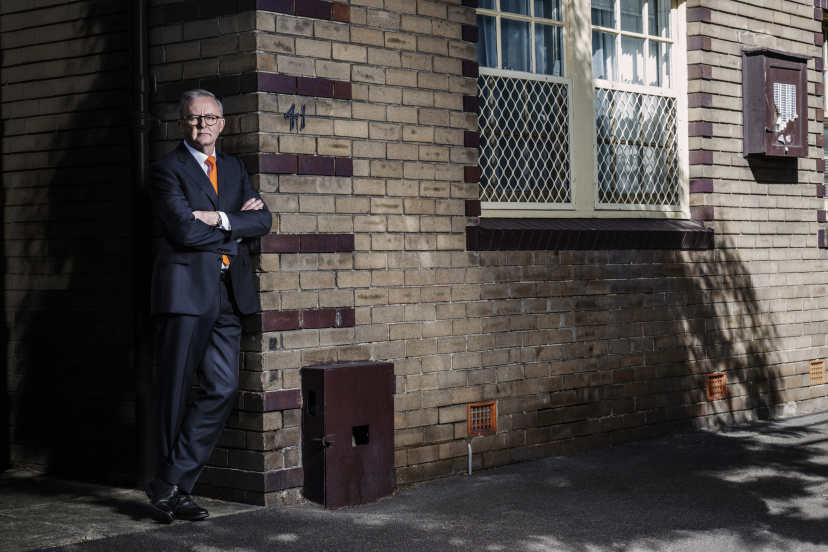 Surrounded by experienced cabinet ministers, a new generation of talent and Labor governments pretty much from coast to coast, Albanese has the chance to become one of the country's reforming leaders, promising to create an Indigenous Voice to parliament, and leave behind an improved budget bottom line.
He has urged Labor MPs not to waste a day in government, pushing for two or three terms in power – like "back-to-back premierships" – in order to bed down major achievements and foster his legacy. As soon as he moved into The Lodge, and with the Coalition in disarray, his close and loyal circle of advisers began the work on winning re-election in three years' time.
What the panel says
He won from opposition and is one of the most experienced people ever to come to the position of prime minister. After a few recent Labor leaders, that is a welcome change. Julie Bishop
Three or four years ago we were arguing whether he should even be in the top 10. It's just amazing how things turn around. He seems like he's keen to exercise power. Tony Mitchelmore
The big difference between him and Kevin '07 is that he doesn't think he's the smartest person in the room. He is much more collegiate. John Scales
Albo has ditched all the Shorten big-end-of-town populist rhetoric. Michael Stutchbury
One of the criticisms people on the Labor side often make of Anthony is that he's such a lone ranger and he tends to do a lot of work himself and not share it. He has maintained his relationships. He hasn't devolved his power as much as previous leaders have. Lidija Ivanovski
Albo has spent quite a considerable amount of time very quietly building his links into the business world and he was sort of given a leg up because Scott Morrison, in a very peculiar fashion, decided to trash the business sector, particularly over the last two years. Nicola Wakefield Evans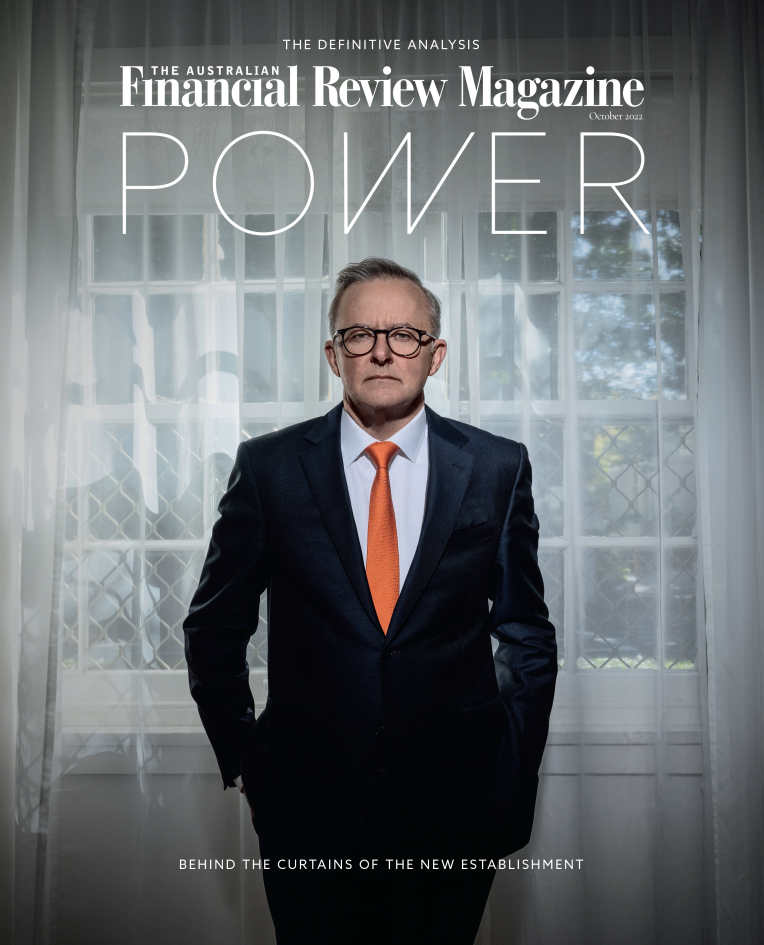 He's very calm. He's very collegiate. He's very assured. I think particularly on the international front it has been a terrific start for the government, but also a terrific start for the country. Stephen Smith
2. Jim Chalmers
Treasurer | Last year: N/A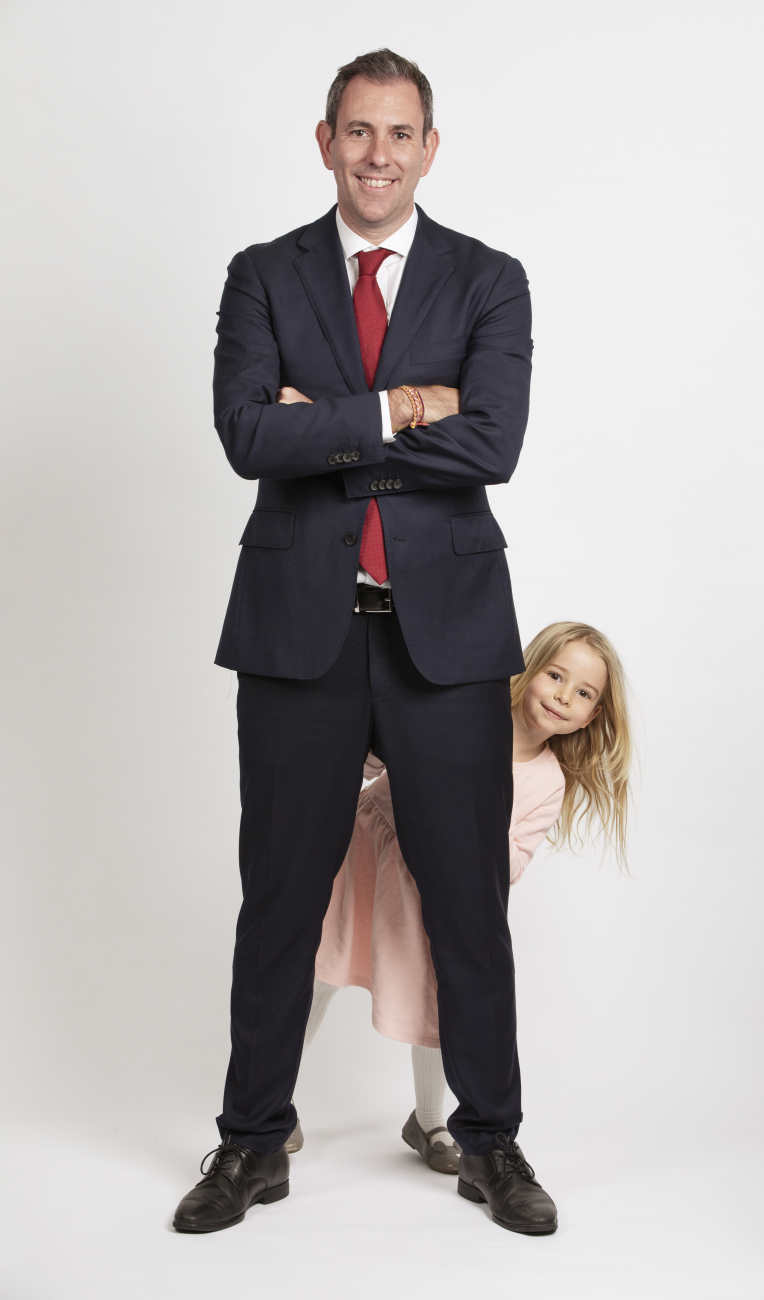 Australia's 40th treasurer wrote the book on Australia's 31st, Labor legend Paul Keating. Chalmers' PhD was on the subject of Keating and prime ministerial power, which he argued resides in the institutions of government, relying on complex interactions between the leader and the leadership environment. Now facing the biggest challenge of his career, the man best placed to succeed Anthony Albanese needs to dramatically repair the federal budget and secure a soft landing for the Australian economy.
The October budget will be about stopping waste and starting the long road back to surplus, just as COVID-19 reminds us the pandemic might not be over yet. Like his boss, Chalmers' power rests at the heart of the government's success or failure.
What the panel says
Jim is in charge of the expenditure review committee of cabinet, so he does have the power to control what spending happens and what gets cut. Lidija Ivanovski
If there is an ongoing global situation with China, that will hit our economy and whatever that may look like, it will come back directly to Jim Chalmers. Whatever the Reserve Bank does about inflation, cost of living issues and the like, the focus as always is on the hip pocket and that comes down to Jim's performance. Julie Bishop
He's an excellent communicator. Jim and Albanese are much closer now than they used to be. Dee Madigan
I think he's very accepted in the big end of town and wants to work with business, particularly on labour markets and productivity. Jillian Broadbent
He will have to take carriage of what will be the core broken promise of the Albanese government. Right away they're going to have to oversee a significant cut to real wages and a decline of living standards because of the inflation outbreak. It's quite a difficult thing for a party to turn so quickly. Michael Stutchbury



*The big move this year is Accenture Australia asserting its presence by growing rapidly. AFR Magazine's hotly anticipated Power issue is out on Friday, September 30.
The consulting firms were flying in 2021-22, a lack of qualified staff being the main constraint on growth. Demand was up from both public and private sector clients looking to digitise and decarbonise and for advice on adapting to a high inflation, low unemployment economy.
Supply was a different story. As of August, the five largest firms – Accenture, Deloitte, EY, KPMG and PwC – were on the hunt for 4000-plus recruits. This is up from about 3300 open positions at the start of 2022. The talent crisis is getting worse even though borders are open, with visa delays and competition from employers around the world for the types of skilled workers that find a home at consultancies.
Those who wield the most influence across business and politics behind the scenes
1. Tim Gartrell
Anthony Albanese's chief of staff | Last year: N/A
In his first speech to parliament more than 25 years ago, future prime minister Anthony Albanese thanked only four people. Along with his mum and his then partner, Albanese named-checked his Labor mentor Tom Uren and his campaign manager, Tim Gartrell.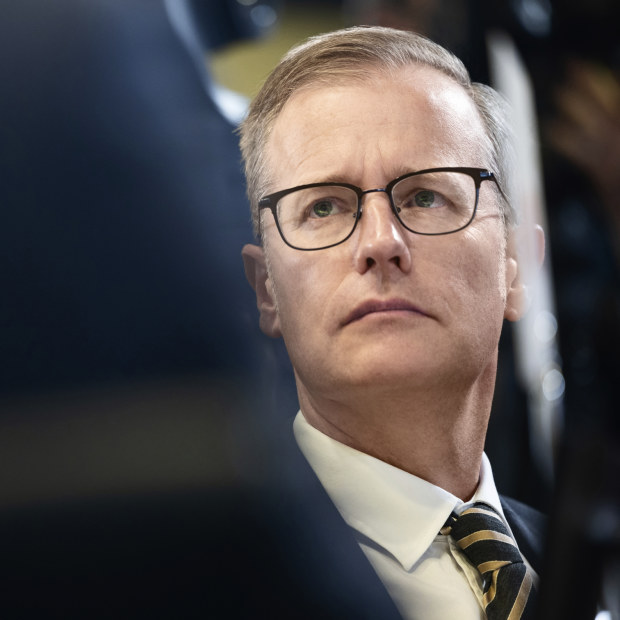 After stints as national secretary of Labor and leading Kevin Rudd's successful 2007 campaign, Gartrell is once again Albanese's right-hand man. He was instrumental in the campaign for same-sex marriage in Australia and has championed Indigenous recognition in the Constitution.
For a prime minister who values loyalty and commitment even more than most, Gartrell's new job as chief of staff means he's at the heart of the government and central to national decision-making.
Respected across the party, and by Liberals inside Parliament House, he brings savvy and modern campaign thinking to the job. Seeking a lower profile than previous holders of the office, Gartrell waits to be called on by Albanese in meetings but is in regular contact with the most senior members of the government.
What the panel says
He has very strong relationships with people like Penny Wong, Mark Butler, Katy Gallagher and across the senior leadership of the party. He's trusted by Anthony. He brings his corporate experience, in terms of his managerial style, and I think he's proven that he's a very strong, influential person when it comes to Anthony and the broader Labor Party. Lidija Ivanovski
The fact that he was national secretary and has run campaigns means that you get someone who can act as the bridge between the party machine and politics. Those two working closely is a lot because of Tim. Dee Madigan
Former national secretary, long-standing close colleague and friend of Albo and highly influential. He is respected by the core elements which make up the Labor Party and a Labor Party campaign. He is close to all of the key decision-makers and significantly influential in terms of campaign and strategy. Stephen Smith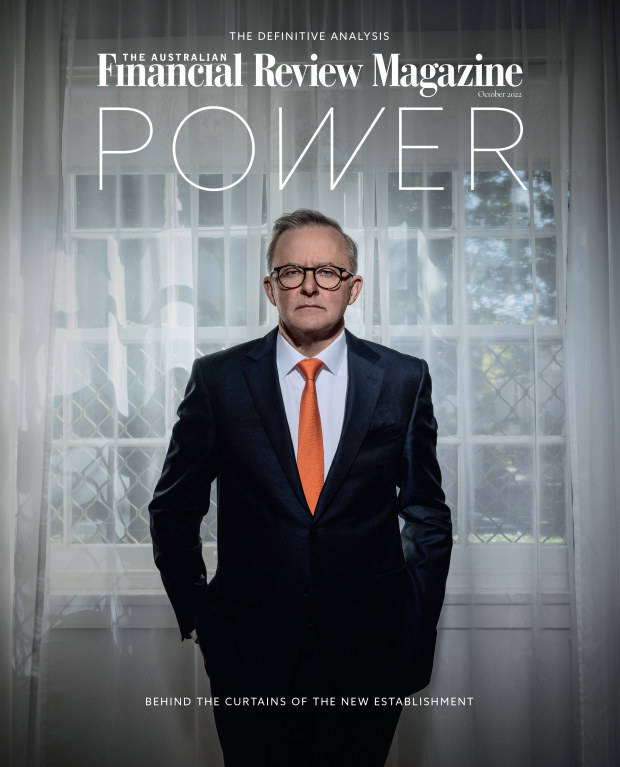 His background on the Recognise campaign is really useful going into the Voice. I think the last great chief of staff that sat in a prime minister's office was Arthur Sinodinos; Tim is capable of being in Arthur's league for Albanese. Ian Smith
2. Glyn Davis
Secretary, Department of the Prime Minister and Cabinet | Last year: N/A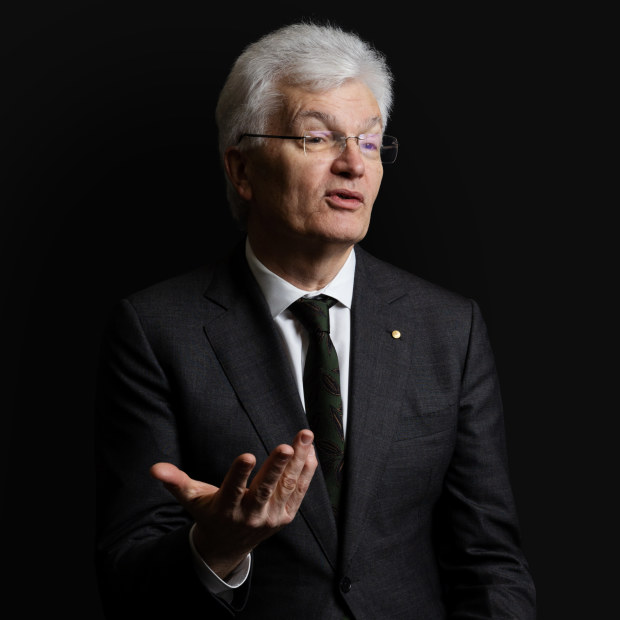 Named as the head of the public service in the days after Anthony Albanese's election victory, the former university vice chancellor and head of Australia's largest charitable foundation instantly became one of Canberra's most powerful figures.
With an academic and public policy resume as long as his arm, Davis was part of the expert review of the capacity of the public service, led by former Telstra boss David Thodey. Its findings were largely ignored by the Morrison government.
Tasked with reform and the restoration of the public service brief of "frank and fearless advice" to government, Davis replaced Morrison ally Phil Gaetjens.
After a difficult decade for public servants working under a headstrong Coalition government, Davis will have to boost morale across the federal bureaucracy.
What the panel says
The Secretary of the Department of the Prime Minister and Cabinet is extraordinarily powerful. Glyn has extensive public sector experience with very broad public policy experience. I think he will prove to be a powerful and influential secretary. Julie Bishop
Anthony Albanese wants to surround himself with smart people and I think any senior public servant would love that appointment, because it kind of suggests that your independent advice matters again. Tony Mitchelmore
Covert power ultimately relies on someone else to exist, and I think Albo makes it possible for Glyn Davis to have that and fill that space. Lidija Ivanovski
Prime Minister Albanese clearly wants to effect public sector reform, and wants to put the public service back into a position of being able to give frank and fearless advice, which is an unambiguously good thing. Glyn, who is highly regarded, is going to be absolutely crucial in that process. Stephen Smith
3. Paul Erickson
National secretary, Australian Labor Party | Last year: N/A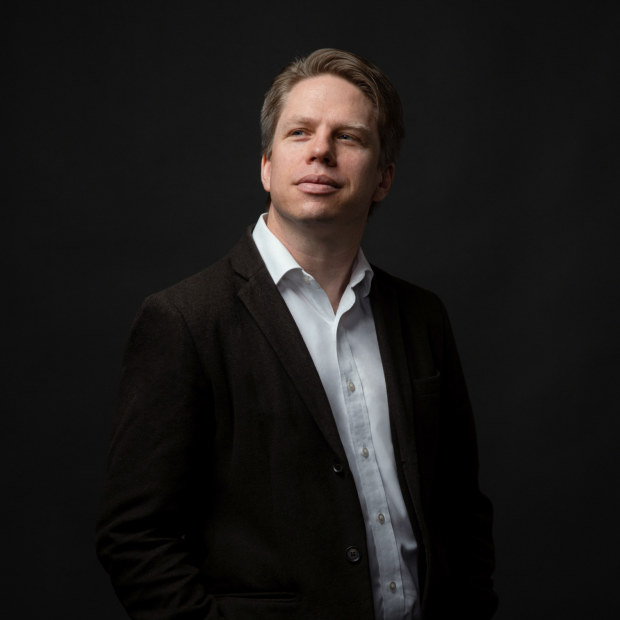 Erickson was the principal architect of Anthony Albanese's May 21 election victory, and his power was delivered through a zero-sum game. A former campaign mastermind for unions and state governments, the respected and unflappable Erickson implemented a "no dickheads" policy at Labor's campaign HQ.
Taking a victory lap at the National Press Club in Canberra, he argued the decline in support for the major parties was not a permanent feature of the political landscape and pledged to help Labor build on its victory by governing well and honouring its promises.
Considered very close to Albanese and senior Labor figures, Erickson is well known across Canberra and connected with business, the diplomatic corps and the press gallery.
What the panel says
He's massively close to Albo. He has got everyone's respect in the party; everyone listens to him. Dee Madigan
He obviously ran the campaign that won the federal election, but he also presided over the Batman byelection and Eden-Monaro campaign. That was the first test for Anthony. He was in charge for the Super Saturday byelections. He's extremely pragmatic. He has very good relationships with key people in the media. He's got very good relationships with caucus members. He also gets the research and these are hugely influential factors over the leaders' decisions. Lidija Ivanovski
There was incredible discipline in Labor's campaign and that discipline has to come from leadership. Nicola Wakefield Evans
I did not know him well when I started on the campaign but my respect, regard and admiration for him grew. He's a very thoughtful and calming influence amid all the hurly burly. Stephen Smith
Just don't call him before 9am. Dee Madigan
4. Steven Kennedy
Treasury secretary | Last year: 3
The day after the election, the former nurse and respected labour economist drove to Logan, Queensland, to brief his new boss, Jim Chalmers, on the state of the nation's books – and ensure he kept his job.
Having studied the macroeconomic fallout from influenza pandemics, Kennedy has been a critical adviser to government throughout the pandemic. Despite two federal budgets and an economic update to parliament in just eight months, Kennedy used a speech in June to urge Labor to control "significant spending pressures" on disabilities and aged care, suggesting a crackdown on tax breaks worth billions of dollars to the wealthy and to companies.
Having led the Infrastructure Department before being tapped by Scott Morrison to run Treasury, Kennedy is widely respected and looks set to strengthen his power.
What the panel says
The first thing Steven Kennedy did the day after the election was get himself to Logan to bend at the knee of the new king. Lidija Ivanovski
Jim Chalmers has been close to Steven Kennedy, not just for the period of time that Jim's been treasurer or Steven's been the Secretary. So he is highly influential with Jim. Importantly, they get on very well. Stephen Smith
He goes back to the GFC response in Treasury, and is pretty straight down the middle and well regarded. You've got to face up to a budget repair. It hasn't really been broached, but he's put it on the agenda straight away. You can't go along like the previous government did and see whatever comes out at the end. Michael Stutchbury
5. Don Farrell
Trade and tourism minister | Last year: N/A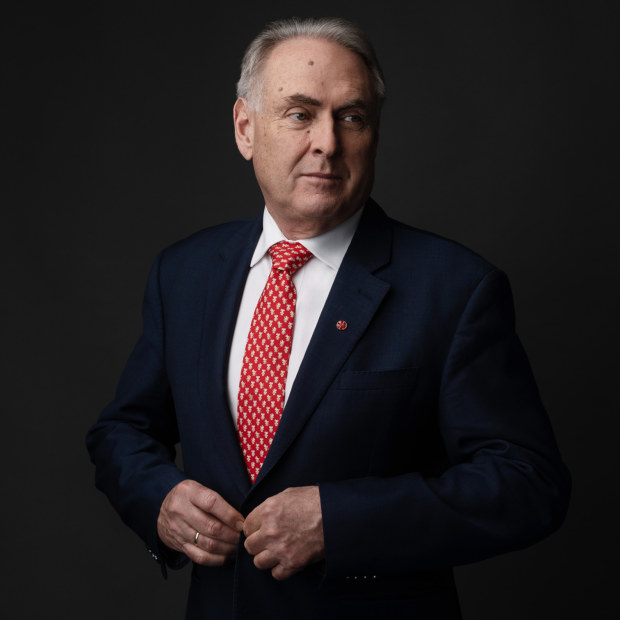 A South Australian right-wing powerbroker, Farrell was Anthony Albanese's pick for trade minister. He hails from the socially conservative SDA, or "Shoppies Union", and held back Albo's critics during tense times for the leader during the last term of parliament.
Farrell gave up his safe spot on the Labor Senate ticket in 2012, helping Penny Wong win re-election after a public repudiation and puzzlement at how a backroom union figure could be allowed to take the winnable ticket position from a high-profile cabinet minister.
Farrell re-entered parliament in 2016. Deriving his power from years cultivating and controlling the party's factional leaders, Farrell appears to be enjoying the job, even promising to host his British counterpart at his family's vineyard in a bid to improve trade ties.
What the panel says
Anyone who knows Don knows he controls so much. He's known as The Godfather for a very good reason. He has a lot of control in the right but plays nicely with the left. Dee Madigan
He makes offers you can't refuse. Julie Bishop
His appointment as trade minister goes to the point that fundamentally the trade unions still control the Labor Party. Michael Stutchbury
He's got a significant power base. I mean, you look at [SA Premier] Peter Malinauskas; he's there because of Don. You look at other people that have come into the parliament and there'd be quite a few who have spent time working for Don. Lidija Ivanovski
This is the most influential government cadre from South Australia we've seen since the days of Minchin, Vanstone and Downer. Ian Smith
6. Greg Combet
Chairman, Industry Super Australia | Last year: N/A
A veteran of Labor's turbulent Rudd-Gillard governments, Combet sits at the top of Australia's $1 trillion industry super sector. A former ACTU boss and climate change minister, he is close to Anthony Albanese and is leading an election review that's ostensibly about Labor's 2022 campaign.
In reality, the task – shared with former WA assistant secretary Lenda Oshalem – is about getting Labor re-elected in three years. Combet jointly chairs the Industry Super board and its asset manager, IFM, and is a senior adviser to McKinsey & Co.
In 2020, Scott Morrison appointed Combet to the National COVID-19 Co-ordination Commission and he helped facilitate talks between union leaders and then IR minister Christian Porter. Already federal Labor has tapped Combet to lead a fund managers' tour of Indonesia.
What the panel says
He's doing the review into the ALP's 2022 election, so that gives you some insight into his covert power. One thing this term is going to be about for the government, and for super funds, is making superannuation impenetrable after the kind of wave of regulatory tinkering we had with the previous government. He will be a voice behind the scenes. Lidija Ivanovski
He's co-chairing the review into the campaign, which is all about re-election
for a second term. He is highly influential and Anthony listens to him. Stephen Smith
The industry super funds – of which Combet is the most recognisable face and really the leader of – is a force to be reckoned with in the halls of Australian capitalism. They're incredibly powerful – a lot of it is behind-the-scenes sort of power. It's within the party; it's affecting where capital goes in the country, it's just enormous. Michael Stutchbury
The influence of the collective volume of industry funds is strong. While they will make decisions in the best interest of their members, they will be open to any new category of investment. Jillian Broadbent
7. Sam Mostyn
President, Chief Executive Women | Last year: N/A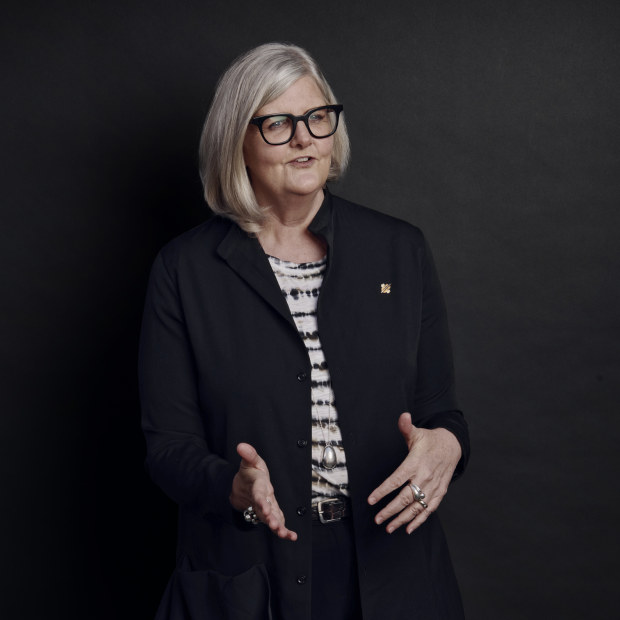 Mostyn is one of the country's most powerful corporate leaders and sustainability advisers. She has worked in big firms and non-profits, becoming a recognised expert in governance, leadership, policy and advocacy.
Having served at the top levels of Mirvac, Transurban, IAG, Optus and Citi, her power has extended to the AFL Commission, the Climate Council and the National Mental Health Commission. Mostyn follows in the footsteps of Ita Buttrose, Catherine Livingstone and Diane Smith-Gander as the boss of Chief Executive Women, harnessing the group's power to get more women into leadership roles.
She's an informal adviser to a range of teal MPs and to the federal government. Weeks after our panel met she was appointed by Albanese as chair of his Women's Economic Equality Taskforce.
What the panel says
Sam Mostyn played an important role providing counsel to many of the teal independents from behind the scenes. It was a really important factor in the election, that shift from professional women who decided to change their votes. Anthony Reed
She's really taken over Chief Executive Women and turned that into a political organisation. Michael Stutchbury
Sam's done a huge amount of work with the NSW government on its recent budget in relation to its impact on women. She's also very close to Albanese. She has elevated women's economic issues – the cost of childcare and women's work in the caring and service industries – from an economic position. It has completely shifted the rhetoric away from the shrill voices that we've had in the past, and she's been very effective with her rational, consistent messaging. Nicola Wakefield Evans
She worked for Keating. If you subscribe to the Paul Keating theory of life, if you're once on staff, you're always on staff. She is well regarded and influential. Stephen Smith
8. Tim Reed & Jennifer Westacott
President and CEO, Business Council of Australia | Last year: N/A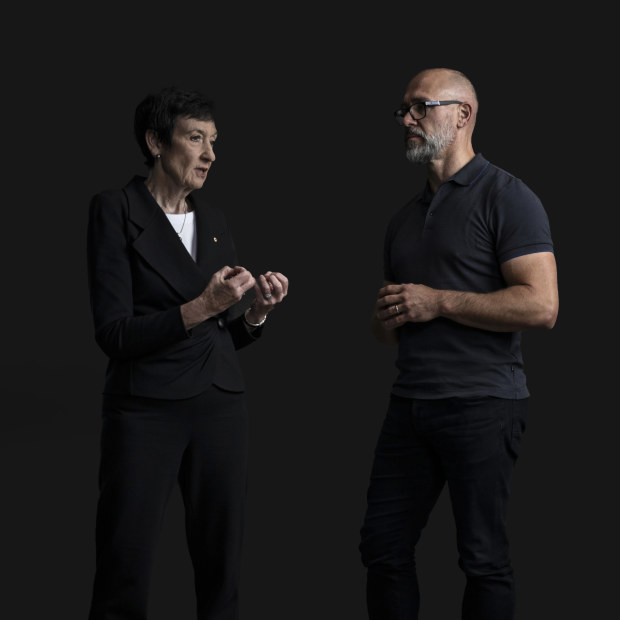 Reed has brought about a huge shift in energy policy as the new BCA president, shaking up the lobby group after replacing Grant King in the role two years ago.
Known for his strong communication skills and high-energy output, the former MYOB boss has worked in the US, Europe and Asia and is the co-managing director of private equity firm Potentia Capital and a director of Transurban.
As some members increasingly questioned the relevance of the BCA while Scott Morrison was waging a war on business, Reed has reinvigorated the organisation to become sought out in Canberra and in boardrooms.
With longtime chief executive Westacott, the BCA took centre stage alongside the ACTU at Labor's September jobs summit, although there was some confusion afterwards as to what was agreed to.
What the panel says
You just can't underestimate the significance of the shift of the BCA, both for the success of the teals, also probably the success of the Greens as well. They have shifted where business is thinking, opening the ground for Labor on climate. Tim was the key person driving that and it makes him pretty powerful. Anthony Reed
Tim Reed has totally changed the voice of the BCA, particularly on climate change. Jillian Broadbent
Scott Morrison muted the Business Council as much as he could. He regarded them as opportunists. He was the most unfriendly Liberal leader to big business I can recall. The BCA will be far more influential now, as Labor seeks to work for consensus. Ian Smith
Compared with the BCA's relationship with the previous government, I think it's fair to say the BCA is back in town. Julie Bishop
Albanese and Chalmers have focused on building their relationships with the BCA. When Albanese took his delegation to Indonesia just after he was elected, he took Matt Comyn and Rob Scott – at very short notice. Morrison probably could never have done that. Nicola Wakefield Evans
9. Jan Adams
Secretary, Department of Foreign Affairs and Trade | Last year: N/A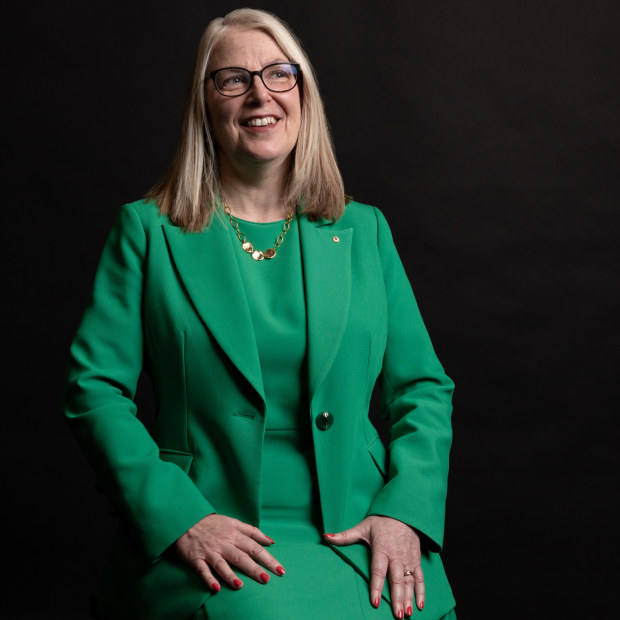 Penny Wong's pick to lead the Department of Foreign Affairs and Trade, Adams is a seasoned diplomat and respected public service leader.
Australia's former ambassador to China and Japan, she helped negotiate the Trans-Pacific Partnership and a free trade deal with Beijing. More recently she has been at the pointy edge of Canberra's growing tensions with Beijing, advising the Coalition on how to push back against an expansionist and hostile Chinese Communist Party.
But part of Adams' power predates this government: she was Australia's ambassador for the environment and climate change, roles that coincided with Wong's time in the climate change portfolio. Business and some of Australia's key trading and security partners are sweating her decisions and advice.
What the panel says
Jan worked with Penny Wong in the Climate Change portfolio. There's a long-standing, good working relationship there. In my view, Jan will prove to be a highly effective DFAT Secretary. Stephen Smith
I think Jan would have the most influential and the strongest relationship with Penny. She's not someone who has been inherited. Lidija Ivanovski
She was lead negotiator for the Australia-China Free Trade Agreement and subsequently our ambassador in Beijing. She was essential to developing the economic relationship, she has lived through a lot of the ups and downs, and I believe she will be very important in managing the China relationship in the future. Julie Bishop
10. Cathy McGowan
Founder, Community Independents Project | Last year: N/A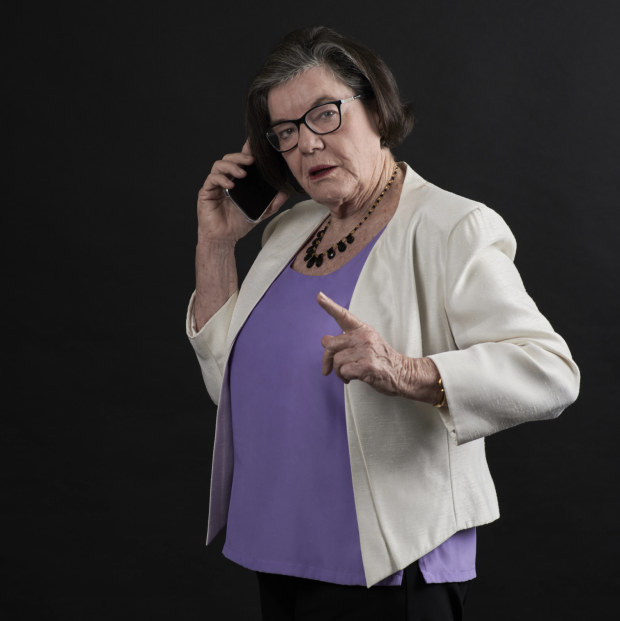 Not many members of parliament become more powerful after they quit, but McGowan has found herself as the starting point of a movement.
Having famously defeated Liberal Sophie Mirabella in an upset 2013 win, she successfully passed the independent baton to Indi successor Helen Haines and then got to work mentoring and encouraging a new generation of community independents.
McGowan rewrote the playbook for local election campaigns, and she was a regular, if unofficial, adviser to teal independents running in 2022. Flush from that win, she's working even harder, putting the two-party model further at risk.
Some of her former staff look set to shake up the Victorian state election in November. McGowan also appears on our cultural power list.
What the panel says
Cathy's influence has been seismic in the sense that she was the influence, the inspiration, the motivator behind the independents. The teals have mentioned Cathy as being a driving force behind their decision to make the dramatic shift to enter politics. Julie Bishop
In terms of the community groups that sprang up in all of these electorates, Cathy was absolutely instrumental. She was the leader of the Voices Of movement. She would have spoken directly to and counselled every one of the candidates and given them the confidence to run, and provided a mentoring role throughout the campaign. She is an absolutely vital piece of the puzzle. Anthony Reed
She wrote the book on how to beat major-party candidates. She listened to her community and delivered in the job. Cathy influenced so many of these independents to run following her model and path. I think she played an extraordinary role. Jillian Broadben