These (large vehicles) reduce the visibility of those kids playing in their neighbourhood and ultimately put them in danger
Anger is growing in areas of Queensland's Sunshine Coast over the number of caravans and motorhomes being parked long-term in suburban streets and 'clogging up' the road.
RV owners accused of 'storing' their vehicles on public streets

Woman in Penshurst, south Sydney, request council set up the no parking sign

She complained the view from her driveway was blocked by other vehicles

The neighbourhood dispute kicked off over neighbour Michael Bajjada's caravan

He said the whole neighbourhood shouldn't be punished with less parking
Residents in a Sydney suburb have been left outraged after their neighbour took it upon herself to request a 'no parking' sign be set up outside her house.
The no parking zone was requested by a woman in Penshurst, in the city's south, after she complained about other cars blocking her view while coming out of her driveway.
The dispute started 18 months ago when her landscaper neighbour Michael Bajjada bought a caravan.
Now there is a 15 metre no parking spot outside his house.
'I've never seen anything like this in this council area before,' he told 9News.
Despite it being a public road, there was no consultation with neighbours.
According to Georges River Council report on the proposal, it said there was 'no consultation required' as the sign was directly outside her house.
The woman had told the council she'd experienced many 'near misses' when leaving her driveway due to the large vehicles and camper vans parked nearby.
But Mr Bajjada is adamant that the council should have spoken to him and the other residents of the street - with parking already scarce to come by.
'They could have consulted me, they could perhaps have asked me if I had a strategy for removing the caravan and putting it in storage,' he said.
Woman requests a 'no parking' sign be set up outside of her house after whinging her neighbours' cars were blocking the view from her driveway - leaving one Sydney suburb up in arms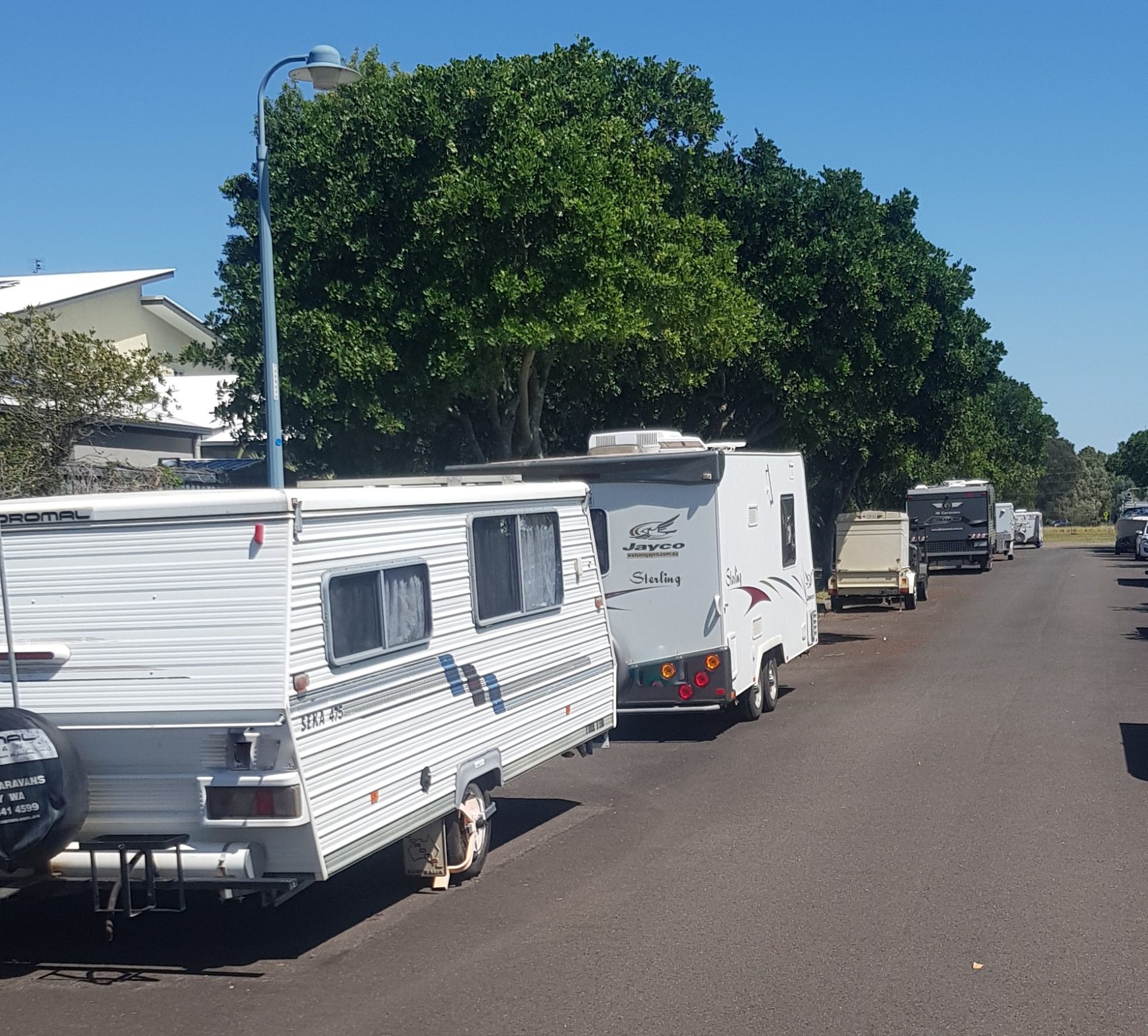 A petition has been circulated and a former Sunshine Coast deputy mayor has joined the chorus of widespread outrage over caravans and other recreational vehicles being allowed to park in suburban streets "for months on end".
Fingers are being pointed at Sunshine Coast Council for allowing the situation to develop by approving estates with a proliferation of small housing lots and narrow streets.
Residents say the situation is a tragic accident waiting to happen, but the council could introduce simple solutions to avoid further road safety problems for motorists and pedestrians.
Tim Dwyer, who served as a division two councillor, said his own Shelly Beach/Moffat Beach area had experienced similar problems with recreational vehicle parking to some extent.
Recreational vehicles parked on local roads often made driving more hazardous because motorist and pedestrian vision was reduced by the size of these 'toys', he said.
'It's time': council urged to fix suburban RV parking woes 'for safety's sake'