Inheritance, not work, has become the main route to middle-class home ownership Guardian
Labor Law and Corporate Concentration Labor Law Lite
An Account of Human Costs Places Journal. New York City's reservoirs.
Canadian officials warn drivers not to let moose lick their cars CNN
Jens Weidmann: Combating climate change – what central banks can and cannot do Bank of International Settlements
Asleep at the Wheel: Why Didn't Carmakers Prepare for Massachusetts' Right to Repair Law? EFF
Why Getting Paid for Your Data Is a Bad Deal EFF
The Code That Controls Your Money Wealthsimple. Cobol
Drugs for the People The Baffler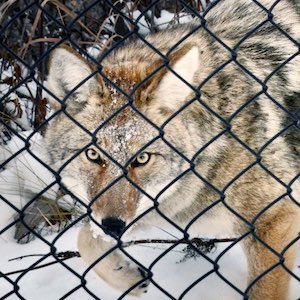 Has Moscow been secretly microwaving our spies for years? CIA investigates after the world was shocked by claims Indian troops had been 'cooked alive' by Chinese electromagnetic pulse weapon Daily Mail
"…In the two-and-a-half years since the Task Force set to work, autonomous vehicles, robotics, and AI have advanced remarkably. But the world has not been turned on its head by automation, nor has the labor market.
Despite massive private investment, technology deadlines have been pushed back, part of a normal evolution as breathless promises turn into pilot trials, business plans, and early deployments — the diligent, if prosaic, work of making real technologies work in real settings to meet the demands of hard-nosed customers and managers. Yet, if our research did not confirm the dystopian vision of robots ushering workers off of factory floors or artificial intelligence rendering superfluous human expertise and judgment, it did uncover something equally pernicious: Amidst a technological ecosystem delivering rising productivity, and an economy generating plenty of jobs (at least until the COVID-19 crisis), we found a labor market in which the fruits are so unequally distributed, so skewed towards the top, that the majority of workers have tasted only a tiny morsel of a vast harvest…"
BBC News: "This year has seen so many seismic events that Oxford Dictionaries has expanded its word of the year to encompass several "Words of an Unprecedented Year". Its words are chosen to reflect 2020's "ethos, mood, or preoccupations". They include bushfires, Covid-19, WFH, lockdown, circuit-breaker, support bubbles, keyworkers, furlough, Black Lives Matter and moonshot. Use of the word pandemic has increased by more than 57,000% this year.
Casper Grathwohl, the president of Oxford Dictionaries, said: "I've never witnessed a year in language like the one we've just had. The Oxford team was identifying hundreds of significant new words and usages as the year unfolded, dozens of which would have been a slam dunk for Word of the Year at any other time. "It's both unprecedented and a little ironic – in a year that left us speechless, 2020 has been filled with new words unlike any other."