HMM: Should Remote Workers Pay a Tax for the 'Privilege' of Using Their Home as an Office?
After a year like no other comes the most important NSW budget in 100 years. Treasurer Dominic Perrottet delivered his fourth budget for the Berejiklian government on Tuesday, revealing a $16 billion deficit – the first in almost a decade.

The New South Wales government is considering giving food vouchers for households to spend in restaurants and pubs across the state in a bid to boost the state's economy amid the Covid-19 pandemic.
On Friday the Australian reported that the state's treasurer, Dominic Perrottet, was weighing up making a proposal to give households $100 restaurant vouchers the centrepiece of the upcoming state budget.
The vouchers would be for use at cafes, restaurants and pubs, but could not be used for alcohol sales. People living alone would receive $50 vouchers.
The government has so far yet to confirm or deny the reports. In a statement to Guardian Australia, Perrottet said the November budget would "have a very strong focus on creating jobs, boosting the economy and keeping the community safe from Covid-19".
"There is always a lot of speculation and conjecture ahead of the NSW budget, and this year is no different," he said.
The premier, Gladys Berejiklian, also declined to confirm the report during a radio interview on Friday morning, saying the government was "still putting the finishing touches on the budget" and "looking at what we can afford".
"We get how tough it is for families at the moment," she told Sydney radio station 2GB.
The proposal would be one of a number taken by the government in an effort to boost the state's hospitality industry after it was decimated at the beginning of the Covid-19 pandemic.
In September the minister for customer service, Victor Dominello, announced a "Covid-safe summer plan", including a decision to relax outdoor drinking and dining regulations in Sydney.
A UK program similar to the voucher scheme, known as "Eat out to help out", offered diners 50% off meals when eating in from Monday to Wednesday, with the discount capped at £10 per head. But it was not without controversy. Last month a study from the University of Warwick found that the scheme could have directly caused almost a fifth of new Covid-19 cases in the UK during August and early September.
But Dr Fiona Stanaway, an epidemiologist from the University of Sydney, said there were important differences between the UK scheme and the one outlined in NSW. Most crucially, the single $100 voucher would not encourage multiple trips to restaurants, she said.
"I mean, come on, $100 is one meal in Sydney," she said. "Whereas an unlimited discount could mean someone is going out to dinner a couple of times per week."
Two southern Sydney men have been charged with dozens of offences under money laundering laws for allegedly transferring at least $2.3 million offshore after nine victims across Australia were defrauded of the money.
NSW Police arrested the men, Mark Estephan and Jamie Ronald Close, on Tuesday following a fraud investigation launched earlier this year, which soon uncovered the alleged large-scale international money-laundering operation
NSW budget sets aside $5 million for IT security upgrade.
Service NSW has put the cost of an email account compromise that exposed a staggering 736GB of data to unknown attackers, including the personal information of 186,000 customers, at $7 million.
The dollar-figure for the breach – which took place in April, but which customers were only notified of in September – was revealed in budget documents released on Tuesday.
It is the first time the government has acknowledged the cost of the compromise that was limited to the email accounts of 47 staff members
Documents filed in the High Court by lawyers for the prime suspect, 62-year-old John Zhang, reveal new allegations in the investigation which has already infuriated Beijing and triggered suspicions in Canberra of a retaliatory crackdown on Australians in China.
A joint taskforce led by Australia's spy agency ASIO is investigating whether Mr Zhang, a former senior policy adviser to state Labor MP Shaoquett Moselmane, conspired with Chinese Communist Party (CCP) agents to influence the politician, his party and the public.
ABC Investigations revealed in September the ASIO-AFP probe had embroiled a senior Chinese consular official and leading Chinese academics and journalists, sparking a furious response from Beijing.
Health Affairs: "The scale and diffuse impact of the global 2019 novel coronavirus (COVID-19) pandemic is unprecedented in our lifetime. As of October 23, 2020, less than a year into the pandemic, there have been more than 41.7 million cases and more than one million deaths globally. Without a vaccine or widespread treatment access, the primary population-focused COVID-19 mitigation strategies are behavioral interventions such as restricting population mobility and encouraging good hygiene such as wearing facial coverings and washing hands frequently. There is one tool for the COVID-19 response that was not as robust in past pandemics: open data. For about 15 years, a "quiet open data revolution" has led to the widespread availability of governmental data that are publicly accessible, available in multiple formats, free of charge, and with unlimited use and distribution rights. The underlying logic of open data's value is that diverse users including researchers, practitioners, journalists, application developers, entrepreneurs, and other stakeholders will synthesize the data in novel ways to develop new insights and applications. Specific products have included providing the public with information about their providers and health care facilities, spotlighting issues such as high variation in the cost of medical procedures between facilities, and integrating food safety inspection reports into Yelp to help the public make informed decisions about where to dine. It is believed that these activities will in turn empower health care consumers and improve population health.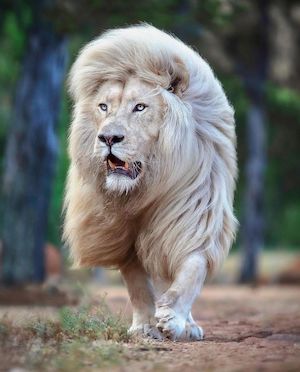 Back to the Future via The Verge – "For the last 10 years, Google has been building new widgets into its search results — and now, a group of journalists has built a browser extension to show you what search would look like without them. Built by The Markup, Simple Search strips out the information panels, shopping boxes, and search ads to show only the raw web search results. It's a view of an older, simpler Google, one with surprising antitrust implications. Introducing the extension, Maddy Varner and Sam Morris describe it as a conscious throwback to an earlier version of Google search, before the integration of the Knowledge Graph and its accompanying information boxes. "The extension lets you travel back to a time when online search operated a little differently," they write. "Nowadays, you don't always have to click any of the 'blue links' to get information related to your search — Google gives you what it thinks is important in info boxes of information pulled from other websites." The extension works on Google and Bing searches and is available for both Firefox and Chrome browsers…"
ZDNet: "In the age of social media, blogs, and online forums, the most common practice when feeling slightly under the weather has undeniably become to resort to a quick Google search. Unfortunately, when they are not unnecessarily worrying, the answers found on the web are typically inconclusive. That observation is what prompted Israeli entrepreneur Yael Elish to launch StuffThatWorks, an AI-based online platform that collects crowdsourced data about a host of chronic conditions. The idea being that, unlike Facebook groups or Reddit threads, the information shared by patients is centralized and assessed for quality to readily provide informed data to other users who are enquiring about their own symptoms. Healthline cuts through the confusion with straightforward, expert-reviewed, person-first experiences — all designed to help you make the best decisions. Elish is a former member of the founding team for crowdsourced navigation app Waze, but this time instead of tapping user-generated content to come up with traffic predictions and accident warnings, StuffThatWorks is intended to give users better insights into illness…"
Australian Pfizer vaccine trial participant claims patients suffered fever, migraines and nausea after getting the jab – and it could be rolled out in Australia in months Daily Mail
Meet the married billionaire couple who helped create the Pfizer vaccine Business Insider
Vice – "Google Maps knows everything. Not just about every street, and every cafe, bar and shop on that street, but the people who go to them. With 1 billion monthly active users, the app is embedded in people's lives – directing them on their commute, to their friends' and families' homes, to doctor's appointments and on their travels abroad.
The fact that Google Maps has the power to follow your every step doesn't automatically mean it's misusing that power. But they could, which is an issue in and of itself, especially since Google's headquarters are in the US, where privacy legislation is looser than in Europe and intelligence agencies have a history of surveilling private citizens (I see you, NSA). Yes, Google Maps is incredibly useful. But here are just a few reasons to double check your privacy settings and ask yourself how much personal data you're willing to sacrifice in the name of convenience…"