Mother Teresa said: "I fear just one thing: Money. Greed was what motivated Judas to sell Jesus."



The National Audit Office (NAO) has hit out at a lack of transparency and adequate documentation in the way the government handled £18bn of procurement of goods and services to cope with the outbreak of Covid-19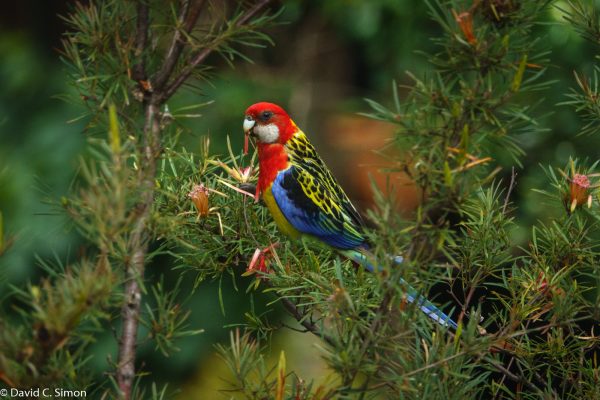 "A Closer Look" Inside how US IRS Operations Handled COVID and the 2020 Filing Season
Inside This Issue
---
The latest post of "A Closer Look," features what went on behind the scenes for the IRS to simultaneously execute a highly successful filing season while taking on significant new responsibilities to deliver Economic Impact Payments and implement other tax relief to help Americans during the COVID-19 pandemic. Continue reading here.
"A Closer Look" covers a variety of timely issues of interest to taxpayers and the tax community. It also provides a detailed look at key issues affecting everything from IRS operations and employees to issues involving taxpayers and tax professionals.
People can check here for prior posts and new updates.
The value of international connections and collaboration
Assistant Commissioner Brett Martin provides an update on our ongoing international partnerships to tackle tax crime at home and across the world.
"If this 'Washminster' transformation is irreversible, as I believe it is, can the system at least be made to work better? Among other things, there needs to be greater transparency around senior appointments (and dismissals) and more incentive to balance the wishes of a minister with the longer-term interests of the public," he writes in The Australian.
Partisan public servants 'will be exposed like naked swimmers'

"My biggest criticism of the ATO in the audits — they have no understanding of the cost of compliance," said Michael Cranston, a partner at Waterhouse Lawyers.
"The cost to some of these smaller businesses, even bigger businesses, the exhaustive information requests — they might send out a private questionnaire which goes over five years and it is about everything somebody has done in five years, including all the family members, and to get all of that information together is just unbelievably hard.
"And then they might ask a million questions about the business and the financial accounts and some of these things I can't believe the amount of information that is required."
The former ATO deputy commissioner, who was speaking at the Accounting Business Expo on Tuesday, said practitioners should lean heavily on the Taxpayers' Charter, which requires the ATO to minimise cost and inconvenience when conducting an audit.
'Keep reminding the ATO of the cost': Former deputy commissioner flags audit defence
The Australian
At a pre-trial hearing on Monday, the NSW Supreme Court heard the AFP covertly recorded a series of conversations between Adam Cranston ...
The world and life in nine lines …
…
Beyond the Lines: Frost's "Fire and Ice"
.
The poem encompasses the universe and the forces behind the world's undoing and at the same time peers into the depths of the human soul. Indeed, it is a poem of stark contrasts: fire against ice, the cosmic against the personal, the theoretical against the real, desire against hate. Frost achieves a marvelous juxtaposition of many polar opposites and renders them inseparable, as both are essential to the poem's central metaphor.
The nation's top bureaucrats are increasingly providing partisan advice in an irreversible trend, ­according to a fresh warning sounded by former Productivity Commission chair Gary Banks, who says more public servants will be exposed like "naked swimmers in a receding tide".
Professor Banks, former dean of the Australia and New Zealand School of Government, says the COVID pandemic has revealed a "bureaucracy in crisis" in which Australia has acquired "by stealth a system of government that has become less Westminster and more Washington — but without the clarity of the former or the checks and balances of the latter".
"If this 'Washminster' transformation is irreversible, as I believe it is, can the system at least be made to work better? Among other things, there needs to be greater transparency around senior appointments (and dismissals) and more incentive to balance the wishes of a minister with the longer-term interests of the public," he writes in The Australian.
"However, it looks like the present system suits too many as it is." Professor Banks says public officials have become "human shields" for their political masters, arguing there is growing evidence bureaucrats have started "providing cover or deniability for decisions made politically behind the scenes", including on contentious issues like COVID lockdowns.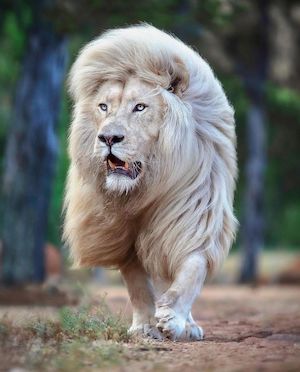 Reuters

– "Many COVID-19 survivors are likely to be at greater risk of developing mental illness, psychiatrists said on Monday, after a large study found 20% of those infected with the coronavirus are diagnosed with a psychiatric disorder within 90 days. Anxiety, depression and insomnia were most common among recovered COVID-19 patients in the study who developed mental health problems. The researchers from Britain's Oxford University also found significantly higher risks of dementia, a brain impairment condition. "People have been worried that COVID-19 survivors will be at greater risk of mental health problems, and our findings … show this to be likely," said Paul Harrison, a professor of psychiatry at Oxford. Doctors and scientists around the world urgently need to investigate the causes and identify new treatments for mental illness after COVID-19, Harrison said. "(Health) services need to be ready to provide care, especially since our results are likely to be underestimates (of the number of psychiatric patients)," he added.

One in five COVID-19 patients develop mental illness within 90 days
The study, published in The Lancet Psychiatry journal, analysed electronic health records of 69 million people in the United States, including more than 62,000 cases of COVID-19. The findings are likely to be the same for those afflicted by COVID-19 worldwide, the researchers said.."
Ahead of the Curve: School Librarians Innovate and Take on New ResponsibilitiesSchool Library Journal COVID-19 Survey Nov 02, 2020: "The survey showed school librarians using creative approaches to deliver superior library services, leading on tech innovation, collaborating with colleagues, and strengthening relationships with students…"
The Need to Update Chrome Right Now
Gizmodo: "Google rolled out Chrome version 86.0.4240.198 on Wednesday in response to two zero-day vulnerabilities discovered in the wild—the fourth and fifth security flaws discovered in the browser in the last three weeks alone. Although Google has not made details about the attacks involving the zero-days public, the company was reportedly alerted to the vulnerabilities by anonymous sources on Monday and Wednesday. The first three zero-days, which were found on October 20 and November 2, were discovered internally by Google security researchers…"
As we enter the 'Second Half' of the Covid challenge, statistics suggest that 40% of adults are suffering from mental health issues ranging from anxiety through to depression. Isolation and disconnection are hurting all of us.
It's vital for all of us to be checking in on our family, friends and colleagues to help any of those who might be struggling.
For the past six months I've been starting every meeting by asking participants to describe how they're feeling using two adjectives to headline their emotions. This gives you a rapid 'health check' and an early warning of people who could potentially be struggling.
Here are some practical pieces of advice from a young student doctor in Sydney (Zachery Dereniowski) that I found surprisingly obvious, and very, very helpful.
Five indicators that might suggest one of your people could be struggling.
If they frequently say they are tired.

If they use words like busy, stressed, overwhelmed, regularly.

If they brush things off with short responses and seem emotionally disengaged.

If they are disengaged in conversation on stuff they normally care about – "I don't care", "whatever", "it doesn't matter".

If they are 'breaking patterns' like punctuality, dress code, etc.
The suggestion that the documents on the dark net are showing the members of the Communist Chinese Liberation Army are acquiring real estate in Chatswood, Hurstville, Eastwood, Eping, Kingswood, Olympic Park, City of Sydney, West Ryde, Mosman, Burwood might be exaggerated ;-) even Crikey covers some of the data