Nobody Is Normal
When I think back to my middle and high school experience, I always felt weird and out of sync with everyone else. I was comparing my insides to my classmates' outsides and — surprise! — I didn't measure up. It was only later in life that I realized that this was a universal experience that continues for, as far as I can tell, most of your life? This short promo video for UK youth support hotline Childline (with a Radiohead soundtrack) shows that feeling different is a common experience and urges kids to reach out for help if they're feeling isolated.
There is nothing wrong with being different from other people. But if feeling different is making you feel isolated or upset, then there are things you can do to feel better.
SO LONG AS IT GETS YOU THROUGH QUARANTINE, RIGHT? Fake coronavirus test results being sold on black market to tourists.
As opposed to the non-fake results which are unreliable and designed to give a positive if at all possible, even if it's for other Coronaviruses. So impressed.
Collins Dictionary has declared lockdown the word of 2020. "The 4.5bn-word Collins Corpus, which contains written material from websites, books and newspapers, as well as spoken material from radio, television and conversations, registered a 6,000% increase in its usage [this year over 2019]." – The Guardian
FASTER, PLEASE: New strategies for restoring myelin on damaged nerve cells.
An Oral History of 'Marge vs The Monorail', the Episode That Changed 'The Simpsons'
"If a gun was put to my head, and they said, 'Tell me the best episode of television ever,' it's this."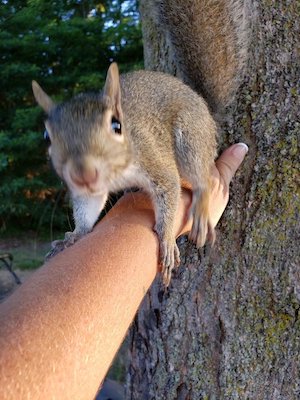 Reuters
– "The largest law firm representing the Trump campaign or its allies in post-election litigation challenging votes in key states has withdrawn from an election lawsuit in Maricopa County, Arizona. Associate Presiding Civil Judge Daniel Kiley on Tuesday granted Snell & Wilmer's request to withdraw as counsel of record for the Republican National Committee. The RNC had teamed-up with the Trump campaign and the Arizona Republican Party in the case, which alleges that Maricopa County incorrectly rejected some votes cast on Election Day. Snell & Wilmer partners Brett Johnson and Eric Spencer first moved to withdraw on Sunday, a day after the case was filed. Johnson and Spencer did not respond to requests for comment. Snell & Wilmer chairman Matthew Feeney said the firm doesn't comment on its client work. Two other large law firms that have represented the Trump campaign in election litigation,
Jones Day
and Porter Wright Morris & Arthur, have
faced an onslaught of online criticism this week from critics
who say the cases erode confidence in the democratic process, sparked by a Monday New York Times story focused on the firms' roles. President Donald Trump has refused to concede the election since major news outlets called it for Democrat Joe Biden on Saturday…"
134 Harv. L. Rev. 1 Volume 134, November 10 2020 – The Supreme Court Term 2019 –
The Degradation of American Democracy
— And the Court –
Foreword
by
Michael J. Klarman
. "On June 25, 2013, the Supreme Court invalidated the geographic coverage formula of the 1965 Voting Rights Act, effectively abrogating the preclearance requirement in section 5 of the Act. Under that provision, most states of the former Confederacy had been required to "preclear" changes to their voting laws and practices with a federal court in Washington, D.C., or with the Department of Justice to ensure those changes did not deny or abridge the right to vote on the basis of race. Announcing that "history did not end in 1965" and that "[o]ur country has changed," Chief Justice Roberts, writing for the conservative majority of the Court, ruled that the geographic coverage formula contained in section 4(b) and used to identify jurisdictions subject to section 5 was outdated and could no longer be constitutionally justified. Texas Republicans apparently did not receive Chief Justice Roberts's memo announcing how much "our country has changed." Just hours after the decision, Texas implemented a law, enacted two years earlier but blocked by preclearance, that required government-issued photo identification to vote. The list of approved forms of identification included those more commonly possessed by Republican-leaning voters, such as a concealed handgun permit, but not those more commonly possessed by Democratic-leaning voters, such as college identification cards. Hundreds of thousands of registered Texas voters did not possess valid forms of voter identification under the law, including disproportionate numbers of African Americans and Latino Americans. Moreover, nearly a third of the state's counties, including some with large populations of people of color, did not have motor vehicle offices, which provide driver's licenses, the most common form of voter identification…"