"My favorite things in life don't cost any money. It's really clear that the most precious resource we all have is time."
"Creativity is just connecting things. When you ask creative people how they did something, they feel a little guilty because they didn't really do it, they just saw something. It seemed obvious to them after a while."
~
Steve Jobs Chapter 7 Verse 7
Stealing login credentials from a locked PC or Mac just got easier
In today's world, news travels quickly. Technology can bring us the live video of events occurring thousands of miles away as the unfold.
Tweets can move faster than earthquakes
. And email outpaces the stamp-and-paper post so dramatically that the latter is now sometimes called "snail mail...
UW-Milwaukee poster campaign warns students against using terms like "lame," "crazy," and — inevitably? — "politically correct" [Jillian Kay Melchior/Heat Street, Robby Soave/Reason
]
Beware the bad big wolf: why you need to put your adjectives in the right order
The Conversation
Cyber info sharing is working, officials say
No Assurance ATO is doing its job says Auditor General
ANAO Report: Meeting Revenue Commitments from Compliance Measures
Gawker Media employees condemn decision to remove 6 stories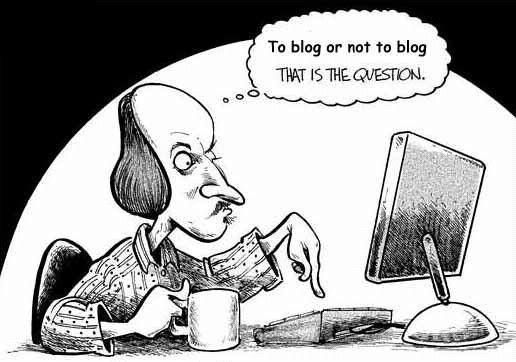 Getting noticed
by the right person or publication could truly catapult your company to the next level,
but the days of sending out scattershot press releases to big media companies are over. The game has changed, and so have the players. Today's public relations is about reaching select influencers in appropriate ways...
David Cameron resigns as MP, triggering by-election in his Witney constituency
Telegraph
"North Korean citizens have recently been warned against the use in casual conversation of sarcasm directed against the regime of national leader Kim Jong Un, with state security officers threatening that even indirect criticisms of party leadership will not be forgiven, North Korean sources say." (Radio Free Asia).
No One Cares How I Feel, According to Merriam-Webster
Slate
The Wells Fargo "fake accounts" scandal gets uglier
Wells Fargo exec who oversaw fake accounts unit received $125-million
Maldives newspaper raided after corruption claims against president
Success in the arts is so chancy and uncertain, and so dependent on one's self, that it's no wonder that writers and artists are always checking over their shoulders, preternaturally alert to slights and insults, and are quick to take offense at any threat. Money is important here: one's livelihood is at stake in the jostling for sales, royalties and prizes.
Rivalry in the arts is probably worse than in any other profession given the subjectivity involved in judging who's ahead and who's slipping behind either among one's contemporaries or in the eye of posterity. Artistic rivalries may indeed be more angry and feverish because most artists are sole practitioners—they work on their own, putting their own egos on the line, and are not protected, or repressed, by having to adhere to organizational and bureaucratic norms.
Indeed, rivalry seems to make the world go round.
From an early age we're told to be nice, play well with others, color inside the lines, and be cooperative and respectful to those around us. Yet it doesn't take too long—high school or one's first job—to realize that this ideal state of social harmony rarely exists in the world. And, that being nice may actually hurt you
Why It Takes a Great Rivalry to Be A Great Artist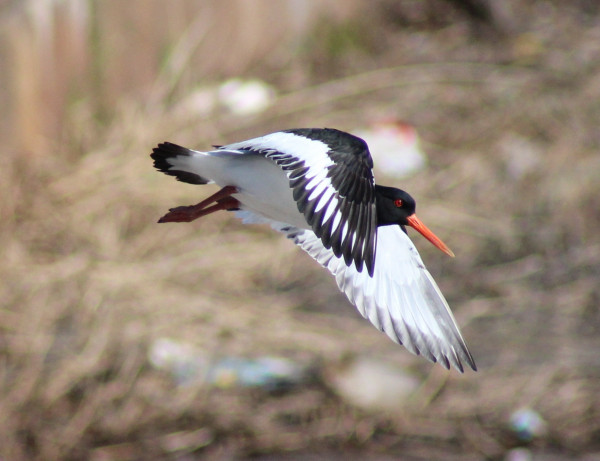 A Senate committee chairman is questioning the Internal Revenue Service on its "apparent reluctance" to implement a data security system "in the wake of recent, high-profile cyberattacks against the IRS." In a letter to IRS Commissioner John Koskinen, Sen. Ron Johnson (R-Wis.), chairman of the Committee on Homeland Security and Governmental Affairs, said, "The IRS's refusal to adopt the EINSTEIN system is very concerning due to the vast amounts of personal data stored by the agency, as well as its recent security breaches
US Senator pushes IRS on cybersecurity
BHP Billiton – after its incredible feat of being challenged by Panamanian law firm Mossack Fonseca for compliance breaches in the British Virgin Islands – has turned up as a client of a another tax haven facilitator, the shadowy Dutch group Citco
Tilting at windmills BHP's secret Dutch directors
NSW government agencies have received the green light to buy digital services through the Commonwealth's beta digital marketplace, offering a glimpse at what an interjurisdictional procurement platform could look like
NSW agencies to buy through DTO's digital marketplace
Newsweek, How Amazon Saved Billions in Taxes:
Ready to start blogging? Even if you have a good idea of what you'd like to cover, you should spend some time researching and focusing your topic. Try to get a sense of what you're aiming for and what you're best positioned to cover. And you want to know what the existing landscape of coverage for that topic looks like.
How to sharpen the focus of your blog
Few sectors straddle borders like outsourcing and the vote for Brexit could impact it more than most. But so far the industry is showing a robust response
Future of Outsourcing
At the News Media Alliance, more than the name is changing
There was a time when everyone knew, and agreed, a law blog was an independent publication that did not belong inside a law firm's website. It was common sense.
Law Blogs
If Google Were a Book
The American Conservative
What would your 90-year-old self tell you to change today?
Marketwatch
Ten years ago, the world was a different place:
Chart: The Age of Tech
Saving the 78s Internet
2 Months to Go: The 10 Most Vulnerable House Members
Roll Call
This is cool Stanford Professor puts his entire digital photography course online for free
Against Everything
, Essays, by Mark Greif. The worst of these are still well-written and interesting, and the best are among the best essays being written today. There are many good sentences: "Were "In the Penal Colony" to be written today, Kafka could only be speaking of an exercise machine."
"Much of the forensic analysis used in criminal trials isn't scientifically valid, according to a draft report by the President's Council of Advisors on Science and Technology. The report… raises questions about the use of bite-mark, hair, footwear, firearm and tool-mark analysis routinely used as evidence in thousands of trials annually in state and federal courts." [Gary Fields and Kate O'Keeffe, WSJ
]
Harvey Co, The Market as God. Harvard theologian argues that economists have started to argue as theologians do. The closing sentence is "When The Market does not have to be God anymore, it might be a lot happier."
Richard Fernandez: The Dragon Comes With A Suitcase
Via LLRX.com

–

Peter Drucker and the Forward Focused Mindset

: Author, professor, editor

Bruce Rosenstein

highlights his

10 Elements of the Future

based on his many years of study of Peter Drucker's work. These

elements

are an actionable resource for proactively and positively engaging with the multifaceted challenges and opportunities we are encountering in our work places and personal lives.
I was going to ridicule Lena Dunham today, but screw her! The Dragon Awards have been announced, and they're fantastic!!!
First, let me explain. DragonCon took place this weekend in Atlanta, where the very first awards for science fiction and fantasy were presented. The awards were completely fan-driven. You registered. You received a ballot. You voted for your favorites. Your vote was recorded. The winners were announced today! That easy.
Like the Dragon, our recipients are extraordinary and unique. Fueled by the passion for their art, they have spread their wings and soared above us all. Their inner fire, the burning in their hearts and souls, cannot be restrained. Once set free, their work, their fire, has influenced and inspired countless others, burned into our hearts and minds forever.

In the spirit of the Dragon and with infinite admiration, we created The Dragon Award as a token of their individuality and greatness. We are pleased to present all of our award winners with the essence of the Dragon, its fire, suspended perpetually as a permanent reminder of their contributions.
The culture cold wars Dragon Awards: the Aftermath and Beyond
"The self-destruction of Anthony Weiner is something entirely new," John Podhoretz writes in theNew York Post. "It is a phenomenon of the social-media age. Weiner has been undone both professionally and personally by a very specific fetish that could not have existed at any other time in history — one in which he takes a photograph of his private parts and instantly transmits that photo to a woman he doesn't know as part of a virtual flirtation that evidently never goes further than salacious texting."
The chief executive of the firm that makes the tools used to detect the Office of Personnel Management (OPM) data breach says he feels validated by a House Oversight Committee report on the breach that found the OPM never paid for the software. "The report is dead-on accurate," CyTech CEO Ben Cotton told The Hill. Cotton said the OPM violated an agreement to purchase $800,000 worth of security products CyTech provided after the security vendor discovered the hack during a product demonstration. Wednesday's House Oversight Committee report on the hack of 21 million background check dossiers is full of allegations of agency incompetence and failures to meet federal standards. Accompanying the report was a letter from the committee asking the Government Accountability Office to investigate the OPM for not paying CyTech, a possible violation of the Antideficiency Act (ADA).