"An extraordinary people and he wasn't yet at home with them. One half seemed caught in a caste system which defeated him, the other in a dislike of it which at times came close to malice. In any other country he'd have called it a civil war."
~ William Haggard, The Power House
Important link to be shared with Cheryl and Max before they board the cruise of the Pacific Islands (Marco Polo Aka Parliamentary clerk Russell Crowe (sick )
Antibacterial soap is a lie, just like everything else in our lives via MarrickVille Marketwatch
News from the Profession. PwC Has Had Enough Courtroom Fun (Caleb Newquist, Going Concern)
GOOD – "Every Sunday since March 13, Alyssa Harad has been hosting the weekly Flower Report (#FlowerReport) on Twitter.

News from the Profession. New SEC Rules Have Made GAAP Great Again (in Press Releases Anyway) (Caleb Newquist, Going Concern)
Excellent piece entited "Paper Pushers" by Tim Carney:
Five years ago, a new quirky-sounding consumer-rights group set up shop in a sleepy corner of Capitol Hill. "Consumers for Paper Options is a group of individuals and organizations who believe paper-based communications are critically important for millions of Americans," the group explained in a press release, "especially those who are not yet part of the online community."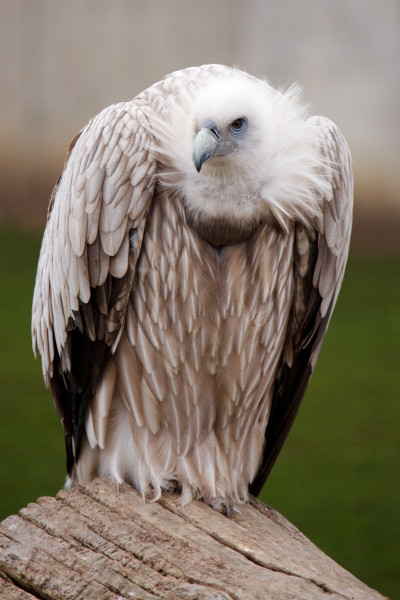 Dog owners already knew this
"Beneath Louis Vuitton's inability to take a joke, a serious First Amendment question":
Alison Frankel's "On the Case" from Thomson Reuters News & Insight has
this post
Performance.gov: Long-Term Strategy Needed to Improve Website Usability, GAO-16-693: Published: Aug 30, 2016. Publicly Released: Aug 30, 2016: "The Office of Management and Budget (OMB), General Services Administration (GSA), and the Performance Improvement Council (PIC) took several steps to improve the usefulness ofPerformance.gov, a website intended to serve as the public window to the federal government's goals and performance. However, their actions do not fully meet selectedDigitalgov.gov requirements for federal websites (which are based on relevant statutes, regulations, and executive orders) and do not fully meet provisions of the GPRA Modernization Act of 2010 (GPRAMA):
In accordance with Digitalgov.gov, GSA, on behalf of OMB, issued a usability test in September 2013. The test identified issues with the website's accessibility, purpose, data visualizations, and search function. However, OMB and GSA have not addressed all of the test's findings.
OMB and the PIC are tracking 18 of 24 website performance measures required byDigitalgov.gov, but have not set goals for those measures. In June 2013, GAO recommended they track measures and set goals for those measures. However, those recommendations remain open.
OMB has not met all of the GPRAMA public reporting requirements for Performance.gov. In particular, GAO identified several areas where OMB is not fully meeting agency priority and cross-agency priority goal public reporting requirements. OMB and PIC staff told GAO they are aware that Performance.gov is not fully GPRAMA compliant, but in moving forward, are focused on ensuring its compliance…"
Information designer Edward Tufte has said "to clarify add detail" and while I appreciate and often use the sentiment, the detail can be the devil. Across many projects I'm involved in I encounter the same thing – organisations are drowning in words Organisations are drowning in words ...
Fitter, dumber, more productive
New Statesman
The Things You Might Be Doing That Will Force Your IT Guy to Start Spying on You
Corinne New York Magazine
"Figure out your childhood passion, because there's something there from your childhood that you can turn into a career." Telling the Right Stories at the Right Time
"18F, which is part of the General Services Administration's Technology Transformation Service, is building an
authentication platform to make online interactions with the U.S. government simple, efficient and intuitive
. This platform will be a service shared by agencies to streamline logging in and to allow the public to securely access personal information and federal government services. Federal agencies will be able to integrate our platform with their existing services as they choose…"
Intentionally or unintentionally, poorly crafted or outdated laws and technical standards threaten to undermine security, privacy and the viability of our most promising new technologies and networks, such as Bitcoin and Blockchain. We should vigilantly be reviewing and revising laws and standards for the public good and working to prevent the creation of fragile and cumbersome systems designed to comply with these poorly crafted or outdated laws. In this post, I discuss the Digital Millennium Copyright Act's Anti-Circumvention provision, Digital Rights Management, Anti-Money Laundering Law, Know Your Customer Laws and security backdoors.
Anti Money Landering backd
oors
Every year there is a freak out over some decision from the U.S. Supreme Court. Sometimes, it's mostly a tempest in a teapot and that seems to be the case with this year's big paroxysm,
Birchfield v. North Dakota, JUN16, USSC No. 14-1468
Smarter Data: Saudis and Extremism: 'Both the Arsonists and the Firefighters
'
New York Times. Margarita: "This is good reporting; the question is what took NYT so long to notice…"
Jonathan Cohen has written wonderful pieces on The Immorality of Denial, 79 Tul. L. Rev. 903 (2005) and The Culture of Legal Denial, 84 Neb. L. Rev. 247 (2005), describing how it has become "normal practice within our legal culture is for injurers to deny responsibility for harms they commit." When defendants settle lawsuits, they often include explicit language refusing to accept responsibility.
Executive Briefing – McKinsey Quarterly August 2016: " What do my customers want? The savviest executives are asking this question more frequently than ever, and rightly so. Leading companies understand that they are in the customer-experience business, and they understand that how an organization delivers for customers is beginning to be as important as what it delivers. This CEO guide taps the expertise of McKinsey and other experts to explore the fundamentals of customer interaction, as well as the steps necessary to redesign the business in a more customer-centric fashion and to organize it for optimal business outcomes. For a quick look at how to improve the customer experience, see the summary infographic…"
Without Prejudice and Privilege: Should Larry Tribe Be Disbarred For His Trump Tweet?
Seriously? I don't think anyone believes that the identity of a lawyer's client, or a client's lawyer, is privileged information, outside of special circumstances (such as where disclosing the representation would effectively disclose some other confidential fact). Lawyers advertise their high-profile representations all the time. Privilege is generally limited to the actual advice provided by the lawyer, or the confidential information communicated by the client to the lawyer in seeking the advice. It is a massive stretch to suggest that the mere existence of a preliminary conversation -- without even hiring the lawyer -- would be privileged. (Note: I'm using "privilege" here to refer to confidential information that the lawyer is prohibited from disclosing under ethics rules, which is generally coextensive with the set of information that would be privileged from disclosure to a third party in a legal proceeding.)
Managing the Shadow Economy 2010-
How can cities boost their night-time economies?
Prospect
The Fed's Disastrous Facebook Page Launch
American Banker
Private Placement: European Companies Issue Debt Simply Because the ECB will Buy That Debt Michael Shedlock
"Free at last, with no money troubles, and able to love, to sing, and to die," Paul Gauguin wrote about Polynesia, as a member of the "exote school of art"...
Joseph O'Neill on 'The Glamour of Strangeness'
The political culture that is Russian
LawProfBlawg, Humble Is The Path Of The Law Professor: I remember back when I started in academia. Then, giants roamed the earth. Professors who were very humble, yet who had done great things.
The first way we kill stories is by drowning the audience in detail because we don't have the distance to see what's important – essential – and what isn't.
Why Aren't More Speakers Telling Stories?
"I am the man, the very fat man, who waters the workers' beer." [Science Daily, prompting Christopher Snowdon's recollection of that line of song]
Who needs the Argument Clinic?
Yesterday Harvard law professor Larry Tribe sent out a tweet brusquely dismissing the IRS targeting episode as a debunked non-scandal. I and others promptly took issue with him, and pointed him toward the August 5 D.C. Circuit opinion laying out the scandal's genuineness. (I also referenced my Ricochet article summarizing the decision and citing the Inspector General report from Treasury.)
Within an hour or two Prof. Tribe sent this tweet very graciously conceding error, along with several similar
"This consultation is about a proposal to extend HMRC's bulk data-gathering powers to include customer data held by money service businesses (MSBs). This data will help HMRC to

identify non-compliant customers trading in the hidden economy

."
Jim Maule,
What Happens When the IRS Tax Data Repository Contains Unverified Data?
"In other words, there is insufficient control over what goes into the centralized taxpayer information database. Worse, of the 18 source systems that TIGTA was able to examine, 14 had "no validation of data for accuracy, completeness, and reliability."
ABA Journal: What 'Hamilton' Teaches Lawyers About Framing a Story, by Philip N. Meyer (Vermont): Hamilton is a smash. We all know the story by now. Lin-Manuel Miranda recasts Ron Chernow's life of Alexander Hamilton as a rap musical tipping the white elitist world of the founders upside down, reinventing the story with a freakishly compelling score and a superb cast of beautiful and talented multi-ethnic actors and actresses. We embrace Miranda's adaptation because, despite the "tragic" ending, the story is basically an affirmative story wedded to a reimagined version of American history fitting our own time—a narrative that speaks to our best vision of ourselves. Miranda's Hamilton is the outsider's assimilationist story, a genius-immigrant's heroic self-reinvention—as someone with the artistic ability to employ and transform words into the currency of ideas and ideals rising on the meritocratic intellectual and social landscape of the new America. Hamilton's ascendency, like his hubristic downfall, occurs at the precise historical moment when the country was freeing itself and reinventing itself too.
Miranda's own genius, and what lawyers can most learn from him, is in his fearless adaptations.
How many of us are red in the face and swearing on the inside when we come across red tapes and all those promotion with Peter's Principle tattooed on the forehead of the so called leaders ...
TaxGrrrl,
More Than 100 Law Professors To Congress: Impeaching The IRS Commissioner Is A Bad Idea
New York Times, Report Accuses Mexico's President of Plagiarism in Law School Thesis:
David Brunori, Judge Not, That Ye Be Not Judged (Tax Analysts Blog). "In any event, the best adjudicatory system for state and local taxes is an independent tax court whose members are appointed for a set term and can't be removed from office without cause. The adjudicators shouldn't work for the Department of Revenue or any other tax agency." Iowa has no such independent tax appeals agency
Kay Bell,
National Taxpayer Advocate wants Congress involved in IRS Future State planning:
Nina E. Olson has previously raised questions about increased computerization of IRS customer service options. She's concerned that those not comfortable with conducting business on a computer or other digital device will be inconvenienced or worse. Those with limited broadband service also could suffer in a move to a more digital IRS, said the Taxpayer Advocate.
And now Olson is calling on Congress to look into the proposal, which the IRS has dubbed its Future State plan.
Joseph Henchman, Tax Increases to Close Budget Gaps Up for Debate in New Mexico and Kansas;

Strike Force to Switch Off Fake IRS Robocalls

(Tax Policy Blog). Joseph's "lunch links" covers the ongoing Kansas fiscal disaster, scam "IRS" calls, and the burning of the White House on August 24, 1814 by the British. I don't think they still do house calls.